Border Terrier Diets Supplements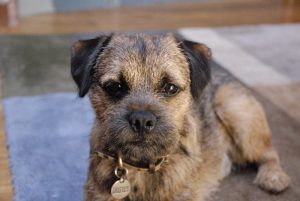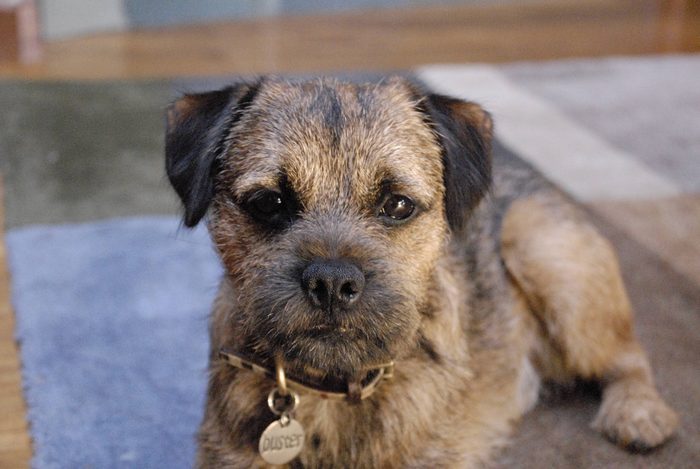 Feeding
As a conscious dog owner, one of the most important questions you will ask is, What should I feed my Border Terrier? This task may be quite overwhelming for every dog owner.
Once you bring your Border Terrier home, there are certain things you should be alert for as in their diets and supplements. You will now start looking at the food brand and the ingredients.
Voila!! no need to worry. As we have all the information regarding your Border Terrier's diet and supplements as well as the best food brand for them.
Diet According to Border Terrier's Activity Level
Giving the right amount of food for your pet is very important. For that, you should be very alert about their activity level.
Since Border Terrier was bred to assist during hunting, they have quite an impressive activity level. The medium-sized dogs are very active when they are left in the yard. However, not every Border Terrier is energetic, it depends upon the nature of the dog.
Before choosing any dog food brands, it is very essential to know about their lifestyle and energy.
If your Border Terrier is very active, plays with you outdoors for hours, or maybe they go on a walk on a regular basis, then they are considered as an active dog. Your active Border Terrier will need about 22% – 25% protein and 15% fat a day. However, you can always lesser the amount of nutrition according to their activity.
A less active Border Terrier should not have more than 18% of protein and 5% of fat a day. This should be enough for their average energy level.
Calorie Intake for Border Terriers
Maintaining calorie intake is also one of the most important fact about your Border Terrier's diet plan. Giving more calories than required can be dangerous, in the same way, not enough calories than prescribed can also be harmful. Thus, you can see the chart below to maintain Border Terrier's metabolism.
| | |
| --- | --- |
| Active and Young | 1400 Cal |
| Average Adult | 1000 Cal |
| Senior Dogs | 700 Cal |
Maintain the Calories according to the chart.
Why are Nutrients Essential For Dogs?
Nutrients are essential for dogs to maintain their energy needs and build the energy components that helps them to grow, develop to their potential and stay active.
The key nutrients fro dogs are :
Protein : In dogs, to add the required amount of protein is essential for their maintenance of fur and hair. Protein contains of amino acids, which helps in building muscles, tissue repair and maintenance.
Fats : Fats are responsible to provide the energy source to your dogs. Since fats are rich in Omega-3 and Omega-6 which will help to maintain the silky and healthy coat. Fats contain the essential components to help maintain the normal and healthy cells.
Carbohydrates : Carbohydrates help to lock the nutrients and in your dogs body. Carbohydrates given in the form of whole grains can enhance iron, fiber and minerals and other beneficial nutrients as well.
Vitamins : It is required for the body to function normally. In addition, it is also essential to change the calories to energy. Similarly, they are also important to boost the immunity power and other body processes.
Minerals : Nutrients such as minerals helps in the growth, healthy teeth and strong bones.
How Often Should We Feed Border Terrier?
Until the Border Terrier are puppy age, you should feed them four times a day. However, when they reach the right age, you should start feeding them twice a day – half the daily requirement in the morning and half in the evening.
If your dog is going to travel for a long day or is going to do a heavy exercise then you should feed not feed them too much beforehand that they'll feel hungry sooner. However, you can add a bit amount of breakfast in the morning, light snacks during lunch and the required amount at night. Overfeeding your dog before travelling or exercise may make them lazy.
Best Dog Food For Border Terrier
Blue Basics Limited Ingredient Grain Free Formula Turkey and Potato Recipe
Nutro Ingredient Limited Diet Adult Dog Dry Food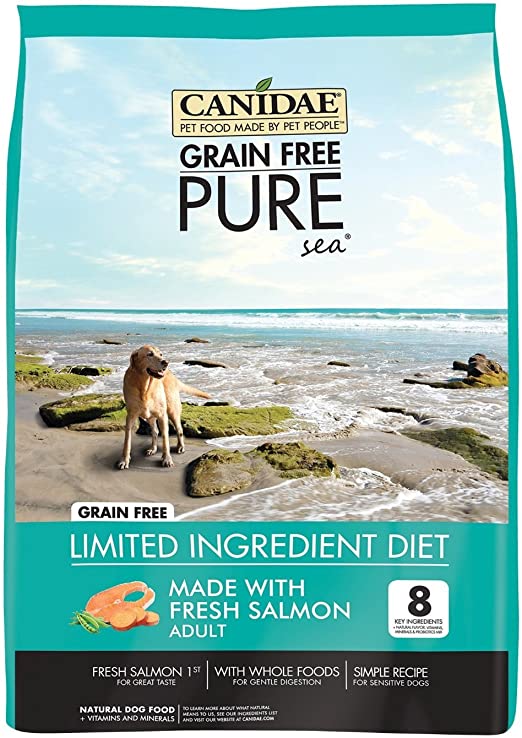 Merrick's Grain Free Texas Beef and Sweet Potato Recipe
Canidae Grain Free Pure Sea
Fromm Family Heartland Gold Grain Free
Human Food Border Terrier Can or Cannot Eat
Can Eat
Dairy Products
Turkey
Pork
Apples
Chicken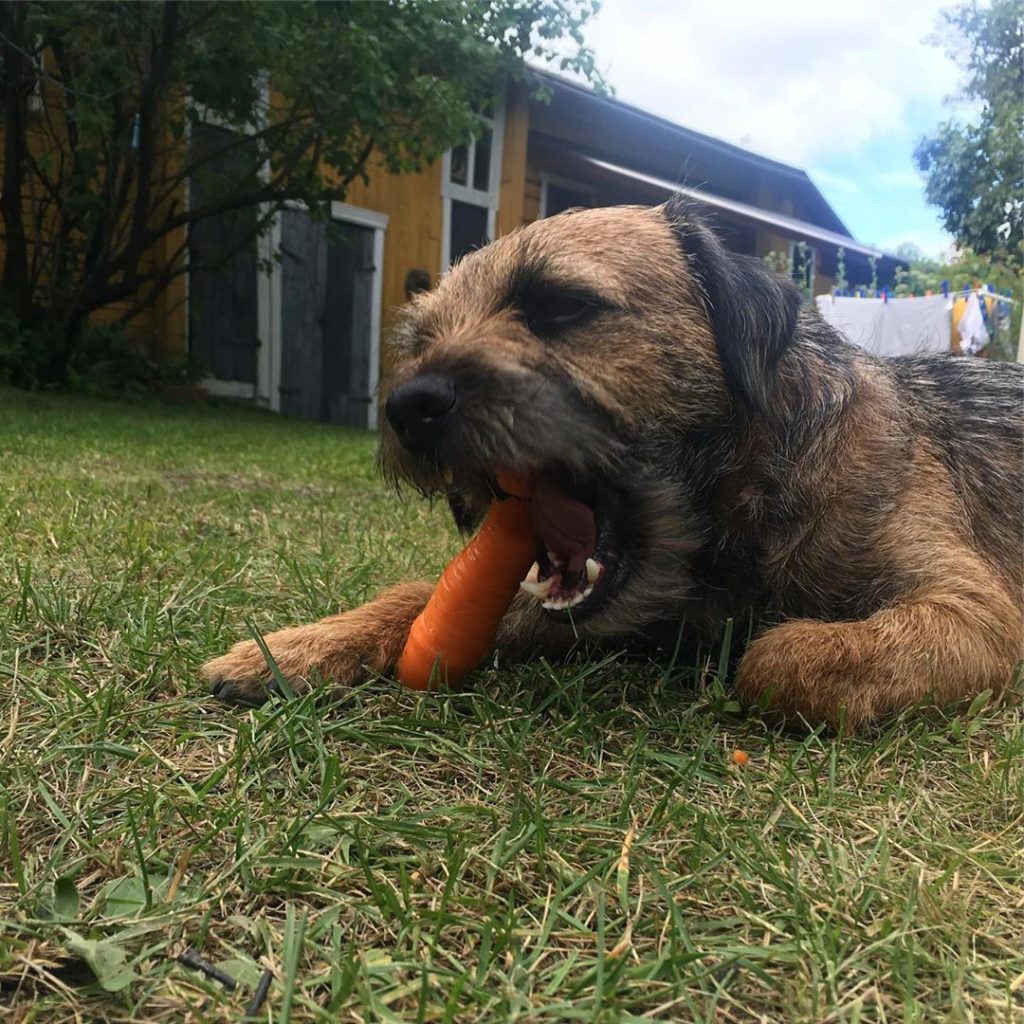 Melons
Ham
White rice
Carrots
Cucumber
Cannot Eat
Avocado
Citrus Fruits
Nuts
Ice-cream
Garlic
Onion
Chives
Cherries
Best Dog Supplement For Border Terrier
Probiotics
Antioxidant
Multi-vitamins
Fish oil
Omega-3 fatty acids
Why is Your Border Terrier Not Eating
There are several reason for your dog avoiding meals. Consider the following points and analyze your dog's behavior.
Medicinal Reason
Urinary tract infections
Digestive problems
Bacterial or viral infections
Worm infestation
Behavioral Reasons
Separation anxiety
Change of environment
Dislike the taste of food
Stress
To conclude, maintaining the diet and supplement of your Border Terrier is the most important thing about owning a dog. Moreover, you should also examine their behavioral changes if they are skipping meals. Providing the right amount of nutrition helps to keep the healthy and lively.
Visit Doglime for More Dog Related Information.
Others