Braque d'Auvergne Pointer (Auvergne pointer) Dog Breed Information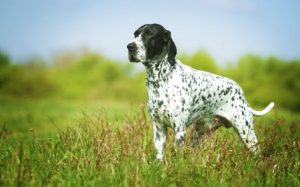 Breeds
The Braque d'Auvergne Pointer is a medium-sized hunting dog that is also identified as Auvergne Pointer and Bleu d'Auvergn. It has been known to be a trustworthy and reliable breed in the field. Besides hunting, it is also known as a fine family companion with a sweet, friendly, loving disposition.
It's a dog with a large head, long hanging ears, and pendulous lips. The body is covered with a short, dense coat that is spotted with black patches. They have a strong and muscular physique with strong, upright limbs that give it an easy and light gait.
Origin and History
The Auvergne Pointer was in Cantal region, France from centuries whose exact origin is unknown. It is one of the oldest local breeds of the French Braque. It was used for hunting, pointing, and retrieving birds in the forest ad mountain of the region. It was nearly extinct after World War II but has been recovered in recent times.
The United Kennel Club recognized Braque d'Auvergne Pointer in April 2016 as a member of the Gundog group. The FCI breed standard recognized it in 2004.
Temperament, Behavior, and Personality
Temperament: The temperament of the Braque d'Auvergne Pointer is intelligent, playful, sensitive, and obedient. They make a great family companion in a house with other pets too as they get along with them very well.
Behavior: Braque d'Auvergne Pointer needs a good amount of exercise regularly and if they are deprived of it, they tend to get destructive and anxious. They also thrive in the company of its people, so take them outdoors with you like hiking, dogs sports, and jogging.
Personality: The personality of the Auvergne Pointer is sweet, gentle, smart, and affectionate. They are very loving with their family and enjoy spending time with them. They are a very active dog which is not suitable in an apartment and need a space to roam.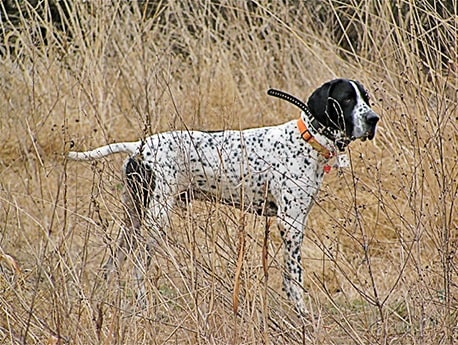 Trainability
Auvergne Pointer can be trained by an experienced dog owner without great difficulties. They are smart and quick at catching new instructions and commands. They need an experienced dog owner that can provide them with proper training including agility and tricks.
Is Braque d'Auvergne Pointer Child-Friendly?
Braque d'Auvergne Pointer is a gentle and loving breed that makes them suitable in a house with children as well. They are kind and playful with kids at home and get along with them pretty well. Although close supervision of an elder is always necessary to avoid any kind of harsh behavior.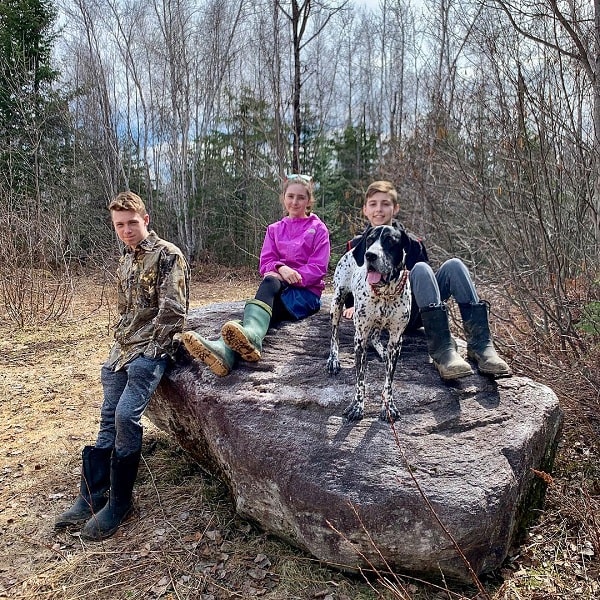 Facts
Braque d'Auvergne Pointer has not yet been recognized by the American Kennel Club.
Health Issue
Braque d'Auvergne Pointer is a healthy breed with the following few genetic and canine health problems:
Hip Dysplasia: When the hip socket of your dog is dislocated from its original place, it is called hip dysplasia. It causes sharp pain on the back and if it gets worse, your dog will have difficulties to move from one place to another.
Bloat: It is also called gastric dilatation which is ballooning of the belly. It is caused by improper eating habits, so it is necessary to feet your dog in the same routine every day and in the right amount.
Colors
The Braque d'Auvergne Pointer comes in the following colors:
Black and White
Black Markings
Puppies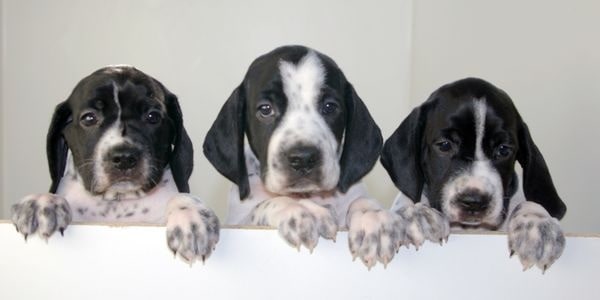 Cost: The average cost of the Braque d'Auvergne Pointer puppy is between $800-$1000 USD.
Size
Height: The average height of the Braque d'Auvergne Pointer is between 20-24 inches.
Weight: The average weight of the Braque d'Auvergne Pointer is between 49-62 pounds.
Similar Dog Breeds to Braque d'Auvergne Pointer
Visit Doglime for more dog breeds information and their behavior.
Others