Dog Names Starting With B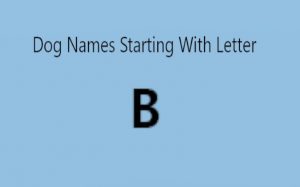 Facts
It is necessary to give a proper name to man's best friend that is a dog. So people should take it seriously.
Here are some Extraordinary dog names starting with letter "B" :
Name of Male Dogs starting with letter B
Baadsha
Baaz
Babloo
Bablu
Baboo
Babu
Babubhai
Babuloo
Baburao
Baby
Bacco
Badal
Badhshah
Badsha
Badshaah
Badshah
Bageera
Bagira
Bhairav
Bajraangi
Bakhtawar
Balli
Ballu
Balou
Balto
Bambam
Bami
Banana
Bandit
Similarly, as their male dogs female dogs are also given the names by their pet owners. It will be easy if name is given so that they can call their dogs and train them too.
Name of Female Dogs Starting With Letter B
Babali
Babe
Babie
Babo
Bacardi
Bailey
Bairava
Ballerina
Bambi
Bangle
Bappi
Barbi
Barbie
Barfi
Barney
Barite
Basanti
Basavraj
Basse
Bau
Baxy
Baykadi
Bear
Beata
Beauty
Beauty gorgeous
Bebbo
Bebo
Beci
beckral
Mankind has formed a special bond with dogs ever since we have been able to train them to do various tasks.hunting, guarding and herding are some of the most popular uses for dogs.
Do you want to know about dog names starting with letter A?
Visit Doglime for more dog names.
Others