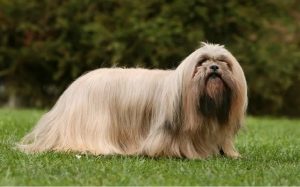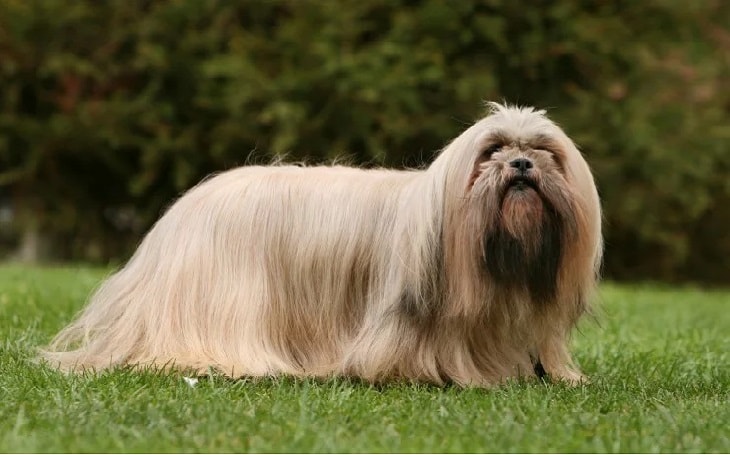 Behavior
The Lhasa Apso is a small breed with the long silky fur and cute round face. These breeds are adorable little pooches you might want to own. Despite their size, Lhasa Apso dogs are great watchdogs which used to guard monasteries of its homeland, Tibet.
Lhasa Apso dogs are friendly, calm and gentle with people around them. They are a sensitive breed and is only suitable for homes who can invest a great amount of time for them. If you are willing to add this dog in your house, then there are certain things you should know first about their temperament and personality.
The temperament of Lhasa Apso
Lhasa Apso dogs were bred as guard dogs as well as companion dogs. These dogs are aloof towards strangers, but are extremely affectionate and devoted to people they know.
Don't go on their size, they will easily manipulate you and may try to dominate you whether showing stubborn behavior or with their adorable precious looking eyes.
Lhasa Apso dogs do best with a fair amount of socialization and plenty of human company. They are not good with other pets, so early socialization should be conducted including new people and territory. Lhasa Apso is naturally suspicious as well as curious about everything they see in the surrounding.
Personality Traits of Lhasa Apso
Lhasa Apso is full of energy and curiosity, becoming calmer and dignified, yet still playful. These breeds have the ability to learn lots of commands since they are smart and quick learners.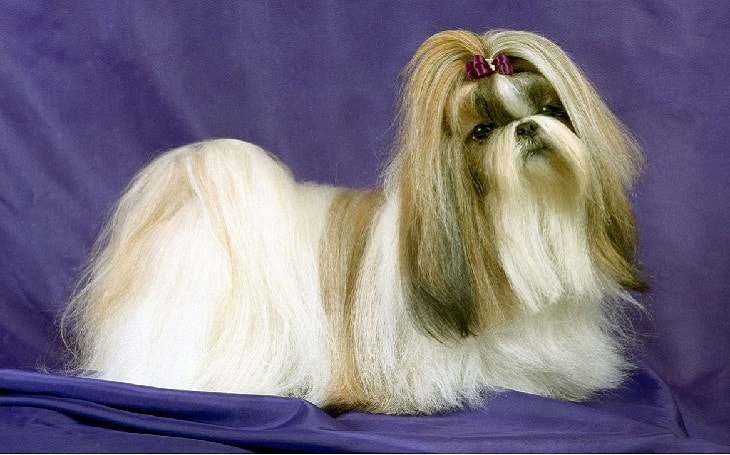 Lhasa Apso dogs are independent streak and have a mind of their own, but you will find them keeping their heads on your lap at the end of the day. They will not listen to your commands unless you ask them with a soft tone of the voice. Lhasa Apso is truly family dogs with natural wariness and often rambunctious making your house no less than a circus.
People with allergies to dogs are not comfortable living around them because of the dog's saliva, coat oil, hair etc. However, many people with allergies and even asthmatics can live with Lhasa Apso because this breed does not shed like other breeds.
Are Lhasa Apso Child-Friendly?
Although Lhasa Apso dogs are a very playful and cheerful dog which makes them an excellent pair with older children rather with toddlers. These breeds are not suitable for homes with smaller children because they will not tolerate any irritating behavior and don't have any patience.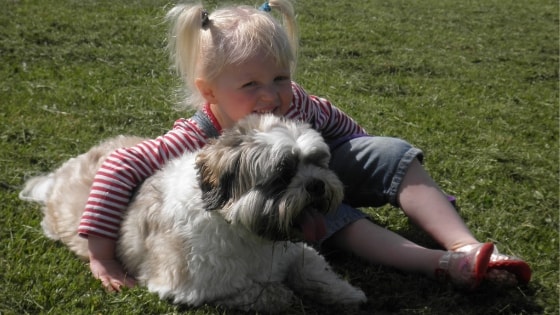 Children should be taught how to approach a dog while on the other hand, your pet should be taught that aggressive behavior with children is not acceptable.
What Can Make Lhasa Apso dogs Aggressive?
Lhasa Apso needs to keep busy and if bored, it can be pushy, over-assertive and get themselves into trouble, which can be mistaken for aggressive behavior. Even the calmest little one can feel threatened when they see a larger dog, which can create behavior problems.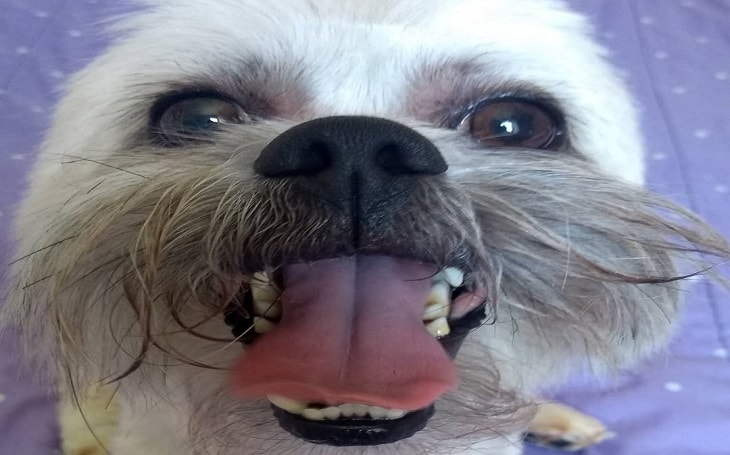 How Lhasa Apso Dogs Behave With Strangers?
Lhasa Apso dogs are cautious and wary of strangers. With its acute senses, keen observation skills, and distrust of anything new or different, Lhasa Apsos take their watchdog responsibilities seriously.
Celebrity Who Owns Lhasa Apso
The celebrities who own Lhasa Apso dogs are.
Visit Doglime to know more about different dog breed behavior.
Others