Austrian Black and Tan Hound Dog Breed Information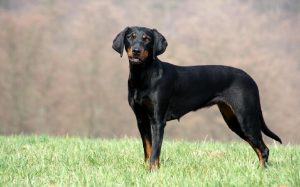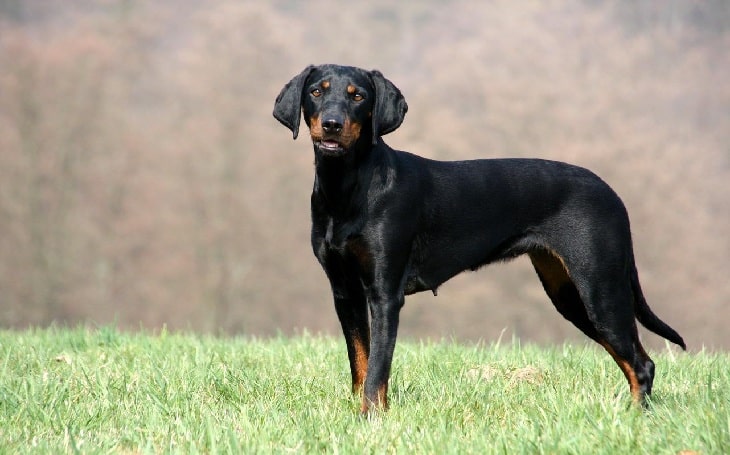 Breeds
Country of Origin
Austria
Nicknames and Other Names
Bracke, Österreichische Glatthaarige,
Austrian Smooth-haired Hound,
Doggenwuffen Brandlbracke
Scientific Name
Canis Lupus Familiaris
Breed Type
Purebred
Group
Scenthound
Bred For
Tracking Wounded Game
Size
Medium-Sized
Recognized By
FCI, UKC
Life Span
12-14 Years
Ideal Weight
33-49 Pounds (Male and Female)
Ideal Height
Male: 20-22 Inches
Female: 19-21 Inches
Fur Type
Dense, Short, Smooth
Common Colors
Black and Fawn
Markings
None
Availability
Moderately Available
Achievements
None
Suitable for Apartments
No
Used in World War
No
Most Similar To
Black and Tan Coonhound
The Austrian Black and Tan Hound is a medium to the large-sized dog breed that is a member of the hound group. They are a well-muscled, strong and sturdy dog breed that is covered with short, smooth coats. They have a long tail that is slightly curved on the tip.
Austrian Black and Tan Hound is also known by many different names like Österreichische Glatthaarige, Austrian Smooth-haired Hound, Brandlbracke, Doggenwuffen, Bracke.
It is a highly active dog with great energy, so apartment life is not at all suitable for them. They need an active dog owner and a house with a yard where they can perform their regular activities.
Origin and History
Austrian Black and Tan Hound was originated in Austria as a hound. It is a new breed as there is no history of its existence before the middle of the 19th century. It was used for tracking wounded game in high altitude as well as on the flat land which includes mostly hare and rabbits.
The United Kennel Club recognized Austrian Black and Tan Hound in 2006 as a member of the scenthound group.
Temperament, Behavior, and Personality
Temperament: The temperament of the Austrian Black and Tan Hound is smart, elegant, active and sweet. They have a keen sense of smell and can track even a faint scent. They are a very elegant runner with a light foot and are very active.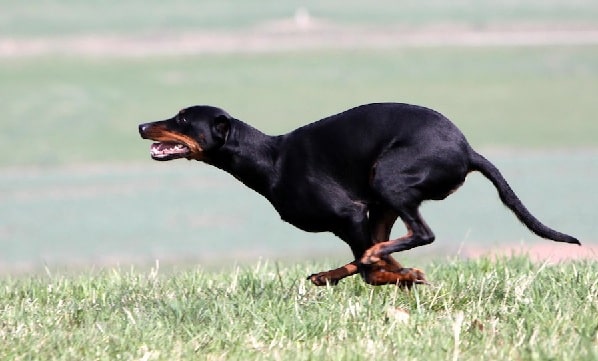 Behavior: Austrian Black and Tan Hound have a habit of following any interesting scent that gets into its nose. They can go anywhere following the scent, so it is very necessary to keep them on a leash. Keep them in a fenced yard so they do not go long way following some scent.
Personality: The personality of the Austrian Black and Tan Hound is friendly, good-tempered, gentle, and affectionate. They form a strong and close bond with their family and see one specif member as a leader. They not so vocal but will bark to warn their owner if there is anything stranger going in the surrounding.
Trainability
Training Austrian Black and Tan Hound is not a hard task to do as long as you can provide them a firm and consistent training. Use a positive method of training as they respond well to delicious treats and lots of vocal praises as a source of motivation. Start training them from a very early age when they are very eager to please their owners.
Is Austrian Black and Tan Hound Child-Friendly?
Austrian Black and Tan Hound get along with kids very well as it is tolerant of kids harsh behavior and are sweet and loving towards them. They are also playful which makes them a great playmate for children. Although they need to be supervised so there is no accident from either party.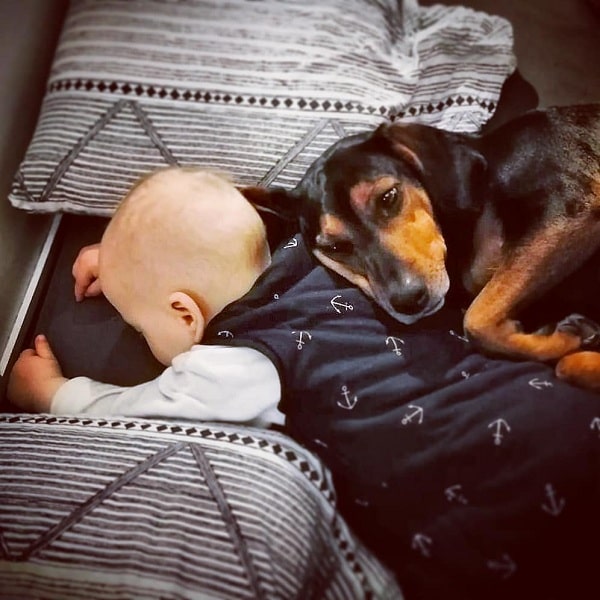 Facts
In the 30-years of data that contains dog attacking humans, Austrian Black and Tan Hound has not been listed anywhere.
Although this dog has been around since the middle of 1900, it has not yet been registered in the American Kennel Club registries.
Health Issues
General Health
Healthy
Common Health Issues
Hip Dysplasia, Bloat, Obesity
Hypoallergenic
No
Vaccination Required
Rabies, Canine Coronavirus, Canine Distemper,
Canine Parvovirus, Canine Parainfluenza,
Leptospirosis, Kennel Cough
Shedding
Moderate Shedder
Drooling
Average Drooler
Grooming
Easy and Minimal Grooming Required
Weight Gain Potential
High
Separation Anxiety
Moderate Chance
Allergies
None
Diets and Supplements
Protein: 23%
Fat: 8%
Omega-3 and 6 Fatty Acids
Digestive Enzymes
Glucosamine
Austrian Black and Tan Hound can face a few canine health problems during their lifetime.
Elbow Dysplasia: The condition where the elbow bone of your dog is dislocated from its original place is called elbow dysplasia. It causes mild pain and lameness but with medication, it can be treated.
Hip Dysplasia: It is a genetic problem that your dog inherits from its parent's breed. There will be lameness and pin on the back of your dog which makes it difficult to move from one place to another. So, before buying a pup from a breeder, makes sure to check its parent's health problems.
Colors
The Austrian Black and Tan Hound come in the following colors:
Puppies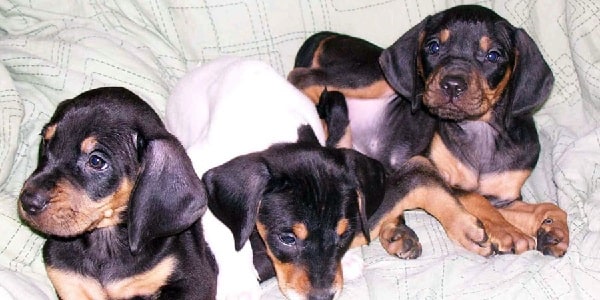 Cost: The average cost of the Austrian Black and Tan Hound puppy is between
Size
Height: The average height of the Austrian Black and Tan Hound is between 19-22 inches.
Weight: The average weight of the Austrian Black and Tan Hound is between 35-55 pounds.
Similar Dog Breeds to Austrian Black and Tan Hound
Visit Doglime for more dog breeds information and their behavior.
Others