Eurasier Dog Breed Information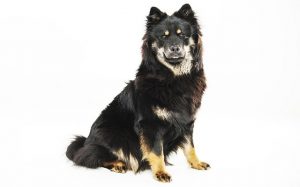 Breeds
General Information
Physical And Size
| | |
| --- | --- |
| Size | Medium |
| Min Life Span | 12 |
| Max Life Span | 16 |
| Min Ideal Weight for male | 22 |
| Max Ideal Weight for male | 21 |
| Min Ideal Weight for female | 18 |
| Max Ideal Weight for male | 21 |
Ranking
| | |
| --- | --- |
| Intelligent Rank | |
| Trainability | |
| Playfulness | |
| Affection Level | |
| Social Needs | |
| Barking | |
| Watchdog Ability | |
| Territorial | |
| Mouthiness | |
| Adaptability | |
Characterisitics
| | |
| --- | --- |
| Temperament | Calm, Friendly, Confident |
| Prey Drive | No |
| Fighting Dog | No |
Friendliness
Country of Origin
Germany
Nicknames and Other Names
Eurasian Dog
Eurasian
Wolf-Chow
Scientific Name
Canis lupus familiaris
Breed Type
Crossbreed
Group
Spitz Dogs, Non-sporting Group
Working Group
Bred For
Companion Dog
Size
Medium-sized
Recognized By
AKC, ANKC, FCI, CKC, NZKC, KC,UKC
Life Span
12-16 years
Ideal Weight
Male: 51-71 pounds
Female: 40-47 pounds
Ideal Height
Male: 20-24 inches
Female: 19-22 inches
Fur Type
Double coat, medium length,
thick
Common Colors
Sable, Fawn, Black, Wolfgray, Red
Markings
Black markings
Availability
Moderately available
Achievements
None
Suitable for Apartments
Yes
Used in World War
No
Most Similar To
IceIcekandic Sheepdog
The Eurasier is a new loyal dog breed which is quite similar to the Spitz breed and originated in Germany in 1960s to fulfill the need for an adaptable and intelligent dog. It is also called the "Wolf-Chow".
The Eurasier dog is a result of the crosses between the Spitz, the Chow Chow, and the Samoyed breed. This breed is well known to be a wonderful and a gentle family companion.
Origin and History
According to AKC, a resident of Germany, Julius Wipfel wanted to find a successor to his black Spitz-type dog which was a very intelligent and independent dog. He was keen to have a dog that would the adaptability and social behavior of a wonderful family pet.
So, Julius Wipfel and other dog passionate personals started their long journey of trying to produce a family-oriented breed. The first cross of Julius's dog was with a Chow Chow which resulted in a breed named "Wolf-Chow".
In 1972, the Wolf-Chow was then crossed with a Samoyed to finally introduce an offspring which was named "Eurasier" after the breed's European and Asian background.
After a year, in 1973, the German Kennel Club and the Federation Cynologique International studied the recently formed breed which was re-written in 1994.
Are they Child-friendly?
Yes, the Eurasier is a very child-friendly that was originally bred to fulfill the need for an adaptable and friendly dog. They are playful and calm dogs that get along with kids very fast.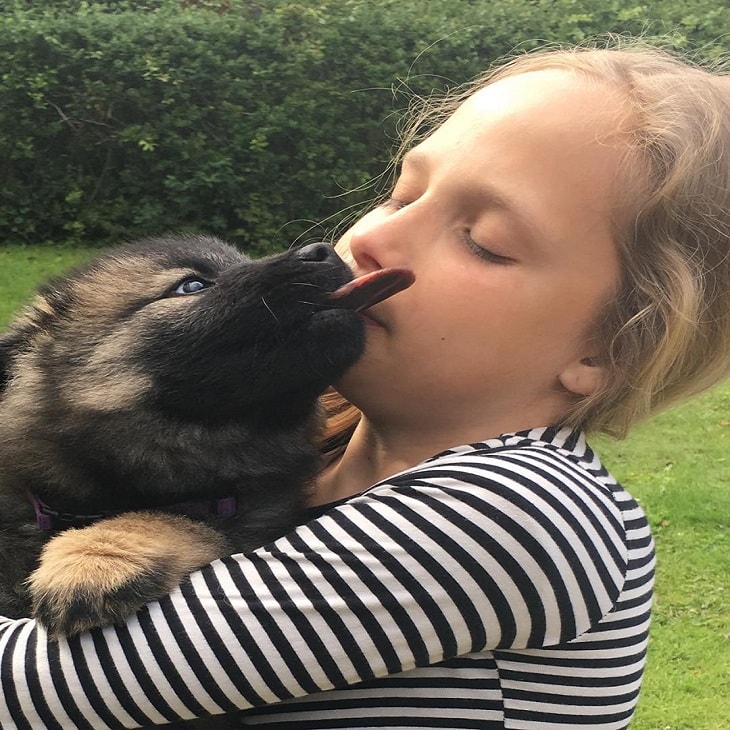 The Eurasier dogs form a very close bond with the one they love. If they form a bond with your kids, they'll make the best of friends and will be very protective of them. However, early socialization is important.
Behavior, Temperament & Personality
The Eurasier is a friendly breed that wants nothing than to be close with its loved ones. They have watchful and calm behavior while playing with kids and other small dogs.
Eurasier dogs are calm and even-tempered as well as alert and watchful. However, they are reserved and protective against strangers but are less likely to be aggressive.
Talking about the personality, the Eurasier is eager to please his people and a quick learner that can learn things quickly. It is shy but not aggressive with new people. It gets attached to the people whose rear thim.
Trainability
Intelligence is something that the Eurasier breed is very much gifted with. And with great intelligence, the dogs are easy to train as they can read their owner and understand what they are trying to teach them.
You'll have to make sure that the Eurasier's agility and endurance should be well spent on training. When they act stubborn, a lit bit of scolding is sufficient as they are very sensitive.
Facts about the Eurasier breed
Here are some facts about the Eurasier breed that you might want to know:
Eurasier originated in Germany in late 1600s.
They are devoted to their family.
He is not aggressive nor shy at all.
They are good with kids and other dogs/cats.
They are medium-sized with a thick medium-long coat.
They are confident, calm and well-balanced.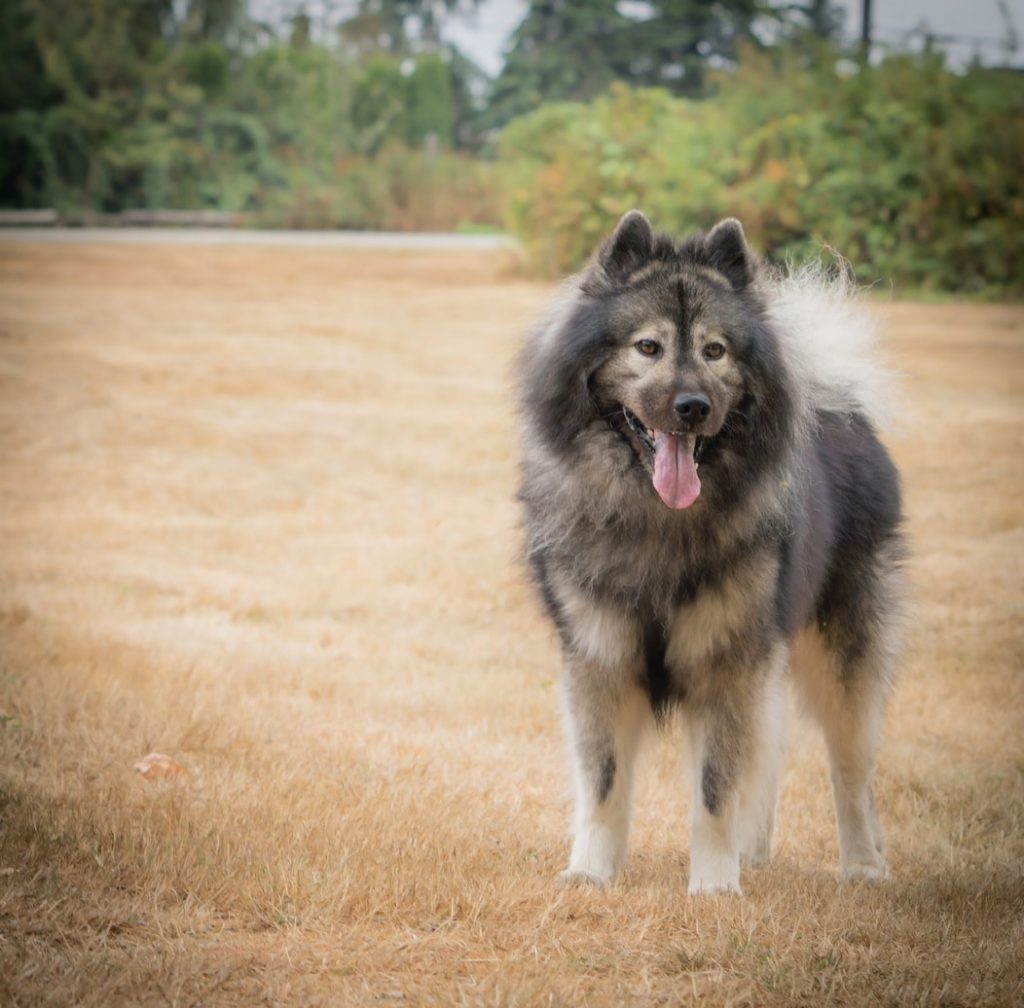 Health Issues seen in the Eurasier
General Health
Healthy
Common Health Issues
Hip Dysplasia, Elbow Dysplasia, Bloat,
Obesity, Cataracts, Diabetes, Cancer
Hypoallergenic
No
Vaccination Required
Canine Coronavirus, Rabies, Canine Distemper,
Canine Parvovirus, Canine Parainfluenza,
Leptospirosis, Kennel Cough
Shedding
Moderate Shedding
Drooling
Average Drooler
Grooming
Average Grooming Required
Weight Gain Potential
Average to High
Separation Anxiety
Moderate Chance
Allergies
None
Diets and Supplements
Protein: 30%
Fat: 12%
Glucosamine
Omega-3 and 6 Fatty Acids
Multivitamins
The average lifespan of an Eurasier is 12-14 years with some health issues. Some of them are as follows:
Hip Dysplasia
Hip Dysplasia is a hereditary disease caused by the malformation in the hip joint of the dog. The dogs are likely to suffer from this disease as they get this disease from their ancestors.
Elbow Dysplasia
Elbow Dyslasia is a condition where there is multiple developmental abnormalities of the elbow-joint in the dog.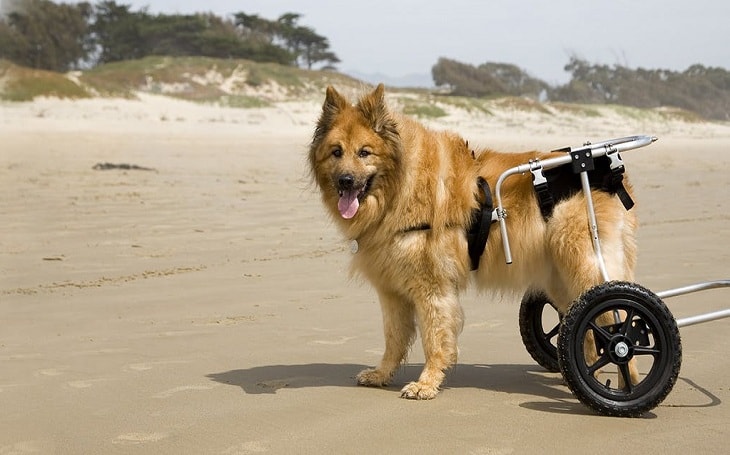 Distichiasis
Distichiasis is defined as the rare disorder of the eye with abnormal growth of the eye lashes from the orifices.
Color patterns
The Eurasier dogs are found in six different colors. They are as follows:
Black
Fawn
Black & Tan
Wolf-Sable
Red
Black & Silver
Size
An adult male Eurasier dog has a height of 52–60 cm whereas a female Eurasier is 48–56 cm tall. Also, an adult Eurasier male dog weighs 23–32 kg and a female Eurasier weighs 18–26 kg.
Puppies
A mother Eurasier dog gives birth to 4-8 puppies at a time. If you are willing to buy a Eurasier, a healthy Eurasier will cost you an amount between $800 to $1000 USD depending on the breed's quality.
Which dogs are they similar to?
These are the dog breeds that are similar to the Eurasier breed:
Samoyed
Chow Chow
Finnish Spitz
Japanese Spitz
German Spitz
Visit Doglime for more dog breed information and their behavior.
Others