German Shepherd Named Reba Gave Birth To Rare Green Puppy In Valrico, Florida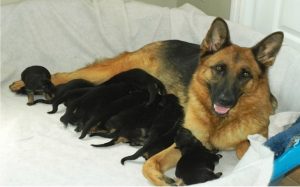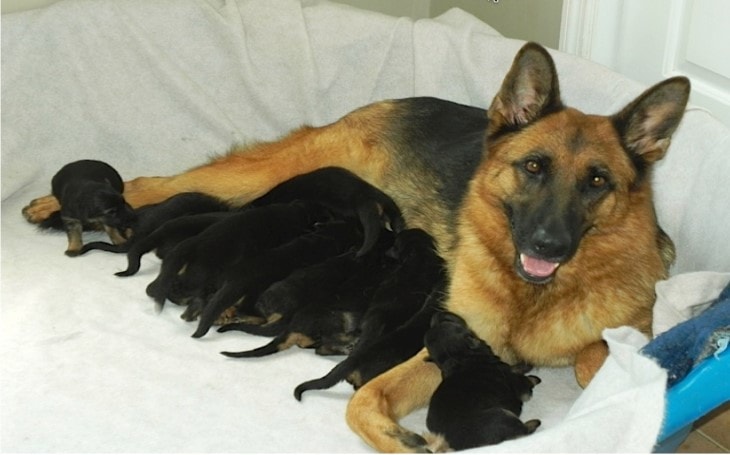 News
A Dog Rescue Team in Florida is feeling the joy a little earlier this year.
A German Shepherd named Reba gave birth to six puppies in which one puppy was born in green colour. Reba was rescued two weeks before from the streets and is now currently being fostered by Kristy Anderson through Heidi's Legacy Dog Rescue in Valrico.
Anderson sent pictures of the green puppy to WFLA joking that it was an "early St. Patrick's day gift". They're not sure about the gender of the green puppy yet, but they believe it's a boy. As for the colors, it will not stay green.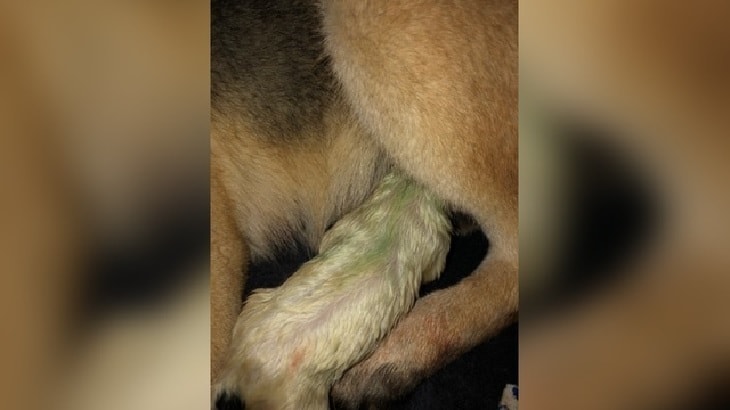 Oh did someone put some dye on it?
Anderson told , she began fostering on Saturday through Heidi's Legacy. According to, Heidi's Legacy Facebook page, they didn't knew about Reba's pregnancy and only found out when they took her to get spayed.
Puppies are occasionally born with green hair due to a bile pigment in mother's placenta. Van Navel then added, "This condition isn't detrimental and will fade out eventually".
They were confused what name they should give the puppy. However, they concluded with the name Clover.
Anderson also says that she will now foster the puppies until they are grown up. She added, "If Reba likes it here she can stay or she will go to a good home as well".
Visit Dog Lime for More Interesting Dogs News Around The World.
Others