Select Right Dog Nail Trimmers – Best Products and Customer Reviews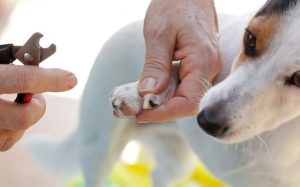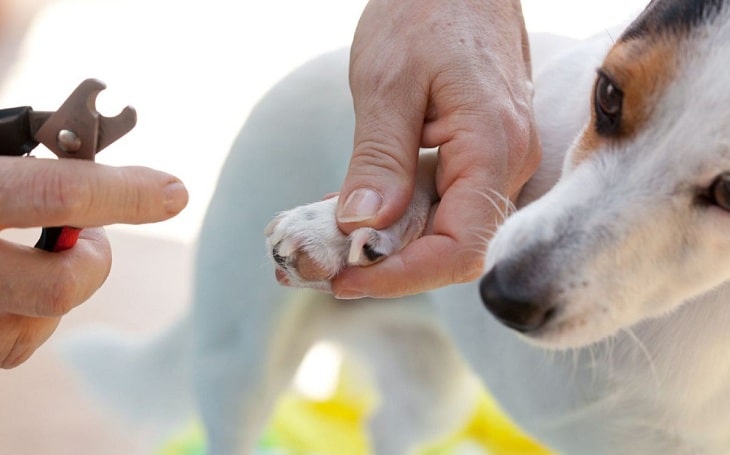 Products
Selecting the right nail clipper for your dog is as important as choosing healthy food for your children. As dogs are a part of our family, we won't want to choose something that isn't perfect for them, right? So, why should we risk the nails of our furry friend, they should be trimmed very well.
If you are looking for the right nail trimmer for your dog but are confused which to buy, then we can help you with this. Here are some of the best nail trimmers for dogs and the reviews that customer gives regarding them:
Safari Professional Nail Trimmer
This nail clipper is made up of textured rubber grips, stainless steel blades and most importantly, a safety guard to protect over-trimming of the nails of your dog. The spring-loaded mechanism of this trimmer provides equal and easily controlled pressure while trimming your puppy's nails. When not in use, the blades are lock closed for safety.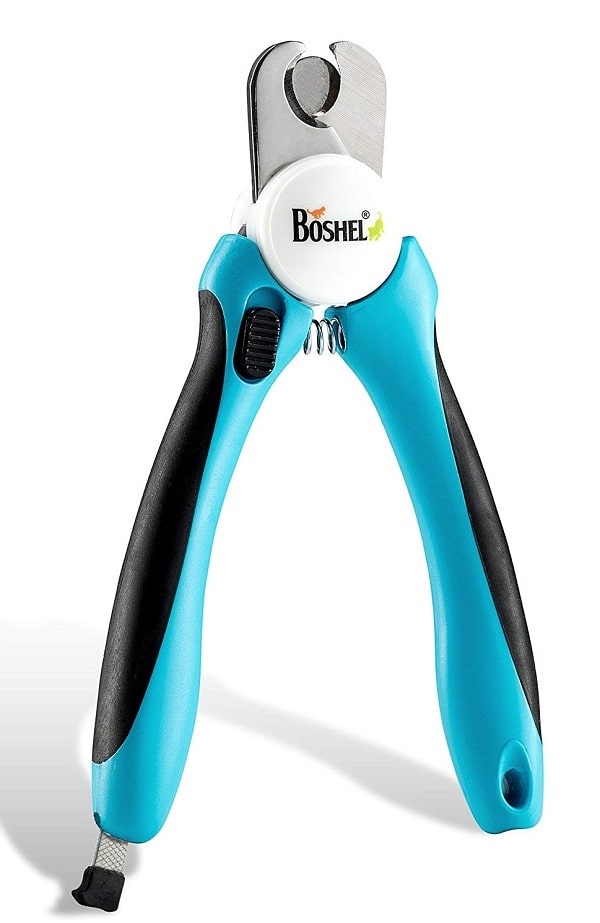 The Safari Professional Nail Trimmer is designed for dogs of medium to large size which basically means that the blades are spaced sufficiently for thick nails. So, if your dog has thick nails, you can consider buying this trimmer and the for the price of around $11, it is quite a good value for money.
Customer Reviews
I brought it two years ago and still is durable with no issues at all.
This trimmer is great for hard-to-cut nails of big dogs.
It is extremely sharp and helps me trim my dog's nails very smoothly.
This trimmer is very durable, long lasting and easy to use.
The trimmer does not cut well as the blades squeeze and pull on my Goldie's nails and it is hard to get a clean cut.
Dogs Nail Clippers and Trimmers by Boshel
The nail trimming tool by Boshel lets you trim your dog's nails safely and in professional-level grooming at your home. Featured by an ergonomic design with anti-slip handles, it makes sure that your hands are not tired while trimming. Also, the razor-sharp blades present in the trimmer provides a clean cut every time you trim your dog's nail. It costs about $12 and is worth the price.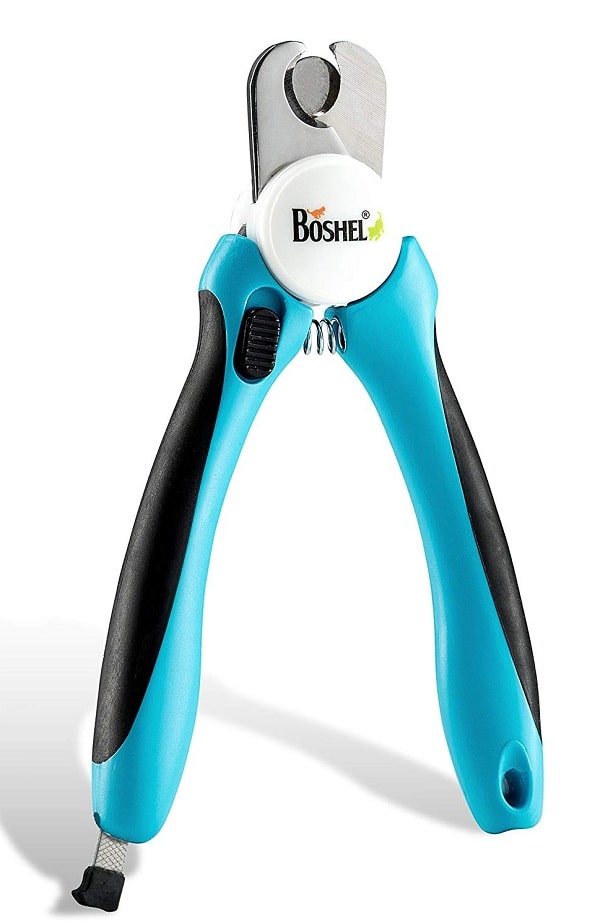 Customer Reviews
I am very pleased with these nail trimmers as it is nice and sharp I can get the job done easily and without causing pain to my dog.
These trimmers are very sharp, cut cleanly and are comfortable to use. They let me cut through my basset's thick nails and my beagle's small nails with ease.
They are sturdy and sharp enough for the large thick nails of my Rottweilers and makes a very clean cut every time.
It was fast, easy and painless while trimming my little dog's nails.
The safety guard moves every time I clip my dog's nails. So, I have to reset the guard every time.
Dremel Pet Nail Grooming Tool
This nail trimmer from Dremel is a rotary tool that lets you quickly and easily clip your furry pet's nails without any pain. In addition, it boasts two rotation speeds so that the owner can grind nails in stages. Coming with a battery charger, it has a cordless design for increased maneuverability and is priced around $30 which is a bit expensive but worth the dollars.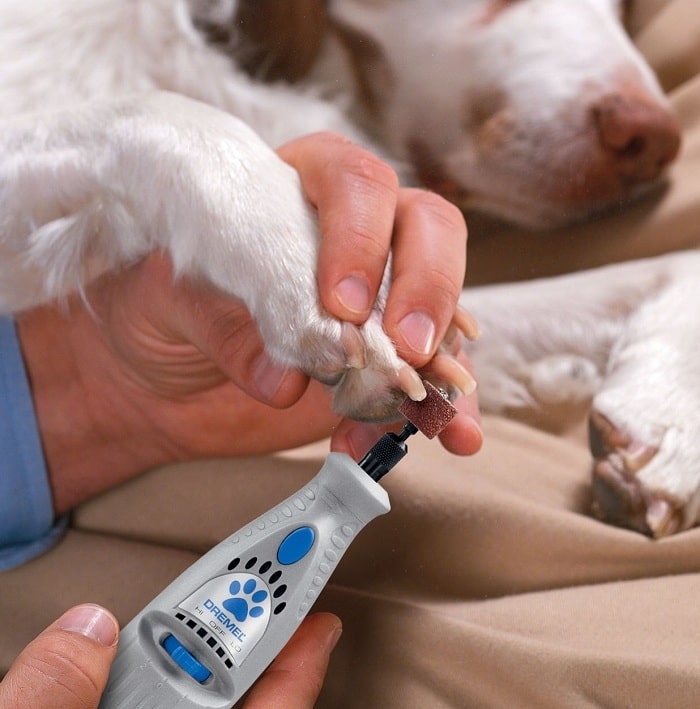 Customer Reviews
This tool is faster than any other nail clippers and trimmers I've used.
It took me only five minutes to trim all four feet of my dog and with no harm.
It is so much better than PediPaws because it works three times faster and gives a clean cut.
I definitely recommend this grooming tool because it is easy to use and control on my Lab giving me a smooth finish.
It is heavy and produces loud noise which scares my dog. Plus, the battery charge does not last long so, I've to charge it while trimming.
Epica Professional Nail Trimmer
It is the nail trimmer that lets you trim your dog's nails precisely with the semicircular blades letting you see where you are cutting. With a gentle squeeze, you can easily clip the nails as it has high-grade stainless steel holding its sharp edges.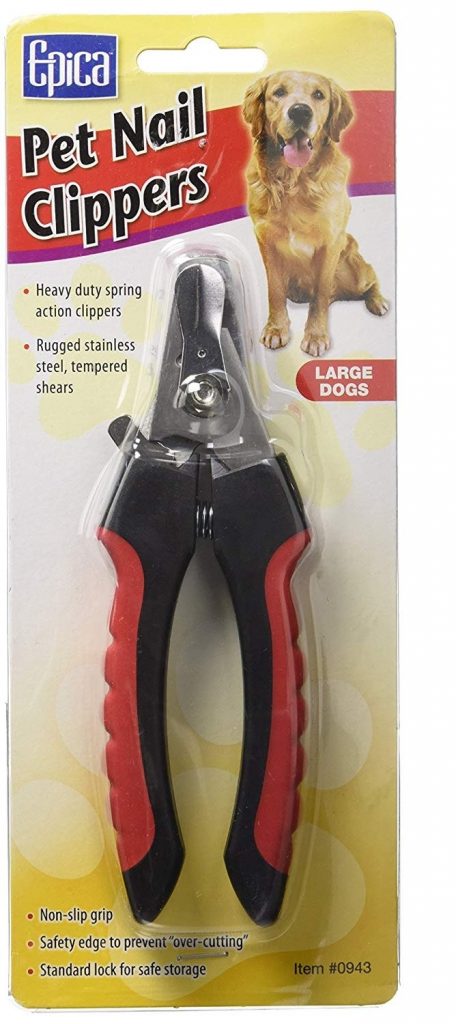 When not in use, you can always keep the trimmer locked and keep it in safety mode. Similarly, the rubber-coated handles prevents the trimmer slipping from your hands while trimming. It is priced at $4.50 for small/medium sized dogs and $9.95 for medium/large size.
Customer Reviews
This clipper is sturdy, strong and cheaper than the ones that I bought previously.
It worked very well on my Rottweiler and Golden Lab mix, Great Tool!
My Greyhound didn't even notice while it sliced through her nails perfectly.
This tool feel very sturdy and make nail cutting easy and quick with clean cut every time.
The safety guard moves every time I clip a nail and that is troublesome.
Gonicc Dog Nail Clippers and Trimmers
The Gonicc Dog Nail Clippers and Trimmers have ergonomically designed non-slip handles are strong, comfortable and lightweight. They contain sharp blades made up of high-quality stainless steels. Moreover, it contains unlock protection that prevents children from using it.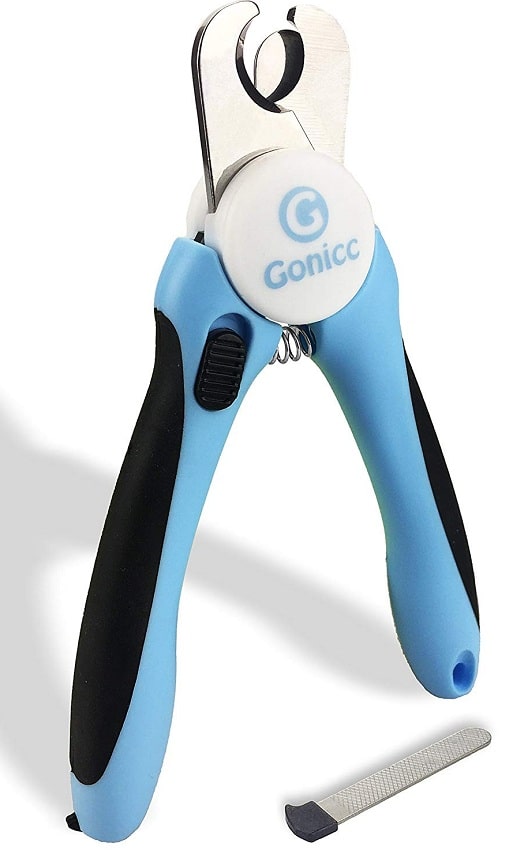 Safety stop blade in the trimmer greatly reduces the risk of cutting your dog's nail too short. It is priced at $9.95 and comes with a lifetime warranty. Hence, you can easily replace if damaged.
Customer Reviews
I can use it single handed on my chocolate Lab and cuts very perfectly and sharply.
These are super easy to use and worked great on my Pitbull. Thanks for the tool!
The quality of the trimmer is great and comes with a great price. It works totally fine on my Border Collie.
It is easy to use and works without any fuss.
Not so sharp enough, I had to redo the nails after I thoroughly trim them.
Visit Doglime for more products for Dogs's Grooming.
Others