Australian Terrier Training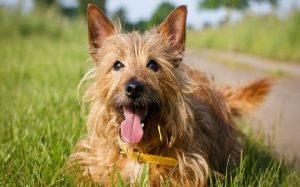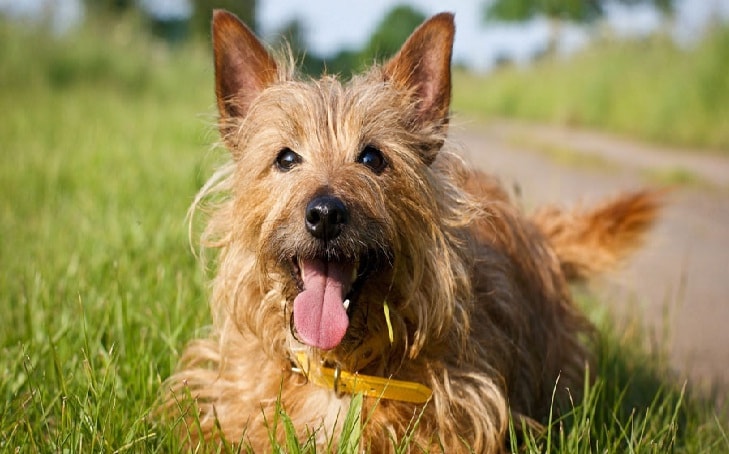 Training
The Australian Terrier, also known as Aussie is bred to hunt and exterminate rodent, mice, and rats. They are a small dog breed of terrier dog group with a soft inner coat and rough outer coat with a ruff around the neck. Aussie stands 10 inches at the shoulders and weighs around 6.5 kgs.
Australian Terriers are intelligent, active and alert dogs who develop a strong attachment with his owners. They are mostly a quiet dog but will do entertaining stuff just to make his people laugh. They get along fairly well with other pets and are generally reserved with strangers.
Aussie love digging and they have a strong urge to chase and kill small animals like rat, rodents, and squirrels.
When and Where to Start The Training?
You need to start training Aussie at a very early age. At the age of 3-4 weeks, they are able to learn things. Therefore, early age training is best to teach your Australian Terrier is the things you want them to do.
An introductory puppy obedience class is always better for any puppy to train. But if you are training at home few things should be kept under consideration. Aussie has strong instincts to hunt small animals. Therefore, to avoid the risk of them killing some innocent squirrels or cats, you should train them in a well-fenced area. An open area with no distraction is also fine but your dog should be kept on a leash.
How to Define Task for your Pet?
Defining task for any dog can be a very hard job to do. As for Aussie, they can be stubborn and make your job even harder. First, make your Aussie listen to you and obey you. Then teach him how things work.
At the beginning of training, your dog should be taught to follow your word command. Use the word like sit, stand, stop, come and other easy and basic words. Use lots of hand gesturing and body language as they tend to respond very well to your gesture and body language. In this way, it will e easier for your dog to learn your command.
The Training Process
The Australian Terrier is an intelligent, bright and confident dog who is quick at learning things. They are often stubborn and do not want to listen to you and make their own rules. However, positive reinforcement and rewards are the best methods to train Australian Terrier.
Motivation
Motivating your adult dog or puppy is a very important part of a training. Aussie loves to do fun and challenging job. Praise them verbally and give them treat to motivate when they complete their challenge.
Socializing
If you have just bought an Australian Terrier puppy, you need to expose them to the variety of people, different places and situations. Socialization with people does not make them dominant and aggressive when they become an adult.
Gentle and Patience training
Australian Terrier loves to please their owner but they do not respond very well with a harsh behavior and forcing. So, you should treat him in a gentle manner and with patience.
At last, it is very much important to make the training session of Aussie short and fun as they easily get bored.
Visit Doglime for more information about dog training and behavior.
Others