Bolognese Terrier Diets and Supplements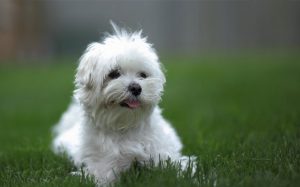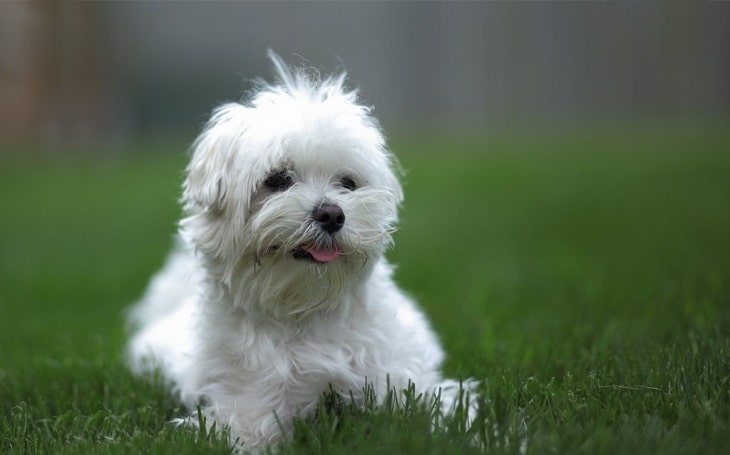 Feeding
Bolognese Terrier is a small-sized dog breed that was originally bred as lap dogs, especially for women and old people. The dog has a very calm, serene, and playful temperament which makes it a perfect family companion.
In this article, you'll learn about the diets and feeding methods for your Bolognese Terrier.
Required Diets
You must provide your Bolognese Terrier a proper diet so that it grows fit and healthy.
Protein: Protein is one of the most important factors in a dog's diet. The amino acids present in it help to build bones, muscles, enzymes, and hormones in your dog's body. As for Bolognese Terrier, you should make sure that you provide 18-22% protein in their diet.
Fat: Fat is a macro-nutrient that serves as the main source of energy for dogs. It helps the body to absorb the nutrients and produce some important hormones for dogs. Hence, you should provide at least 5-8% fat in your Bolognese Terrier's diet.
Carbohydrate: Carbohydrate provides energy for daily tasks and works as a primary fuel source for a dog's brain. Consider providing around 14% of carbohydrates in your Terrier's diet.
How Much to Feed Your Bolognese Terrier?
Feeding is an essential aspect while rearing a Bolognese Terrier. Do not feed any types of solid foods before your puppy reaches two months old. It is because they are still developing their teeth and their taste buds are barely getting mature. So, it is best if you let them rely on their mother's milk.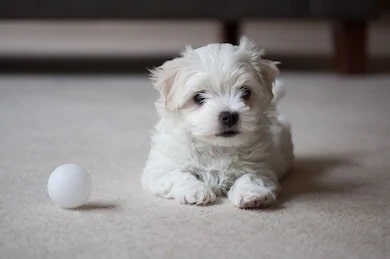 When your Bolognese puppy becomes two months old, you can feed them 3 to 4 meals a day depending upon how much you are feeding them. If you are providing a full bowl of the meal, you can feed 3 times a day. You can continue this process until your dog reaches six months of age.
After your Bolognese Terrier crosses six months, you must feed them only two meals a day. Make sure to not overfeed them because they might become overweight and lazy. It is equally important to exercise and train your dog every once in a while after a meal.
Best Dog Food For Bolognese Terrier
It is always important to consider buying the best quality foods when it comes to your Bolognese Terrier. You wouldn't want to risk your pooch's health by feeding them cheap and low-quality dog foods. So, here are some of the best dog foods for your Terrier:
Stella & Chewy's Chewy's Chicken Dinner Patties Freeze-Dried Raw Dog Food
American Journey Salmon & Sweet Potato Recipe Grain-Free Dry Dog Food
Original Dry Dog Food by Orijen
Primal Chicken Formula Nuggets Grain-Free Raw Freeze-Dried Dog Food (for puppies)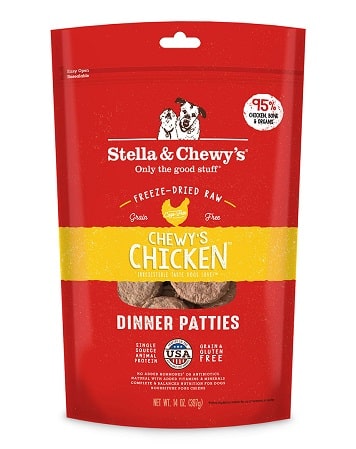 Best Supplements For Bolognese Terrier
Before providing any supplements for your Bolognese Terrier, you should keep in mind that supplements are given only if the dog doesn't get gain essential nutrients form their regular diet. So, you shouldn't bother by giving supplements to your dog if it is already having a complete balanced diet. Here are some of the best supplements for Bolognese Terrier:
Glaucosamine
Probiotics
Fish Oil (Omega -3 Fatty Acids)
Antioxidants
Human Food That Bolognese Terrier Can and Cannot Eat
In today's generation, everyone considers their pet dogs as their children. And you would surely not hesitate to give the best food to your kids, right? Here's a list of some human foods that your Bolognese Terrier can and cannot eat:
Can Eat
Yogurt
Wheat/Grains
Tuna
Turkey
Bread
Cashews
Cheese
Ham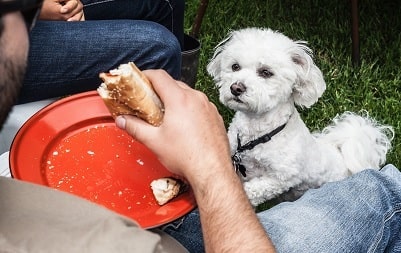 Cannot Eat
Macadamia Nuts
Ice-cream
Garlic
Cinnamon
Chocolate
Almonds
Why is Your Bolognese Terrier Not Eating?
A recent medication or vaccination can be the reason your Bolognese Terrier is having a hangover or upset stomach. However, they will start eating once the medication works completely.
The next reason why your Bolognese isn't eating may be because your dog is sick or ill. In most cases, the dogs either have a fever or are suffering from diarrhea or stomach ache. If they continue being ill for more than two days, better call a vet.
As Bolognese Terrier is a lap dog, it may not eat in the absence of its owner. If so, it will wait until its master arrives home and eat with them.
Check out Doglime for more information on diets and supplements of other breeds.
Others