Bouvier des Flandres Diets and Supplements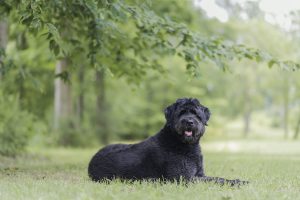 Feeding
Bouvier des Flandres are large size dogs. Proper nutrition and a balanced diet is the most essential part of owning them. Bouvier dogs need a high protein diet to maintain a healthy lifestyle.
Giving them proper diet and lifestyle is a very important task as an owner. Here are some, information about Bouvier des Flandres' required diet that you should consider.
Required Diets
Bouvier des Flandres should have all these essential diet in their meal.
Protein: Protein helps for muscle development in canine. Therefore, the required amount of protein is 18 – 25% in Bouvier des Flandres' meal.
Fats: Fats contain Omega-3 and Omega-6 which helps to maintain a silky coat for Bouvier des Flandres. In addition, about 10 – 15% fat is necessary for Bouvier to become active.
Carbohydrates: Carbohydrates help to lock all the important nutrients by building shells in Bouvier des Flandres' body.
How Many Times a Day Should You To Feed Bouvier des Flandres?
Feeding depends upon the age of your Bouvier des Flandres. If your Bouvier is small as a puppy, then you should feed them four times a day. When your Bouvier reaches the age of three months old, then you should cut the feeding time into two times a day.
When Bouvier des Flandres becomes an adult, then you should feed them only one meal a day. However, you can divide the meal into two portions and give them twice a day.
Some Best Food For Bouvier des Flandres
These are some of the best choice dog food brand for Bouvier des Flandres.
Stella's and Chewy's Chewy's chicken dinner patties freeze-dried raw dog food.
Wellness complete large breed.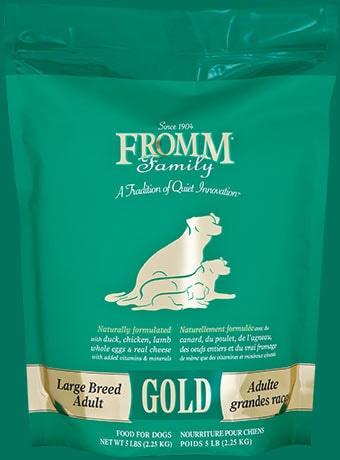 Fromm large breed adult gold.
Human Food Bouvier des Flandres Can and Cannot Eat
Many of us like to feed our dogs whatever we are eating. However, some human food might get dangerous for Bouvier des Flandres. Here are some list of human foods that Bouvier can and cannot eat.
Human Food Bouvier Can Eat
Apples
Blueberries
Coconut
Carrots
Carrots
Human Food Bouvier Cannot Eat
Corn
Soy
Nuts
Cherries
Ice-cream
Garlic
Onion
Avocado
Chocolate
Citrus Fruit
Supplements For Bouvier des Flandres
Fish Oil
Probiotics
Anti-oxidant
Multi-vitamins
Omega-3 Fatty Acids
Why is Your Bouvier des Flandres Not Eating?
There can be several reason on why your Bouvier has lost appetite. It can be both medical reasons and behavioral reasons as well.
Medical Reasons
Digestive problems
Worm infestation
Urinary tract infections
Behavioral Reasons
Separation anxiety
New environment
Addition of other animal or member in the family
Stress
Overall, these were some information about supplements and required nutrition for Bouvier des Flandres. Feed your dog best foods and you'll enjoy the best company and health of your pet.
Visit Doglime for more dog nutrition information.
Others