Central Asian Shepherd Diets and Supplements
Feeding
Central Asian Shepherd is a fearless dog known for its courage and high working capacity. They are a naturally protective breed with a quiet, self-confident, and independent nature. As one of the oldest breeds, they have a gigantic body that needs proper care and nutrition to maintain a healthy lifestyle.
In this article, you will learn about Central Asian Shepherd diets and feeding methods. Since it's a large-sized dog breed, they need more diet in comparison to small breeds.
Diet of Central Asian Shepherd
Protein: Protein plays a vital role in hormone production which is also the best source that supply amino acid that builds their hair, skin, muscles, ligaments, and so on. Some of the best sources of protein are poultry, fish, beef, egg, corn, and wheat. As for this breed, around 28%-30% of protein is enough in their diet.
Fats: Dog needs fat to fuel their muscles and gain energy for their movement as well as keep their internal organ healthy. The fat in the body keeps their skin and coat shiny and healthy. There should be 8-10% of fat in their diet.
Carbohydrate: Carbohydrate in a dog's diet is the source of energy that builds stamina and reduces appetite in very hungry dogs. The ingredients in carbohydrates provide the fiber that gives good digestion and absorption.
How Much to Feed Central Asian Shepherd
Feeding your dog depends on their age, weight, their work intensity, and activeness. In other words, an 8 and 12 weeks old pup should be fed four meals a day. Likewise, 3 to 6 months old should get 3 meals a day and for adults, two meals per day are enough. In addition, if your dog loves intense activities more than two meals can be given to them.
This shepherd breed has gigantic bodies, so don't overfeed them because of their overall look. Remember to give a small portion to them as larger can lead to obesity that affects their overall health.
Dog Food For Central Asian Shepherd
As you look for dog food in the market, there are varieties of it, but choosing the right one is important. Always look for the ingredient, quality, and nutrition present in the food, and remember to choose for a large-sized breed. Meanwhile, if you are in dilemma, here are some of the best dog food for your Central Asian Shepherd.
Blue Buffalo Life Protection Dry
Purina Pro Plan Focus Dog Food
Holistic Select Grain-Free Dry Dog Food
Supplements For Central Asian Shepherd
One should start supplements only if your pet is missing the required nutrition from their daily diet. However, if your dog is getting enough nutrition and a balanced diet, then you don't need to feed supplements. To save up your time, here are some of the supplements you should feed your dog.
Probiotics
Antioxidants
Glucosamine
Fish Oil
Vitamins
Human Food Central Asian Shepherd Can and Cannot Eat
There is a variety of human food as your dog can consume. Still, there is some human food they can not consume as it might affect their health.
Can Eat
Popcorn
Chicken
Turkey
Watermelon
Bread
Milk
White/Brown Rice
Apple
Cannot Eat
Caffeine
Nuts
Ice-cream
Onion
Garlic
Chocolate
Citrus Fruits
Avocado
Why is Central Asian Shepherd Not Eating?
Just like humans, dogs have several reasons to refuse to eat their meals. So, as the dog owner, there are many factor that you should consider as to why your dog is not eating. Here are some of the major reasons behind it.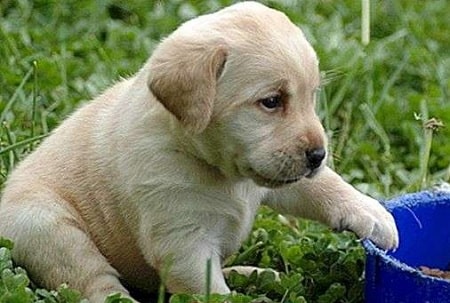 Digestive problem
Worm infection
Bacterial Infection
Urinary tract infection
Stress
Change of surrounding
Switch of regular routine
Separation anxiety
Visit Doglime for more information about dog breed and their diets.
Others