Collies Learn and Remember The Names Of Toys For Two Months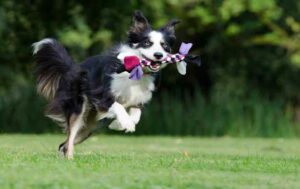 News
Six collies have been identified as gifted dogs from the Genius Dog Challenge who could remember the names of 100 toys for two months.
The dogs from across the world were found to have learned the name of 12 toys for one week and remembered them for 2 months.
According to the study dogs, learning ability and understanding of human language have been much more advanced than before.
The researchers and scientists spent almost two years searching for dogs all around the globe who could recognize the names of the toys. It appears to be a very difficult task for dogs but six canines, all collies were able to learn and remember the names of various toys.
The researchers were also able to find other dogs breed like German Shepherd, Pekingese, Australian Shepherd, and other mixed breeds through the Genuis Dog Challenge who were able to learn the difficult task of remembering the names of toys.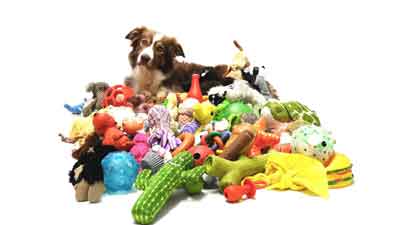 A researcher from Hungary said, "We know that dogs can easily learn words that are linked to actions, such as sit or down. But very few dogs can learn the names of objects. For more than two years we searched around the world for dogs that had learned the names of their toys and we managed to find six."
The six dogs were; Max from Hungary, and Gaia from Brazil. Nalani from the Netherlands, Squall from the US, Whisky from Norway, and Rico from Spain.
Previously the dogs were able to learn the names of toys only hearing them four times but were not able to remember them for long. After that, the researchers suggested the dog owners teach them the names of six toys and the twelve toys in one week period.
The dogs were able to remember the names of 11 to 12 numbers of toys. The canines were tested after one month and they were found to remember the names of toys for two months. This was very interesting and amazing for the researchers and the dog owners.
For content like this keep visiting Dog Lime!
Others