Clipping Your Dog's Nail at Home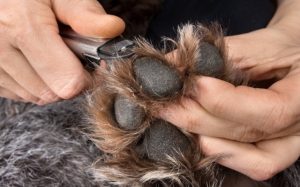 Health
Dogs are like part of our family so it becomes our duty to take care of them like our family member, by giving them food in time, giving them a bath and cut their nails in time. So talking about cutting their nails, as the owner of a dog we should know proper grooming is very important for our dogs health.
There are different types of dogs and every dogs are cared and treated differently. Usually most of the dogs will need to have their nails trimmed in every 1-2 months. But it is said that the more energetic the dog is, the less frequent their nails to be trimmed.
Why We Need To Trim Dog's Nail In Time?
If a dog's nail is long they get stuck in your home carpet which twist their toe and give them a lot of pain. And secondly, they can hurt us too as they like to play roughly so they can injure us badly. So it is really important to trim their nails in time and keep it short.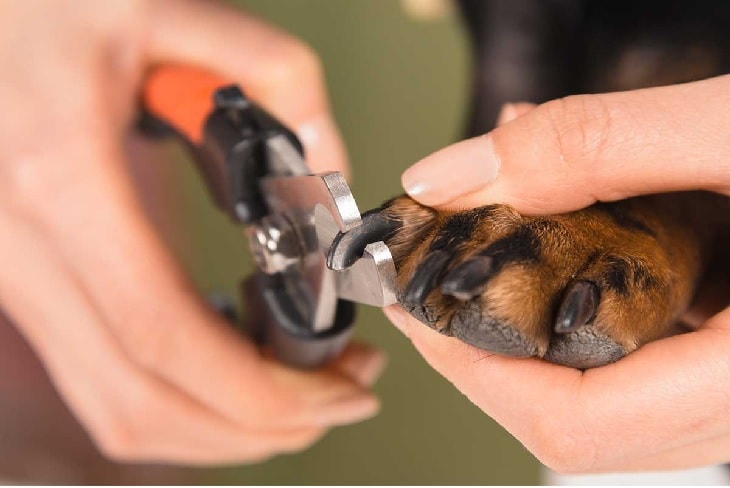 Things You Should Consider Before Clipping Your Dog's Nail At Home
Identify the QUICK
According to the Vets, Dogs have something in their nail called QUICK. In the QUICK they have blood vessels and nerves and no one knows how far that nerve can go out into the nails.
One thing about a dog is that if you see them having clear nails, you can see the pink QUICK that is inside the nails which you don't wanna cut. Once you cut into the Quick the nail will start bleeding and it will be extremely painful for your pet.
So what you have to do is you have a to trim a tiny amount of nail at a time, you have to look fresh cut cross-section of the nail and you will see that inside the black nail it will look generally white, as you go closer to the quick a small black dot will star,t to appear in the center of the white area of that side, that means the quick is very close and you have stop trimming.
Make Sure You Are Choosing The Right Clipper
Before clipping your dogs nail at home, you should make sure that you are choosing the right clippers. You have to make sure that your clippers aren't rusty, damaged or an old one, as they can make uneven cuts to your pet.
As we know different types of clippers are found for nail clipping. But among the best ones are:- Safari Professional Nail Trimmer, Millers Forge Quality nail Clipper, Epica professional nail clipper, and Gopets nail clipper.
Make Your Dog Enjoy Nail Clipping
Before clipping your dog's nail it is very important to make sure that they have been sitting in a good position and then start slowly by touching his paw, feeding him something and making him feel comfortable with you. If he is still not comfortable with you then add some more time in touching his paw.
First, simply present the nail clippers to your dog, don't keep it contact with his nails, and repeat it several times. After doing that place the clippers outside of the nail for a second and than follow with a treat, after that pick up the dogs paw and place the clippers around each nail without cutting and following with a treat and repeat it for several times to make it clear for the dog that only when the clipper is present, good stuff happens. And now its time for clip, remove a small portion of the nail carefully avoiding the quick. After clipping each nail give him a treat to make him feel good.
Why To Trim Dog's Nail At Home?
It is important to trim our dog's nail when they are young to make it a part of their life. Dogs are incredible discriminator and they learn very quickly. So, instead of trimming their nails in Salon by spending so much money in them we should try to practice it in home by being friendly with them and give them treats when they co operate with you. And we should start trimming our dog's nail when they are young.
Visit Doglime For More Dog Breed Information.
Others