Dog Food Brands And Their Price In Malaysia. Both Wet And Dry Food Products For Dogs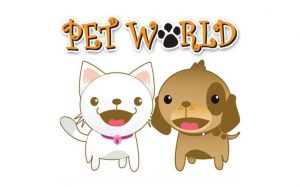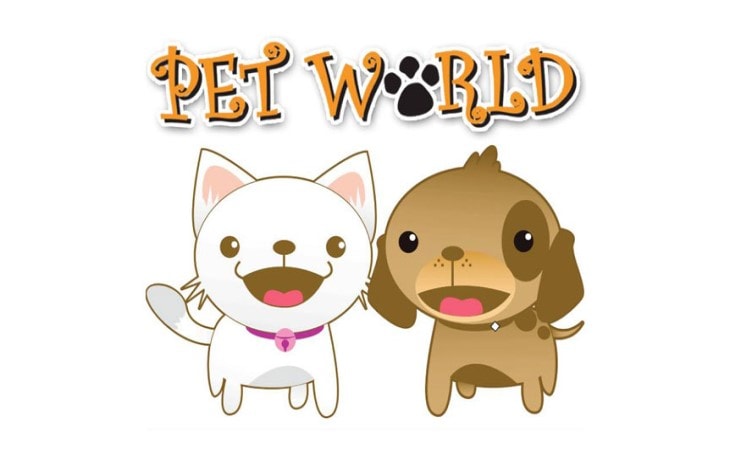 Products
When it comes to food, there are a lot of confusions to choose the best brand among all for your dogs. Giving your pet right nutrition food is the important thing you need to consider. Your pet's health depends on what kind of food you five them.
Wet or dry these dog food are the most expensive canine food you can ever find. Rich in moisture and are formulated as the natural taste of foods with all the nutrients your pooches need. With the best brands comes along the heavy price tags but don't worry here are the list of top wet and dry foods with minimum price for your dogs.
Here is the best Dog Food Products that is available in Malaysia.
Best Wet Dog Food Brands For Your Dog
1. Rachael Ray's Nutrish Super Premium Wet Food
Product line of the celebrity chef, Rachael Ray's Nutrish Super Premium Wet food has skyrocketed as one of the best canine food even since it has come to the market. Each pack contains two tubs of Chicken Paw Pie, Hearty Beef Stew and Savory Lamb Stew.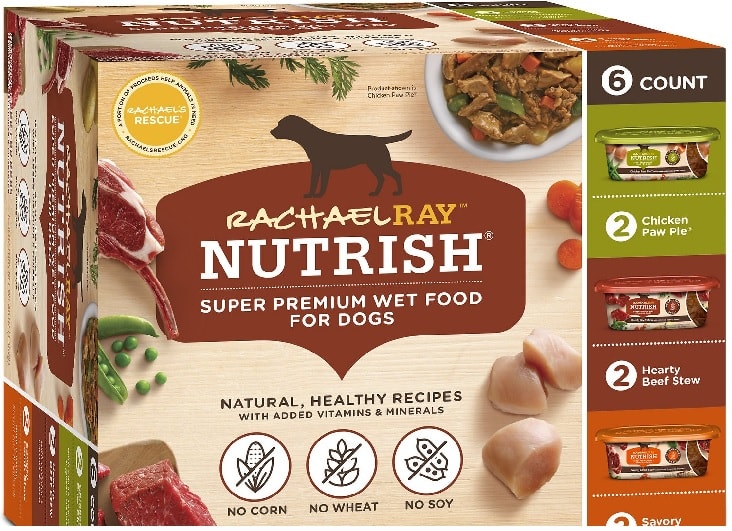 This dog food is all natural and doesn't contain artificial flavors and ingredients. Each serving contains 78 percent of moisture making your pooches exceptionally hydrated. This unique formulation of ingredients makes the favorite food among owners to give their pet meals that resembles human food.
Price In Malaysia: 58.71 Malaysian Ringgit
2. Pedigree's Chopped Ground Dinner Adult Wet Dog Food
You can always count on Pedigree when it comes to a dog food. Chopped Ground Food is also one of them. Pedigree Chopped Ground Foods provides more nutrition in a balanced way using the combination of premium animal proteins.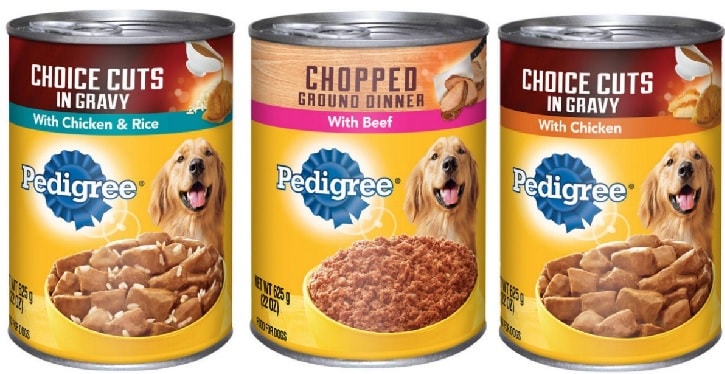 The Pedigree soft food is available in 18 pieces featuring 6 pouches each of Chicken, fillet mignon of beef and slow-cooked beef. This unique combination of ingredients will surely make your pet happy.
Price In Malaysia: 109.68 Malaysian Ringgit
3. Purina's Beneful Prepared Meals Stew Variety Pack Wet Dog Food
Purina's Beneful Prepared Wet Dog Food simply carries the tradition of high quality doggie meals. This pack is actually a collection of 3 different prepared meals in stew formulation.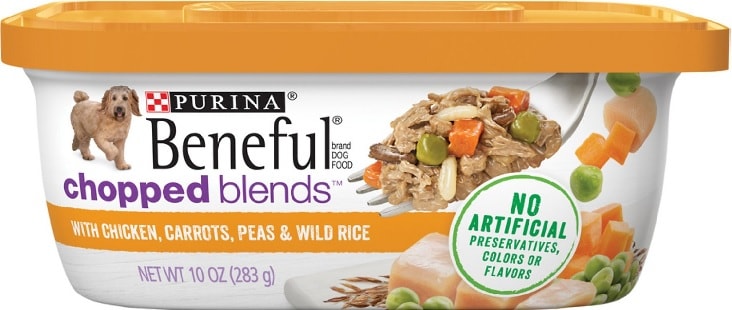 It includes 10 ounce containers each of Beef, rice, stew complete with peas, barley and carrots, Chicken Stew mixed with carrots, peas, rice, barley and savory lamb. The addition of grains like barley and rice help provide the healthy nutrition they need. It is the best choice for dog if you need proper protein in your pet's chow.
Price In Malaysia: 85.63 Malaysian Ringgit
4. Blue Buffalo's BLUE Homestyle Recipe Wet Dog Food
The Homestyle dog food comes in various flavors such as Lamb, Chicken, Beef, and Turkey. Whole grains are also added in the ingredients to provide your pet full energy. Blueberries and Cranberries are also added as an ingredient to enhance the nutrition profile.
Price In Malaysia: 162.08 Malaysian Ringgit
5. Cesar Classics's Poultry Adult Wet Dog Food
If your dog wants smaller portions of moist food or something to mix it with dry kibbles, then Cesar Classic's moist food are the one you need to buy for your pooches.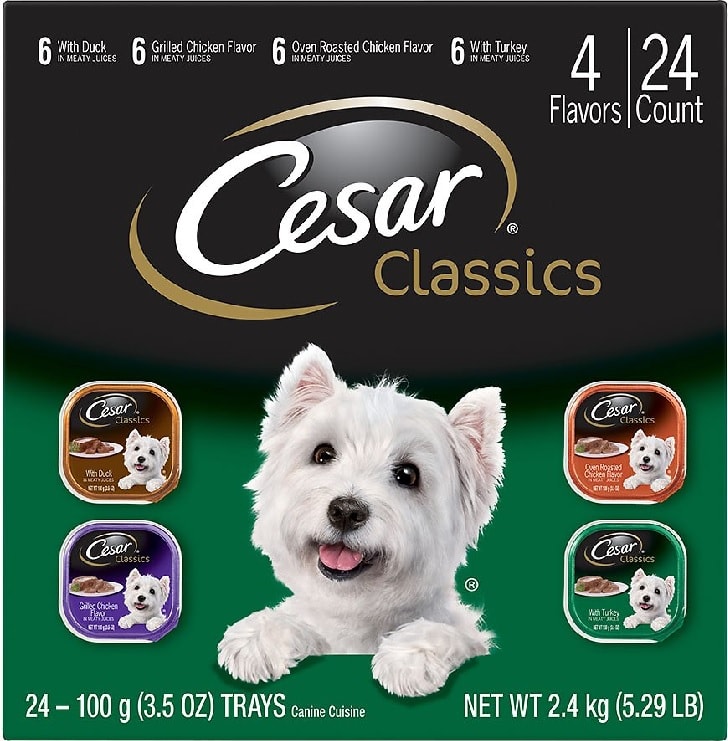 This dog food pack contains 3.5 ounces of delicious meals with 82 percent of the moisture formulation. There are 24 different tray of 4 different poultry flavors which contains 6 trays each of Oven Roasted Chicken, Duck, Turkey and Grilled Chicken. It is made by natural ingredients and no added artificial flavors and preservatives.
Price In Malaysia: 135.55 Malaysian Ringgit.
Some Other Wet Dog Food Brands With Their Price
Purina's Beyond Natural Grain Free Ground Wet Dog Food. Price In Malaysia: 73.35 MYR.
Purina's ALPO Chop House Wet Dog Food. Price In Malaysia: 32.54 MYR.
Whole Earth Farms's Natural Complete Grain free Recipe Canned Dog Food. Price In Malaysia: 121.83 MYR.
Purina's Moist and Meaty Burger with Cheddar Cheese Wet Dog Food. Price In Malaysia: 30.09 MYR
Best Dry Food Brands For Your Dog
While there are many types of food for your dog, be it dry or wet or gravy. Dry foods are the most preferred food not only by the owners but also by veterinarians.
Dry kibbles contain more nutrition than wet dog food as it contains a lesser proportion of moisture which is water. For example, if you have 100 grams of dry kibbles that contains only 10% of moisture, which means the remaining 90% are actually the dry nutrients like, carbohydrates, protein, and fats.
Being a pet owner is a big responsibility in itself. We should feed them the best foods among all to make them happy and healthy.
1. Taste Of Wild's Dry Canine Formula
The taste of the wild is one such dog food brands with the ingredients full packed with protein such as bison, venison, wild fowl, salmon, lamb, and boar.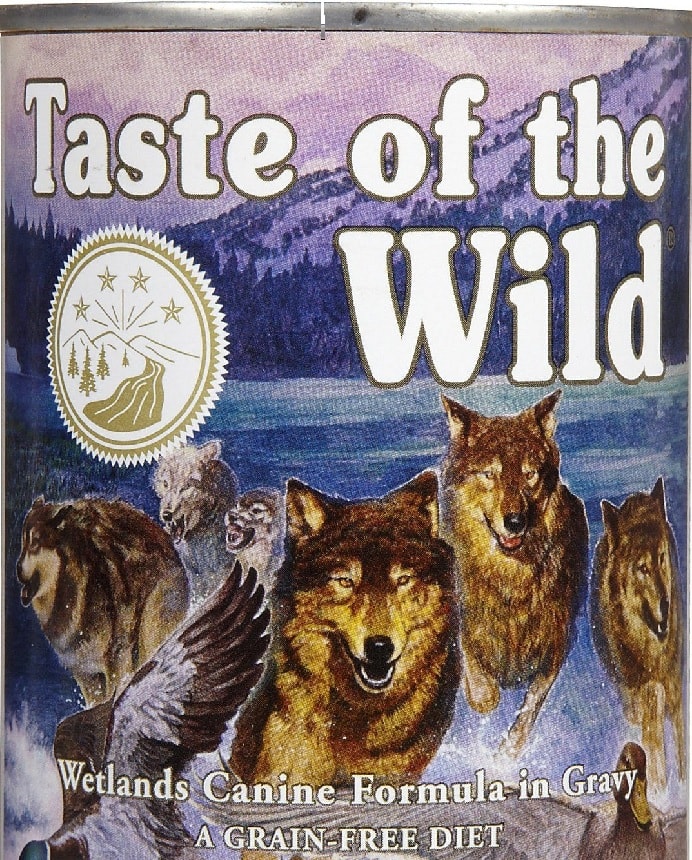 It is the perfect meal for dogs who have already grown hypersensitive to the usual sources like beef and chicken. It is also grain free and some healthier sources of carbs are also included.
Price In Malaysia: For 5lb 57.11 MYR, 14lb: 122.43 MYR, 28lb: 200.00 MYR and For 30lb: 67.99 MYR
2. I and Love and You Naked Essentials Dry Dog Food
The greatest strengths of Naked Essentials is the used of lamb bison and animal protein. Including lamb in the formula helps to avoid the potential causing for allergies.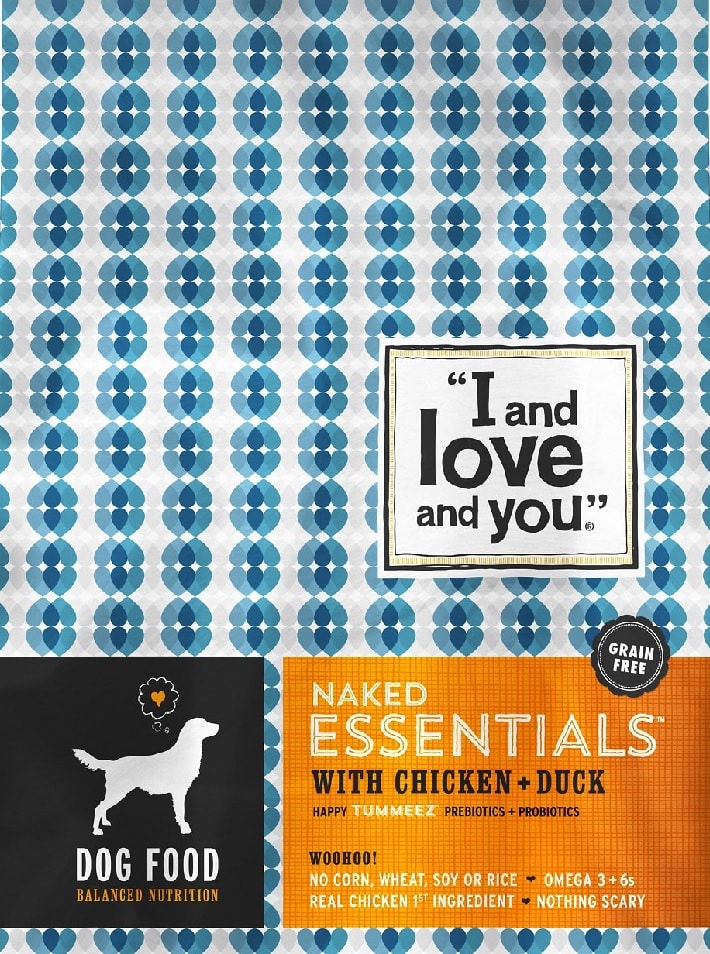 Not only that, Naked Essentials comes in both probiotics and prebiotics which helps to boost the immune system of a canine. Its grain free formulations helps to build on the hypoallergenic potential of protein content. Which automatically makes the product the best among all.
Price In Malaysia: 102.02 MYR
3. Blue Buffalo's Blue Life Protection Formula Adult Dog Dry Food
The Blue Buffalo is the one brand that understands the importance of putting wholesome grains into the mixture. It offers the rich meat-based proteins and fats with antioxidant rich whole grain in the form of brown rice.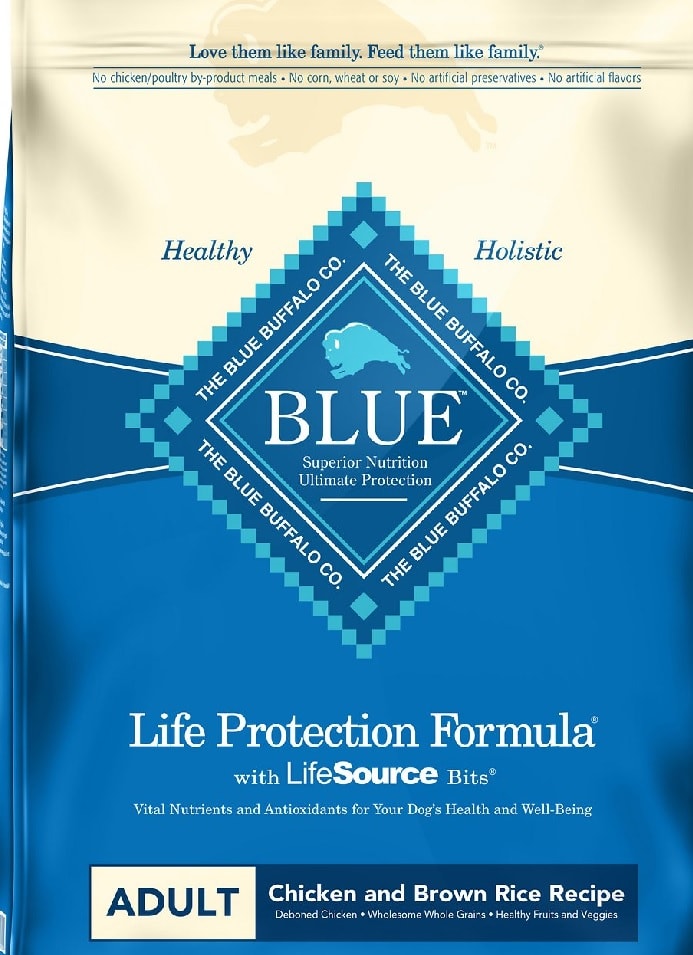 It comes in the variety of protein sources like, lamb, fish and chicken to provide essential nutrients.
Price In Malaysia: 174.77 MYR
4. Purina's Beyond Simply 9 Adult Dry Food
Purina's Beyond Simply 9 food ingredient includes only one animal protein source- chicken. It is the addition to use wholesome grains like oatmeal, rice and barley.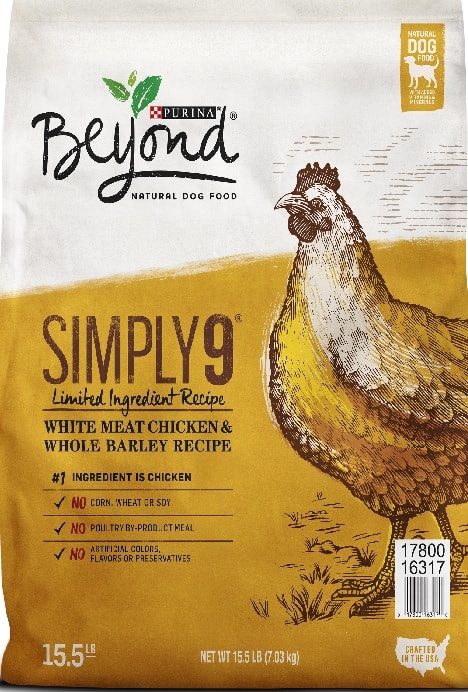 It is an allergenic dog food in itself and cannot be used as an elimination diet. The use of only white meat of chicken underscores the dog food focus on a high protein diet. This food is best suitable for growing dogs as well as elderly dogs who need high amount of proteins and barring problem in the kidneys.
Price In Malaysia: 150.64 MYR
5. Nutro's MAX Natural Adult Dry Dog Food
Nutro's Max Natural Adult Dry Dog Food has the unique formulation that are focused on the use of farm raised chicken as its main animal protein source.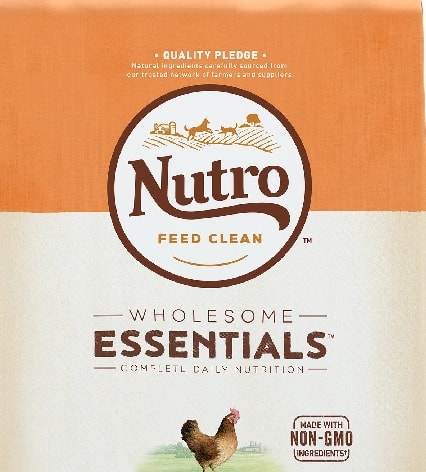 This makes it exceptionally easy to digest food for your four-legged friend.
Price In Malaysia: 91.08 MYR
Some Other Dry Dog Food Brands Along With Their Price In Malaysia
Pruina's One SmartBlend True Instinct Real Salmon and Tuna Formula Dry Dog Food. Price In Malaysia: 138.03 MYR
Rachael Ray Nutrish's Zero Grain Natural Dry Dog Food. Price In Malaysia: 34.62 MYR
Proactive Health Adult Minichunks Dry Dog Food By IAMS. Price In Malaysia: 28.54 MYR
Life Stages Dry Dog Food By Canidae. Price In Malaysia: 265.32 MYR
High Protein Grain-Free Adult Dry Dog Food by BLUE WILDERNESS. Price In Malaysia: 212.29 MYR
Make sure you research everything about the dog food whether it is wet or dry. The Price is helpful if you are raising your Dogs in Malaysia.
Click on Dog Lime for more information about dogs.
Others