Border Collie Diets and Supplements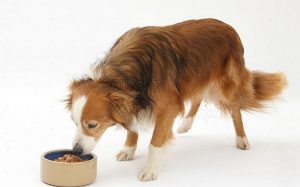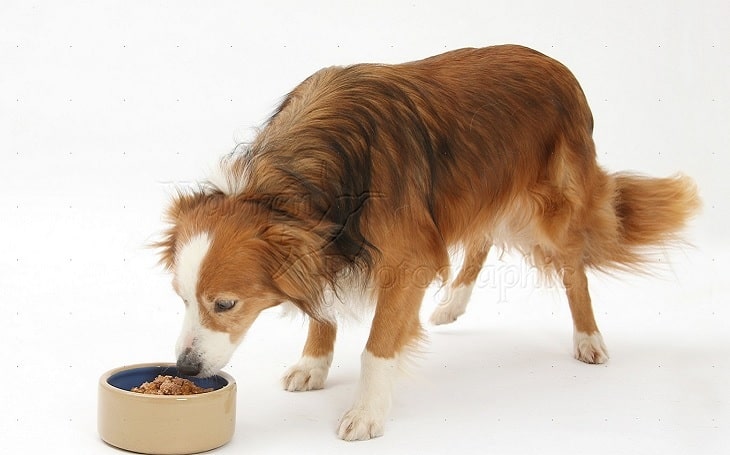 Feeding
Before you add a new furry member in your family, it is always important for you to know what to feed your dog. We know, "What should I feed my dog?" is always the first question that comes in mind of every new owner.
If you are adding a Border Collie in your family, then you should know that they are full of energy and rambunctious breed. It is very important to feed your Border Collie the right amount of diet for the well-being of your dog.
There has been a debate ever since whether to feed your dog raw food or commercially processed diet. However, you need to be very cautious about anything you feed your pet.
How Much Should You Feed Your Border Collie?
Before you decide how much to feed your pet, you should always consider things like, Border Collie's age, size, metabolism, activity, and health issues.
You should feed your Border Collie three meals a day if it's too young. It is very important to feed the puppies at the same time every day. Likewise, you can decrease feeding by two times a day once your pup becomes 6 months old.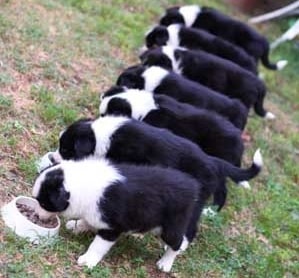 And when your pet becomes an adult, you can feed your Border Collie once in a day. If not so, you can break your dog's meal into two portions and feed them twice so that you won't feel like overfeeding them. It is equally important to provide some treats while training them as foods can motivate them to exercise hard.
Diets of Border Collie
Here are the diets that you should provide your Border Collie so that it grows healthy and strong:
Calorie: For growing Border Collies, 1,400 calories per day will be best since they will be more active. As for adults, an average of 1,000 calories will work for them to thrive. Similarly, for senior Border Collies, 700 calories is enough as they decline in activity and energy.
Protein: Protein is a kind of macro-nutrient that plays an essential role in building muscle mass of your Border Collie. The amino acid present in the proteins helps building blocks of the cells in their body. Make sure to provide 50% protein to your dog on their regular diets and supplements.
Fat: Fat is one of the most important nutrients that your dog needs. Not only it works as a prime source of energy, but it also helps keep the dog's coat silky and shiny. Therefore, it is best to consider providing at least 8% fat in your dog's diet.
Best Dog Food for Border Collie
You wouldn't compromise your dog's health by feeding them cheap and low-quality dog foods. So, it is very necessary to buy high-quality dog foods for them.
Here are some of the dog foods that you can buy for your Border Collie:
American Journey Salmon & Sweet Potato Recipe Grain-Free Dry Dog Food
Merrick Grain-Free Recipe Dry Dog Food
VICTOR Select Grain-Free Yukon River Canine Recipe
Blue Buffalo Wilderness Salmon Recipe Grain-Free Dry Dog Food
CANIDAE All Life Stages Multi-Protein Formula Dry Dog Food
Acana Regionals Grasslands Dry Dog Food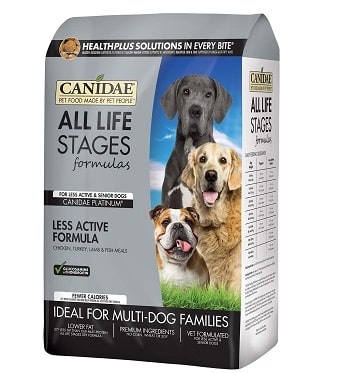 Best Supplements for Border Collie
Supplements are given to dogs if they are having problem observing proper nutrition and protein from their diet. We must warn you to not feed any supplements if your dog is growing well and getting all the nutrition from their diet. Here are some of the best supplements that'll help your Border Collie gain nutrients to grow:
Chondroitin
Turmeric (Curcumin)
MSM (Methylsulfonylmethane)
Glucosamine
Probiotic
Human Food that Border Collie Can Eat and Cannot Eat
As dogs are a part of our family, you might want to feed your Border Collie the foods that you eat. But are you confused what human foods can your dog eat and cannot eat.
Can Eat
Spinach
Bread (plain and white)
Broccoli
Zucchini
Carrot
Squash
Yams
Well-cooked Meat
Green Beans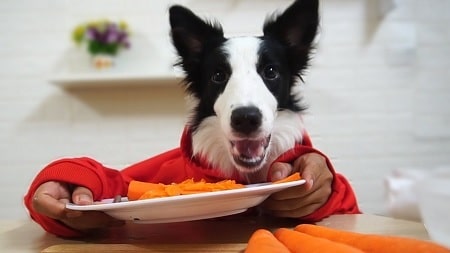 Cannot Eat
Avocado
Mushrooms
Tomato
Onion
Stone Fruits (fruits are safe but the stone in them are poisonous)
Grapes
Walnuts
Chocolates
Why is your Border Collie Not Eating?
Your Border Collie might be suffering from Kidney or Liver problems which causes the dog to eat less or not eat at all.
The adverse effect of drugs i.e. medication can make your dog nauseous. If you've recently vaccinated your furry pal, then it's very obvious for him/her to not eat well. However, it is only temporary and it will start eating properly once the medication gets observed well.
Your dog might be going through some kind of stress or anxiety. It is best to keep them with you all the time and feed them on time.
Upset stomach or diarrhea also causes your Border Collie trouble while eating. Make sure to take your dog to vet in such a case.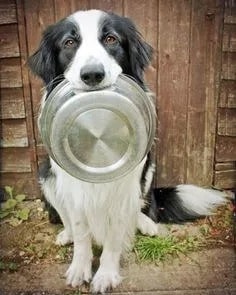 Visit Doglime if you also want to know the diets and supplements of other dog breeds.
Others