Braque de Bourbonnais Behavior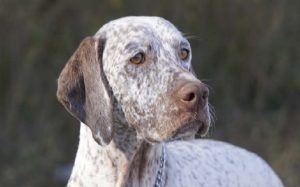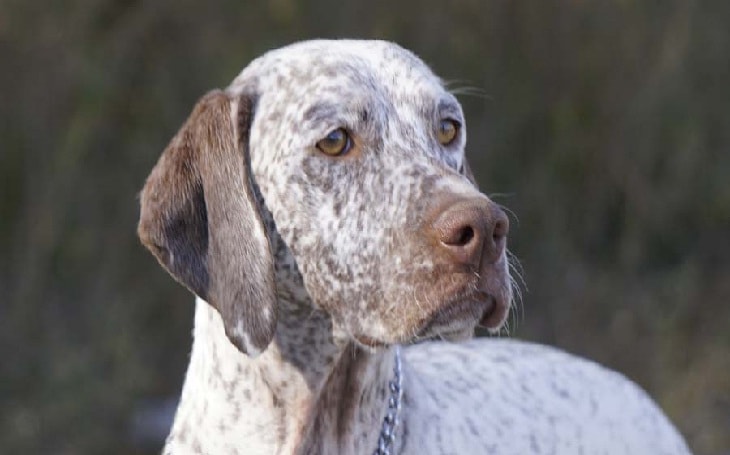 Behavior
Braque de Bourbonnais which is also known as Bourbonnais Pointing Dog and Bourbonnais Pointer. It is an ancient medium-sized gun dog originated in France. They are a powerful gun dog having a rusty, muscular and strong appearance owned by hunters to catch their prey.
The American Kennel Club has not yet recognized Braque de Bourbonnais as of March 2019. However, it has been kept in the Foundation Stock Service group since 2011, which is the first step before fully recognizing the breed.
The coat of Braque de Bourbonnais is short, silky and dense. Whereas the hair on their back is quite long and harsh than the body hair. The coat comes in white color with black, brown and fawn markings.
Their head is round and the nose is color matches the coat color which is either brown, black or tan shades. Braque de Bourbonnais average height is 19-22.5 inches and the average weight is 35-53 pounds.
Temperament of Braque de Bourbonnais
Braque de Bourbonnais' temperament is calm, gentle and affectionate towards his people. They make a great family companion and prefer to be with them most of the time. Therefore, they are not best suited in a kennel and should not be kept isolated. Braque de Bourbonnais does well with other canines too.
Braque make friends easily and they are gentle towards them. However, if another dog is aggressive and not so gentle then Braque de Bourbonnais, they should not be kept together.
Behavior: Braque de Bourbonnais is a dog who loves the company of his people. If he is left alone for a long period of time, them you get to see his destructive behavior. He will also face separation anxiety and do not do well if isolated. So, if you are leaving for some days, keep someone with him as a company.
Activity Requirements: Braque de Bourbonnais is an active and energetic hunting dog that needs regular exercise to keep his body and mind fit. If you are living in an apartment, take him for a walk or to play dog games regularly. A house with a big space is great as you can leave him off leash so he can exercise on his own. However, the area should be well fenced to prevent his from chasing small animals.
Braque de Bourbonnais Personality
Braque de Bourbonnais has a sweet and also tenacious personality. Their personality varies from the place. If they are at hunting, they are a dog who is not willing to give up. It is very much devoted to work with a head high inhaling the air for scent. However, at home, they are very affectionate, gentle, calm and is very loyal to his people. It thrives for people's company and is eager to please them.
Training: Training Braque de Bourbonnais is not particularly tough if they are trained with consistency and firmness. They are intelligent and obedient. Braque de Bourbonnais wants a confident leader who can provide him with a challenging task and instruct him well. Apply positive methods of training and include a lot of tricks to keep them entertained and keep their mind sharp.
Is Braque de Bourbonnais Child-Friendly?
Braque de Bourbonnais is very friendly towards children. They are very tolerant of children and love their company. However, younger children are not best suited for them as they can play rough. Braque de Bourbonnais needs gentle hands, so children should be taught to approach dogs. Their together time should be supervised properly.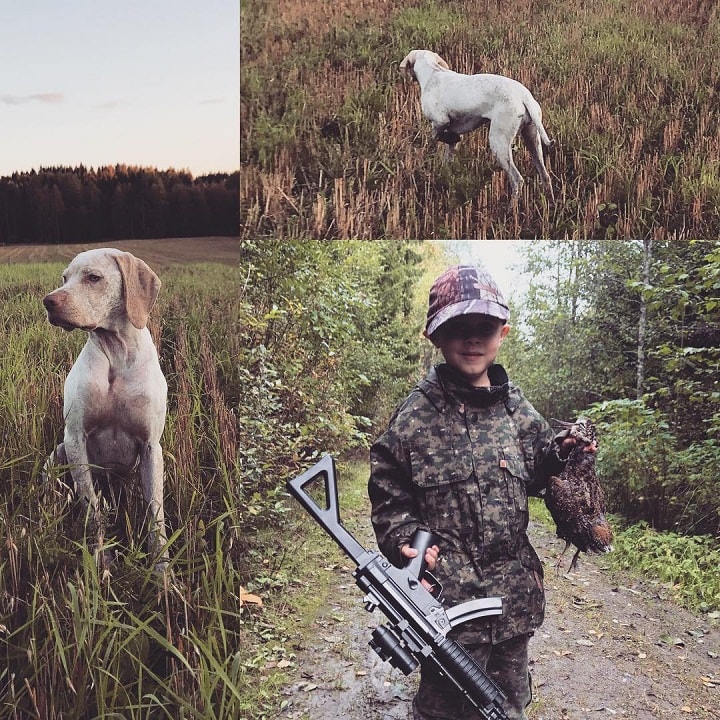 What Makes Braque de Bourbonnais Aggressive?
Braque de Bourbonnais is generally a friendly, gentle and loving dog. They are not really an aggressive dog. However, they might show some aggression depending on behavior like teasing, forcing them and being harsh on them. Other than that, they are not known as an aggressive dogs.
How do Braque de Bourbonnais Behaves Around Strangers?
Braque de Bourbonnais gets well with unknown people and are very friendly towards them. However, they embrace every strangers and cannot even distinguish from a bad person. So, he should be socialized at an early age and trained to know the strangers around him.
Visit Doglime for more information about dog breeds personality and temperament.

Others