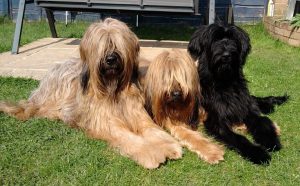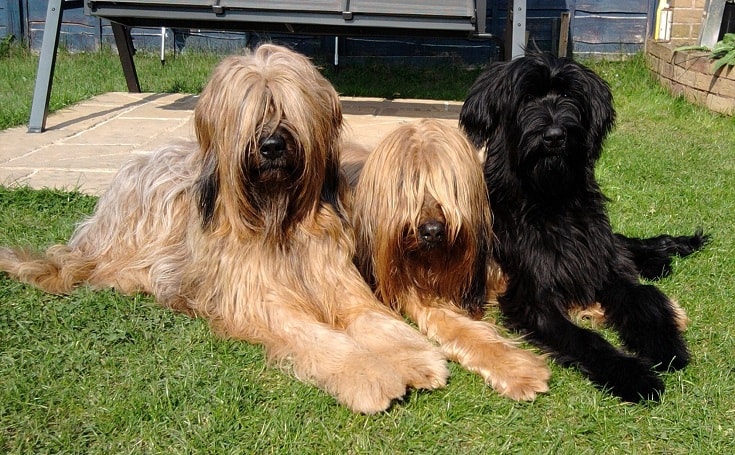 Behavior
Briards are herder breed known for a wavy coat of either gray, tawny, or black. These dogs are known as a luxurious breed and are a large dog with a large head and long erect ears.
Briards are excellent herding dogs and will protect their family and territory just as they used to protect its flocks. These dogs are often called, "a heart wrapped in fur" because of its devotion and affectionate personality.
Personality and Temperament of Briard
Briards are usually very active dogs and these breeds are independent in nature. They are highly intelligent and need activities to keep them occupied to prevent destructive behavior such as chewing and digging. They need to be kept in a large fenced-in backyard to prevent them from roaming.
Although they are independent dogs, they tend to develop separation anxiety when left alone. They love spending time with their family and thrive on human counterparts.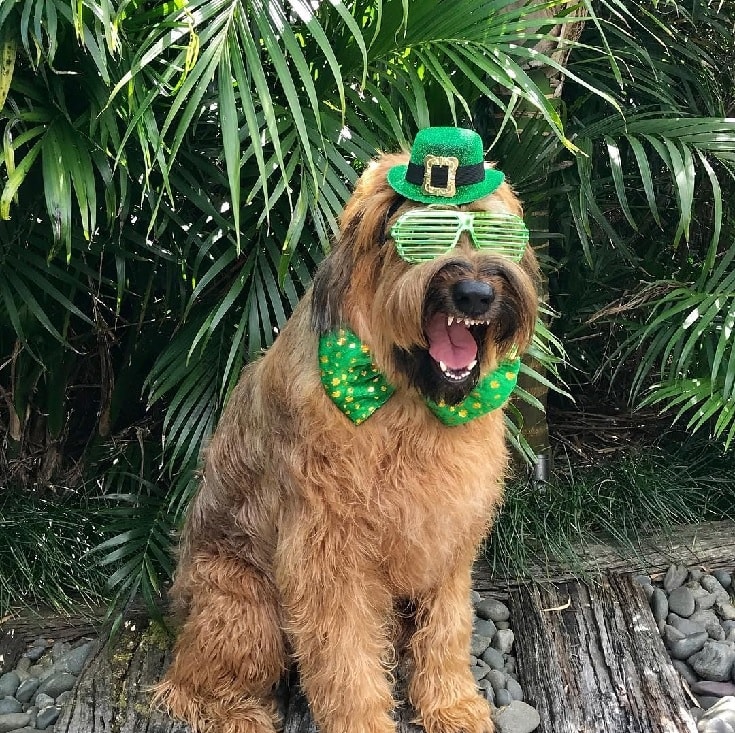 The Briard is a brave, loyal, and intelligent companion and they love being with their family and are very protective of them. They might get timid and shy if not socialized properly. They will get destructive if not exercised and with the herding instincts they are quite wary of strangers.
While Briard is excellent with family, they might get aggressive with other animals. They are great to watchdogs and will make your neighbor stop by and say hello.
Are Briard Child-Friendly?
Yes, these dogs are child-friendly but it depends upon how you raise your pet with your child. They are smart and love playing with kids. They love spending time and running along with kids. They also prefer going on walks with kids.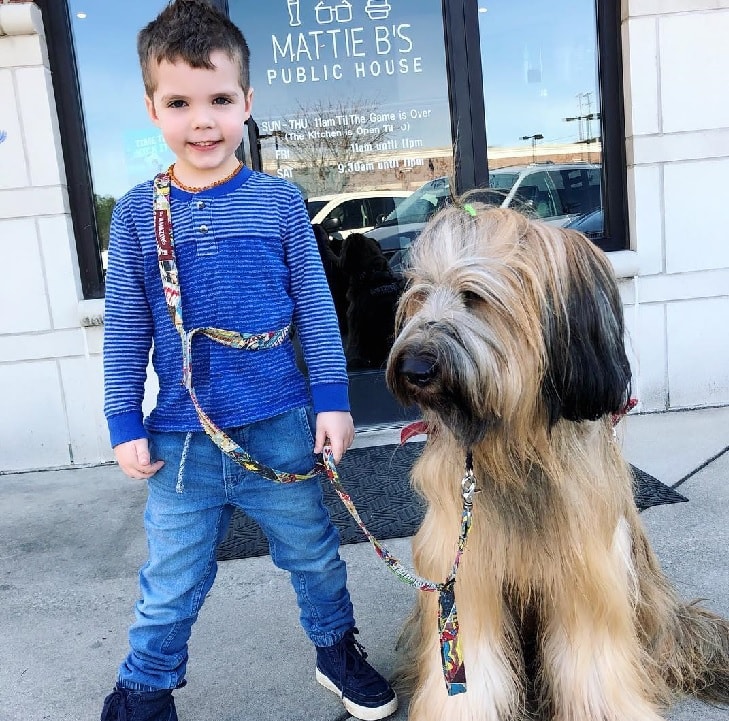 This breed is always ready to play with your kids, and are never tired engaging in new games and tricks. However, you will need to supervise you child while playing. They might become rough players and may harm your children accidentally.
Are Briard A Family Dog?
Yes, Briards are family dogs which are very protective and affectionate towards their family. They love their family and will protect them to the fullest. Not only protectors, they are also lovely and affectionate pooches you can ever have as a companion.
They are best suited for homes who can give them enough time to exercise and training. They are easy to train dogs and will thrive during training sessions. Briard have strong desire to please their masters. They will do anything which will make their owner happy.
To conclude, Briards are a perfect family companion. However, you should remember the temperament and personality depends on the raising and how you will treat them.
Visit Doglime For More dog breed Information and their behavior.
Others