Brussels Griffon Training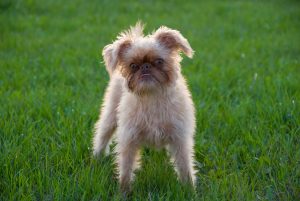 Training
Brussels Griffon is a small breed with a sensitive and reserved nature. These breeds should be socialized and should be trained from an early age.
It's often hard to choose between the training methods. However, here are some easy training methods as well as techniques suitable for Brussels Griffon.
When and Where To Start The Training?
The best time to start the training session for Brussels Griffon is when they reach the age of eight weeks old. By this time they will be mature enough to understand the commands.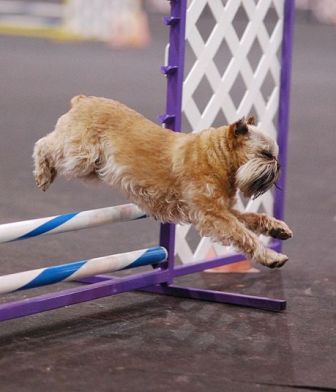 As they say, home is our first school, for Brussels Griffon they should be taught some basic commands at home before sending to puppy training classes. In addition, you can use your space around your house to train your Brussels.
How To Define Task To Brussels Griffon?
While training your Brussels Griffon, always use verbal commands followed with hand gestures. It will help them to understand the task you give them.
After they complete any task, reward them with their favorite toys or you can also use small portion of treats. Do not punish them or use harsh voice, always have patience while training your pooch.
Training Methods
Positive Reinforcement
Positive reinforcement training is one of the most successful training method of all time. This method encourages to show positive behavior towards your dog.
Use praises and motivation for best results. By praising them for completing their task will make them happy as well as curious for completing another task. In addition, use treats or toys to reward them on succession of the session.
Clicker Training For Brussels Griffon
Clicker training is same method as positive reinforcement. Instead of treats and toys, you'd be using a device which makes a sound 'click' which will be used after the completion of the task.
While using clicker device in the training session, you should teach them that the 'click' means reward. This training works same as the training method if done properly.
Rival Based Training Method
Rival based training method means you will make your Brussels Griffon insecure by keeping another competition during the training session.
In this training, the trainer will give a task to the owner and will praise them for completing the task. Likewise, if they do not do it right, they will not get any praises. Therefore, looking at this, your Brussels Griffon will start feeling insecure and will be more focused to get it done.
Training Strategies To Apply While Training Brussels Griffon
Setting a Routine : Training session works if they are conducted regularly on the same time. Starting the training period everyday at the same time will help the Brussels Griffon to get habituated about their session. In addition, they will not feel lazy about their daily routine.
Never Punish Your Dog : Punishing your dog is never a solution. While training if you punish or behave rude with them for not doing the task then it will simply demotivate their spirit. Instead, give them some time to relax and start over.
Wait and Repeat : Brussels Griffon might not always feel like training or pick up their commands easily. However, in this case, always wait and repeat the command over and over again unless they thrive the task.
All in all, training is not an easy process. It requires a lot of patience and confidence to train a dog. Hope you find this training methods easy and also apply the techniques for easy training.
Visit Doglime for more dog training methods and strategies.
Others