Affenpinscher Terrier Diets and Supplements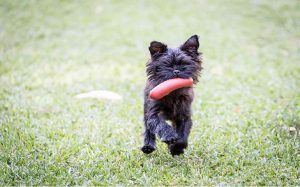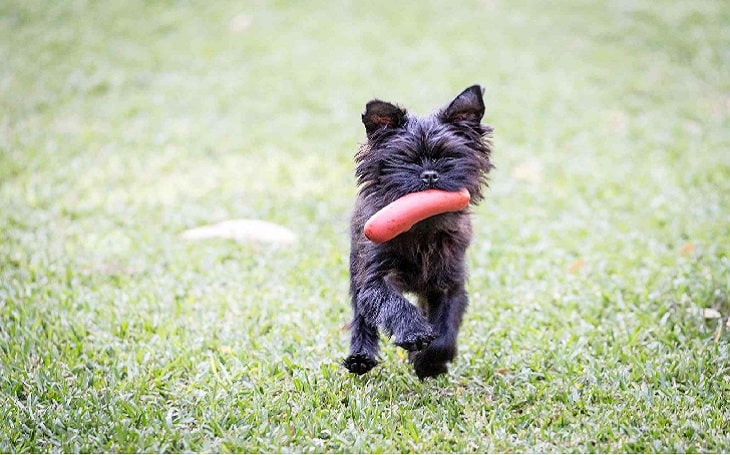 Feeding
The Affenpinscher Terrier, which is also nicknamed as a "Monkey dog" is a small-sized dog falls in a terrier group. The Affenpinscher Terrier does best with both commercially manufactured or home-prepared food but need a veterinarian's supervision and approval.
While giving commercially manufactured food, one should always buy high-quality dog food as you cannot compromise when it comes to the health of your dog. Always buy the best product by checking the ingredient in it as your dog might be allergic to a certain ingredient.
Every dog owner knows that he/she should provide their dog with the best quality of food. However, not everyone knows about diets, supplements, amounts, and methods of feeding. So, today in the article, I am covering some of the methods and things to know while feeding your Affenpinscher Terrier.
Diets and Nutrition required for Affenpinscher Terrier
A healthy diet is important for your Affenpinscher Terrier and any other dog breeds. Here are some essential nutrients that are required for your Affenpinscher Terrier for a healthy and happy life:
Water: Water is the most essential of all the required nutrient which should be covering 60-70% of your dog's body. Provide them with fresh water. Canned dog food is also the main source of water intake as it contains about 78% of water where dry food only contains 10%. The reduction of water from your dog's body can result in serious illness and even death. So, always keep your lovely pet hydrated.
Proteins: Protein is the main factor for building of cells, organs, hormones, and antibodies which helps in reproduction, growth, and repairs. As dogs are a carnivore, their basic needs are meat and also the source of protein. However, Affenpinscher Terrier can get all the required protein from vegetables, cereals, and soy besides meat too.
Fats: Fat is one of the important and necessary nutrients for your Affenpinscher Terrier as it contributes to hormones production, insulation, and protection for internal organs. Lack of fat in the body can cause a growth problem and skin problems.
Vitamins: It is necessary to provide your dog with a tiny amount of vitamins as it plays a role in normal metabolic functioning. Excessive feeding of a vitamin is also not good as it will lead to joints pain, dry skin, kidney failure and many more. So, a proper amount of vitamin intake is good for your dog.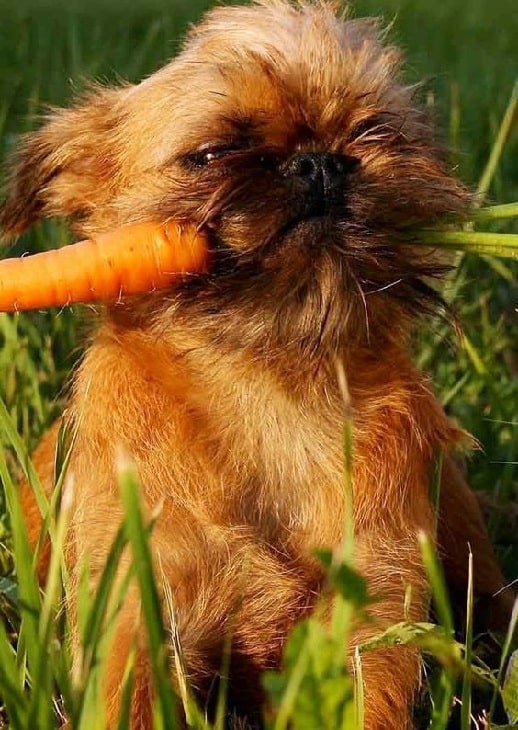 How Much Should Your Affenpinscher Terrier Eat?
The amount of food that you feed your Affenpinscher should be based on their size and their activity level. Affenpinscher puppy should only be fed once a day as they get their food from their mother milk. Some even prefer to provide two times a day, which is not bad if given in little amount. An Affenpinscher Terrier puppy is a small breed so they should be given a 1/2-1-1/2 cups on their 2-6 months age. Overfeeding can lead to obesity that will only affect the health of your puppy.
An adult Affenpinscher should be provided with around 2 cups and should be fed two times a day with some treats in between. Provide them with the best quality of food and do not overfeed them. Once your dog faces obesity, it will invite many other health problems like hip dysplasia, joints pain, diabetes and many more. So always feed your dog in the right portion.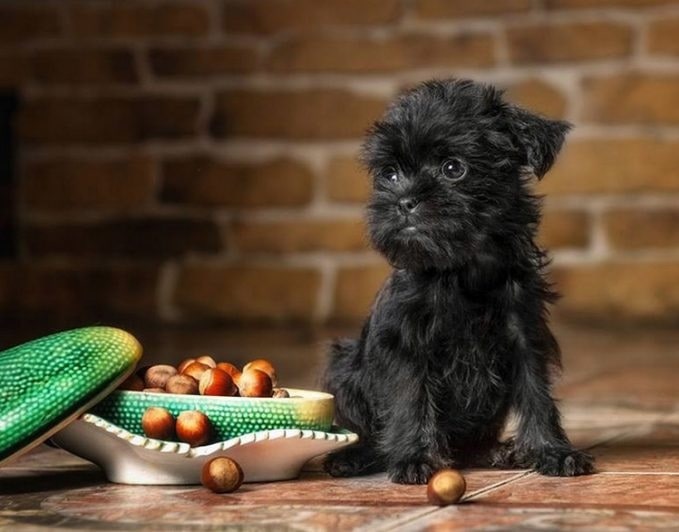 Best Dog Food For Your Affenpinscher Terrier
There are two types of commercial dog food for your Affenpinscher Terrier and that is puppy dog food and adult dog food. While buying puppy food, one should keep in mind about the amount of protein in the food as it is the main source for puppy growth development. The puppy should not be fed adult dog food as it will do permanent damage on the puppy body and same is with the adult dog.
Here is the list of both canned and dry food for your Affenpinscher Terrier puppy.
Orijen– Puppy dry dog food
Nutro– Premium Loaf Grain Free Tender Lamb & Potato Puppy Canned Food
Primal– Chicken Formula Nuggets Grain-Free Raw Freeze-Dried Dog Food
The list of both canned and dry food for your adult Affenpinscher Terrier is listed below.
Natural Balance– Limited Ingredient Diets Potato and Duck Dry Dog Food
Nutri Source– Adult chicken and rice canned dog food
Hill's Prescription Diet– Canine Digestive Care with Turkey Canned Dog Food
Best Supplements for Affenpinscher Terrier
Supplements should only be given to your Affenpinscher Terrier if it is not getting its balanced diet. Supplements can be dangerous even if it is given when your dog is getting all the nutrition from dog food. So only feed them supplements if they are not getting a balanced diet and if they recovering from some sickness, if they are pregnant or if they are having a growth problem.
Here are the few best supplements your Affenpinscher Terrier can need.
Glucosamine– It treats arthritis in dogs and also relieve joints problems and improve mobility in older dogs.
Antioxidants- It is best for older dogs that are having memory loss problems and having cognitive dysfunction.
Fish Oil – It contains omega-3 which helps to improve coat quality and healthier skin.
Probiotics– It treats diarrhea and other digestive problems
Food to provide and avoid to Affenpinscher Terrier
Affenpinscher Terrier should be provided with kibbles as it is dry food and helps a lot for a dental problem. It will make the gum strong and also the chances of tooth decay decreases. They can also have some of the human foods like bread, shrimps, popcorn, cheese and many more but in a limited amount. This human food should be made in a simple way with not much salt and other ingredients that your dog is allergic to.
The Affenpinscher Terrier should avoid almonds, chocolates, cinnamon, garlic, and ice cream. This is the toxic food that harms your dog's health more rapidly than the other food. Other human food can be taken in a limited amount, but these food are a big no. They are poisonous food for dogs and you surely do not want to take a risk on your dog's life. So, avoid these foods and if your dog has taken it accidentally, take him/her to a vet for immediate treatment.
Visit Doglime for more information about dog breeds feeding methods.
Others