Basenji Dog Diets and Supplements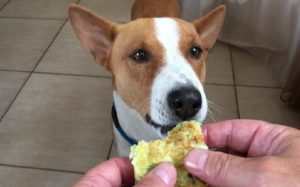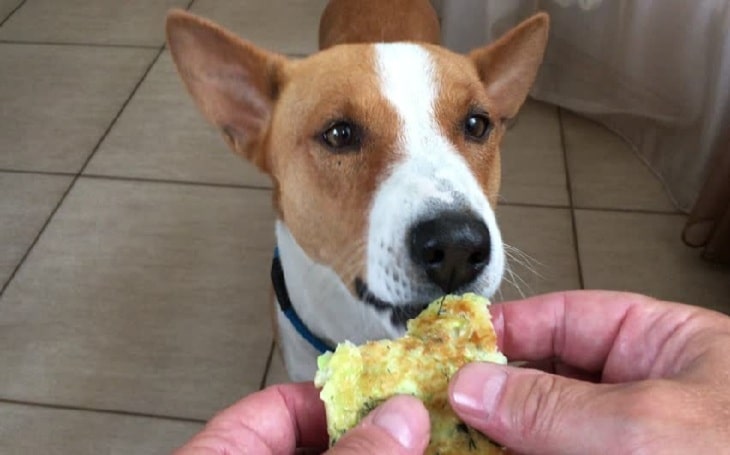 Feeding
Basenji is a medium-sized dog that is originated in Congo as a hunting dog. As it is a hound, the feeding a properly balanced diet does great for its well being. They need an adequate amount of nutrition for a healthy life and schedule feeding should be done in order to avoid overfeeding and making them fat.
In this article, I will cover up the proper feeding methods and balanced diets for your Basenji.
Diets and Nutrition Required for Basenji
The following diets and nutrients is a fundamental key to your Basenji nutrition. A balanced diet contributes to a healthy life and growth of your dog.
Protein: Protein is very important in your Basenji diets as it is a basic building block for tissue, cells, organs, hormones, antibodies, and enzymes. It is also essential for maintaining, repairing, growth, and reproduction. Provide them protein with the combination of both meat and vegetables. They need 30% of the protein in their diet.
Fat: Fat is an important source of energy in your dog's diets. It provides twice the energy that they get from protein and carbohydrate. Although too much o fat is not healthy for your dog, so only provide them with 5% of fats on their diet.
Carbohydrate: It is also another source of energy that your dog needs in its diet. The carbohydrate that is in the form of whole-grain supply iron, mineral, and fiber.
Vitamine: For normal metabolic functioning in your dog, some amounts are necessary for their diets. There are vitamin supplements in the market. But if you are giving your dog a complete balanced diet, supplements are not necessary unless a vet recommended due to deficiency of the certain vitamin.
Minerals: Minerals are very important for growth, strong bones, teeth, and maintaining fluid balance.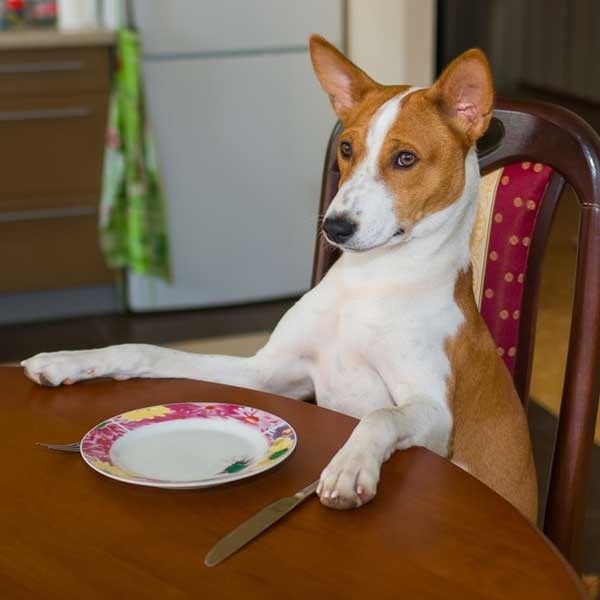 How Much Should You Feed Your Basenji?
Feeding Basenji should be in the appropriate amount as they need to maintain their lean body and fat body is considered to be unhealthy. The feeding amount for a puppy and an adult is different.
Feeding a Puppy Basenji: Puppy is in the stage of growth so they need more nutritious food to help their overall development. For some weeks, they depend on mother's milk and feeding anything other food than mother's milk is not at all recommended. At the age of 8-12 weeks, feed them 3-4 bowls a day. A 6 months puppy should be fed 3 meals every day and from 6 months to 1 year, 2 meals a day.
Feeding an Adult Basenji: By the age of 6 months, you should reduce the meal per day for your Basenji. After 1 year, feed them 2 times a day in the same routine regularly so they adopt the schedule.
Do not feed them from your plate as it will lead to begging habit. Also, while training them, treats should be limited and should not be given too much.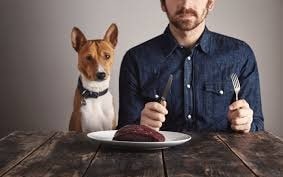 Best Dog Food For Basenji
While feeding a commercially manufactured dog food to your dog, choose the best quality available in the market. you do not want to careless in the food for your lovely pooch.
Dry and Wet Puppy Food
Blue Buffalo Wilderness High Protein Grain Free, Natural Puppy Dry Dog Food
Cesar Canine Cuisine Wet Dog Food Variety Pack, 3.5 Ounce Canned Trays with Healthy, Meaty Foods for Your Pet
Royal Canin Junior Wet Dog Food
Dry and Wet Adult Food
Blue Buffalo Wilderness High Protein Grain Free, Natural Adult Dry Dog Food
Blue Buffalo Wilderness High Protein Grain Free, Natural Adult Wet Dog Food, Turkey & Chicken Grill
Black Gold Explorer Original Performance Formula
Best Supplements For Basenji
Supplements should only be provided to dogs when they have some nutrition deficiency on the body. If your dog is getting a complete balanced diet, supplements are not at all necessary. Only provide them if the vet recommends some supplements due to deficiency of particular nutrition.
Some of the best supplements for your Basenji are:
Omega-3 and Omega-6 Fatty Acid.
Multivitamins
Probiotics
Glucosamine
Digestive Enzymes
Food to Provide and Avoid Giving Basenji
The following foods are good and toxic for your dog.
Healthy Food
Broccoli
Meat
Salmon
Popcorn
Apples
Eggs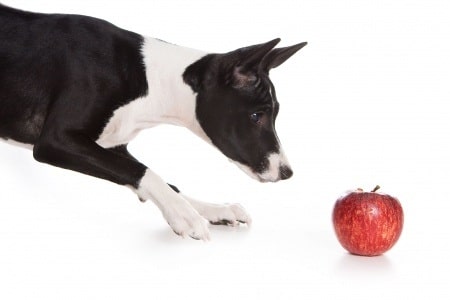 Toxic Food
Grapes or raisins
Chocolates
Yeast Dough
Salty food
Onions
Garlic
Why is Your Basenji Not Eating?
Sometime you will see that your Basenji is not eating as it does regularly. There might be various reason for them to avoid eating.
Environmental changes
Change in the schedule of feeding
Dental Problem
Recent vaccination
Pickiness or behavioral problem
Other pets might be eating its food
Visit Doglime for more dog breeds information and their feeding methods.
Others