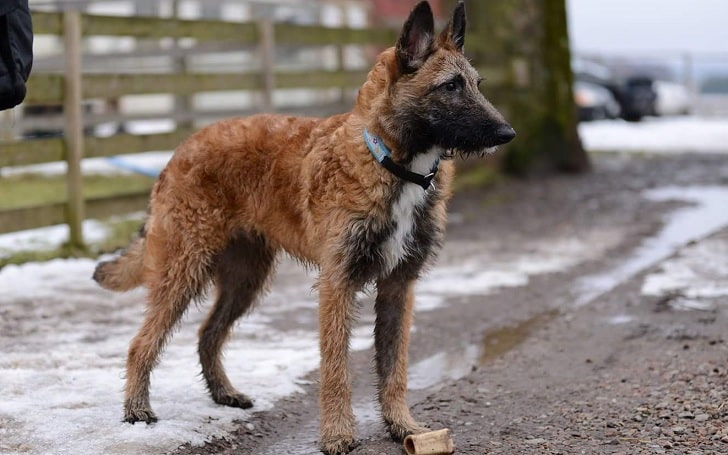 Feeding
Belgian Laekenois is a medium-sized dog breed that was bred for herding and guarding livestock. It is a very energetic, hardworking, and protective temperament dog which is a native of Belgium.
A proper nutritional diet is always good for the healthy and happy living of any dog. So, here is the article about the diets and supplements, feeding methods for Belgian Laekenois.
Diets
The Belgian Laekenois needs balanced nutrition on their diet for their healthy life.
Protein: Belgian Laekenois needs protein for building the blocks of the cell. They get protein from meat, fish, eggs, and other food. Their diets should contain about 23% of protein.
Fat: The main source of energy that Belgian Laekenois gets is from fat on its diet. In fact, it is the only nutrient that provides most of the energy for your dog.
Vitamin: There should be some portion of vitamins in your dog's diet. They need vitamins for the proper metabolic functioning of the body. Therefore, include 2% to 3% of vitamins in their regular diet.
How Much to Feed Belgian Laekenois?
Feeding Belgian Laekenois depends on the activity they perform, their age, and their size. A puppy should have four meals a day in a small portion. As the are in the process of growing and developing, they need healthy and quality dog food. As they grow older, reduce their meal size and you can feed them three meals a day.
When Belgian Laekenois is fully grown, you should reduce its meal to two times a day. It is the time for their vigorous training, so the treats you provide in between will be enough for them which is why 2 meals a day will do.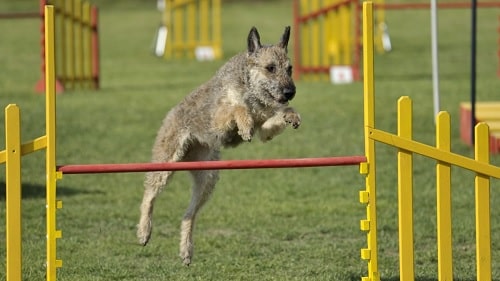 Dog Food for Belgian Laekenois
Whether you buy your Belgian Laekenois commercially manufactured dog food or feed them homemade food, it should always be of high quality. Here we are talking about manufactured dog food and the list of some of the best dog food for Belgian Laekenois is given in the list.
Blue Buffalo Adult Life Protection Chicken And Brown Rice Recipe
NomNomNow Tasty Turkey Fare
Solid Gold Fit And Fabulous Chicken, Sweet Potato, And Green Bean Weight Control Recipe
Honest Kitchen Whole Grain Beef Recipe
Best Supplements for Belgian Laekenois
Supplements are very important for Belgian Laekenois when it is not getting a complete nutritional food on the diet. It works as an alternative for lacking nutrition. If they are getting a complete balanced diet, the extra supplements will only cause problems for their health.
The following is the list of supplements that your Belgian Laekenois might need.
Glucosamine
Lysine
Milk Thistle
Multivitamins
Omega-3 and 6 Fatty Acids
Antioxidants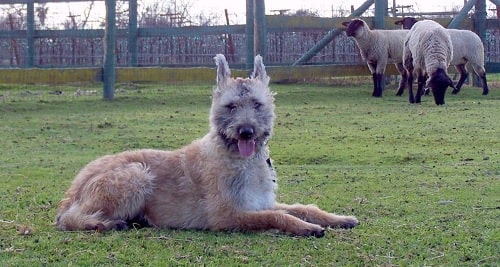 Human Food that Belgian Laekenois Can Eat and Cannot Eat
You can give your dog some portion of the food from your plate. They can eat a little amount from your plate which will not do any harm to them but too much can be bad for their health. However, not all human food is good for them and some are extremely toxic for them with can lead to serious health problems even with the small portion.
Here is the list of human food that your Belgian Laekenois can have and should avoid completely.
Can Eat
Salmon
Eggs
Meat
Fish
Carrots
Apples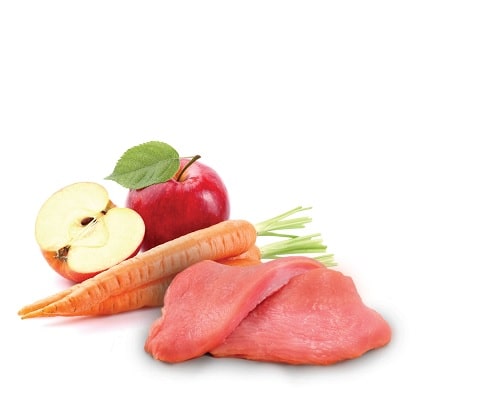 Cannot Eat
Grapes and Raisins
Onion
Garlic
Chocolates
Salty Snacks
Nuts
Avocado
Why is Belgian Laekenois Not Eating?
Belgian Laekenois might be having a dental problem which is making it painful to eat. Check their gum and if it is bleeding or swollen, take your dog to a vet.
Your dog might not be eating due to its upset stomach. It is not a big problem and will get better after some time. However, if it continues for some days, it is better to take your dog t a vet.
Visit Doglime for more dog breeds information and their feedings.
Others