Chinese Crested Dog Diets and Supplements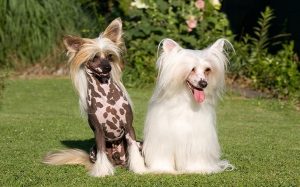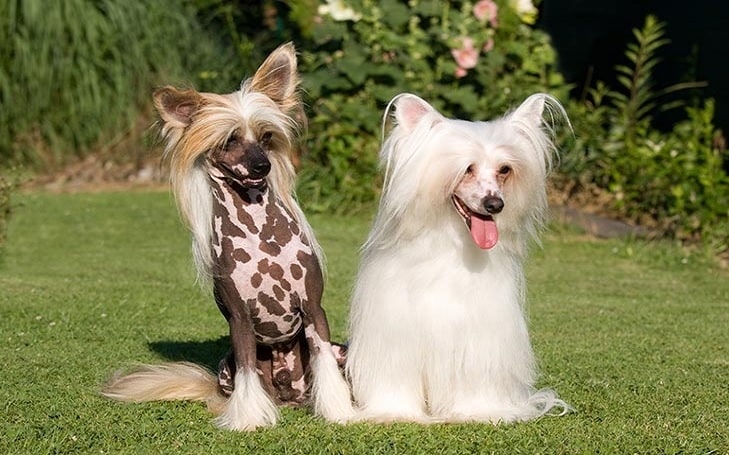 Feeding
The Chinese Crested is an excellent companion for someone looking a dog that is good with kids, is fun, and gentle. If you are thinking of owing this dog or already own one, you are here because you want to know how to take care of its diets.
In this article, you will learn everything about Chinese Crested feeding, diets, supplements, and more. Since it is a small-sized dog breed, a large-breed diet is not needed.
Diets of Chinese Crested
A complete, nutritional diet is very important for your Chinese Crested. Always look for the ingredient and nutrition content inside the packet according to the age of your dog.
Protein: Protein is the main building block of cells and the puppy needs it to develop the muscles. While growing the Chinese Crested puppies need more protein than an adult. The puppy needs 25-29 percent of protein and an adult needs 18-25 percent of protein on their diet.
Fat: You Chinese Crested puppy gets fat from fish, oil, and other meat and vegetables. Fat provides them with the energy they need and also keeps their coat and skin smooth and shiny. There should be 5%-8% of fat on their daily diet.
Water: Water is the most essential nutrient for your dog. You pup body is made up of 50% of water, so they needs to be hydrated throughout the day. Keep a bowl of water by their side so they can have an easy access anytime they needs it.
How Much to Feed Chinese Crested?
The feeding amount of the Chinese Crested depends on their age and activity level. When it is still a puppy which is at the age of 8-12 weeks, it needs four meals a day for proper development of the body. A 3-6 months old puppy needs 3 cups of meal a day. Give them a small meal from time to time ut do not overfeed them. It might lead to obesity and different health problems.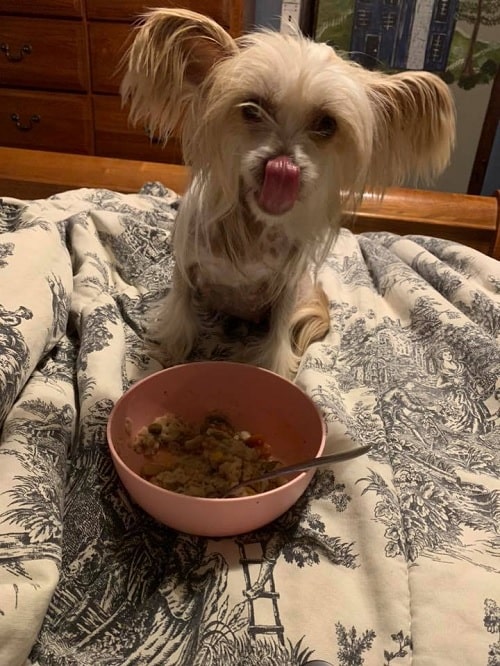 For an adult Chinese Crested, 1-2 meals a day is all they need. Provide them with high-quality dog food for their good health. Do not give them too much treat unless you are training them then a few pieces of treats aren't bad for their motivation.
Dog Food for Chinese Crested
While feeding your dog food, always look for the quality, ingredients, and nutrition contained inside the packet. Since your Chinese Crested is a small-sized dog breed, go for the food that is specially made for small dog breeds.
Here are the list of dog food brand you can choose from to feed your pooch.
Wellness Complete Health Small Breed Adult Dog Food.
Nutro Wholesome Essentials Small Breed Adult Chicken.
Blue Buffalo Life Protection Small Breed Adult.
Diamond Naturals Small Breed Chicken and Rice.
Best Supplements for Chinese Crested
Supplements should be given to dogs only when they are not getting the required nutrition from their daily diet. However, if it is getting a balanced diet, supplements are not recommended. Below is the list of common supplements that you can provide your Chinese Crested
Glucosamine
Vitamins
Fish Oil
Antioxidant
Human Food Chinese Crested Can and Cannot Eat
Your Chinese Crested can have few pieces of food from your plate as a treat or because he is asking. Although dogs can eat human food in a limited amount, some food that does no harm to us can be fatal to the dogs. So, here are the list of food that we eat that are good and harmful for your pooch
Can Eat
Bread
Watermelon
Meat
Popcorn
Cannot Eat
Chocolate
Onion
Garlic
Alcohol
Caffeine
Grapes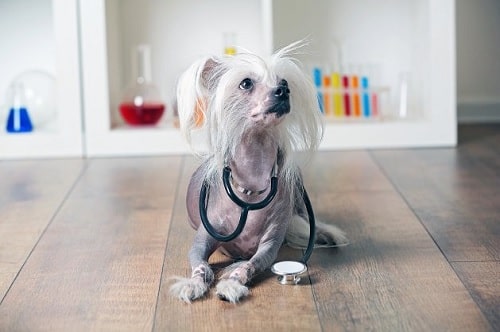 Why is Chinese Crested Not Eating?
Sometimes your dog's stomach gets upset due to something bad it has eaten or due to a digestive problem which is why it is not eating properly. In case of digestive problems, your dog eats some grass which helps in digestion. If your dog still does not get better, take it to a vet.
The other reason that your Chinese Crested is not eating might be due to the change in the feeding routine. If you suddenly change its meal time, your dog gets confused and might loose apitite. Therefore always provide them meal on the same time of the day.
If there is other pet in the house, it might also be another reason for your dog not eating properly. Sometime pet growl and show aggression if they are fed from the same plate. It could be the fear which is why your pooch is not eating. Provide them with their meal in different bowl and far from each other.
Visit Doglime for more dog breed information and their diets.
Others