Japanese Spitz Dog Breed Information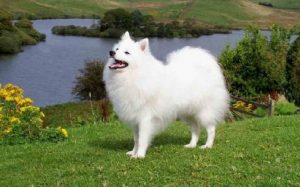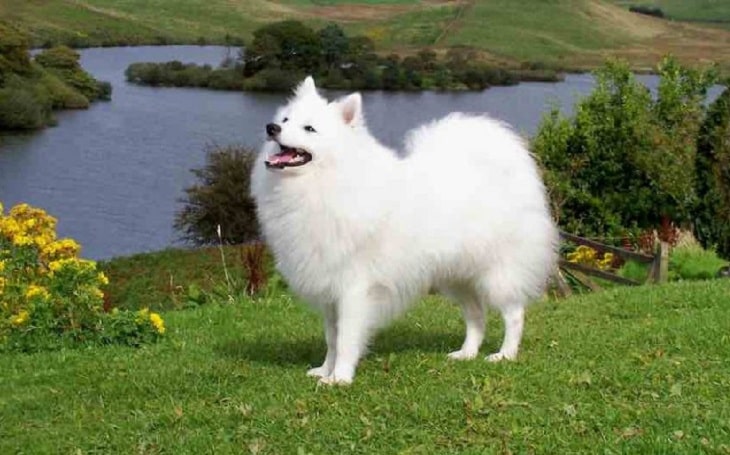 Breeds
| | |
| --- | --- |
| Country of Origin | |
| Nicknames and Other Names | |
| Scientific Name | |
| Breed Type | |
| Group | |
| Bred For | |
| Size | |
| Recognized By | |
| Life Span | |
| Ideal Weight | |
| Ideal Height | |
| Fur Type | |
| Common Colors | |
| Markings | |
| Availability | |
| Achievements | |
| Suitable for Apartments | |
| Used in World War | |
| Most Similar To | |
The Japanese Spitz is a small-sized dog breed that makes a great companion dog. It has a very similar appearance to the American Eskimo and also looks a smaller version of the Samoyed.
It has its own unique appearance with a strong, compact frame that is covered with a thick, white coat. They have a deep chest, short muzzle, and a thick ruff around the neck.
Japanese Spitz is suited for a novice owner as well but they need to be an active dog owner. Although they are suitable for apartment life too, they also need lots of outdoor activities. Only an owner who can invest their time with their dog and are involved in outdoor physical activities should own a Japanese Spitz.
Origin and History
Japanese Spitz was originated in Japan, Tokyo. The full history is unknown due to the wasted of the records after World War II. However, they are believed to be descended from the Samoyed, American Eskimo, and the White German Shepherd.
It was first recognized bt the Japan Kennel Club then the Japanese Spitz was exported to Sweden, England, and slowly all around the world.
The United Kennel Club has recognized this breed under the group of the Northern Breeds. The American Kennel Club has kept this breed in the Foundation Stock Service since April 2019.
Temperament, Behavior, Personality
Temperament: The temperament of the Japanese Spitz is playful, funny, happy, and active. They are a small, energetic dog breed that is very playful and funny making a great family companion. They will not let you get bored and entertain you with their silly acts.
Behavior: Japanese Spitz thrives on the love and attention of its family. They need to be with their people most of the time as the are a very sociable dog that enjoys human company. So, do not leave them alone for a long period of time as they can get depressed.
Personality: The personality of the Japanese Spitz is loyal, smart, playful. They are very devoted to their family and a bond strongly with each member of the family. They are loving, smart, and spirited dogs which makes them an excellent choice for a family.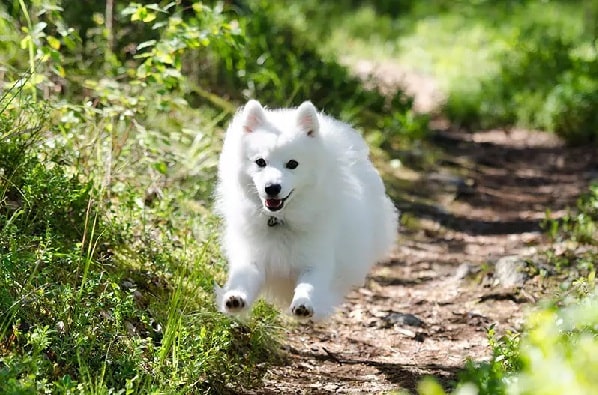 Trainability
Japanese Spitz is a very intelligent dog breed that is easy to train for an experienced dog owner. They are quick at learning new instructions and commands. They need a consistent leader and respond well to a positive method of training. Reward them with treats and lots of vocal praises as a source of motivation.
Is Japanese Spitz Child-Friendly?
Japanese Spitz is very friendly and playful with children. Therefore, they do great in a family with kids due to their loving and playful nature. They adore children and love to spend time with them playing. Although elderly supervision is always necessary whenever they both are interacting as to avoid any kind of harsh behavior from either party.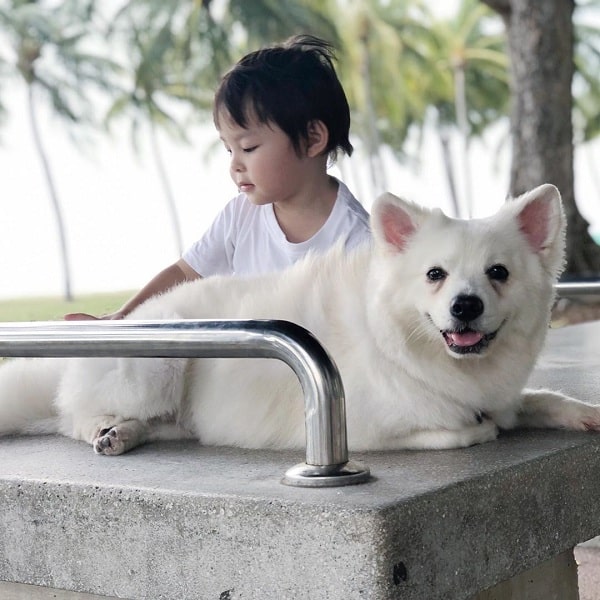 Facts
Although the Japanese Spitz has gained huge popularity all around the world, the American Kennel Club has still not recognized it.
Health Issues
General Health
Healthy
Common Health Issues
Runny Eyes, Dry Eyes,
Patellar Luxation, Deafness
Hypoallergenic
No
Vaccination Required
Rabies, Canine Coronavirus, Kennel Cough,
Canine Parvovirus, Canine Parainfluenza,
Canine Distemper, Leptospirosis
Shedding
Moderate Shedder
Drooling
Low Drooler
Grooming
Advance Grooming Required
Weight Gain Potential
Low to Average
Separation Anxiety
High Chance
Allergies
Skin Allergy
Diets and Supplements
Protein: 18%
Fat: 8%
Glucosamine
Probiotics
Antioxidants
Japanese Spitz has a few of the following health problems that they face during their lifetime:
Patellar Luxation: The Japanese Spitz can face the problem of patellar luxation. It is a condition where the kneecap of the dog is dislocated from its original place. It is not a serious problem but is common in small dogs and can be treated with the movement of the legs.
Running Eyes: Running eyes is very common in Japanese Spitz dogs. It is not caused by any serious eye problems but due to having small tear ducts or allergies of the grass.
Dry Skin: Dry skin is a condition which is caused due to frequent bathing of your dog. They should only be bathed only when it is really necessary.
Puppies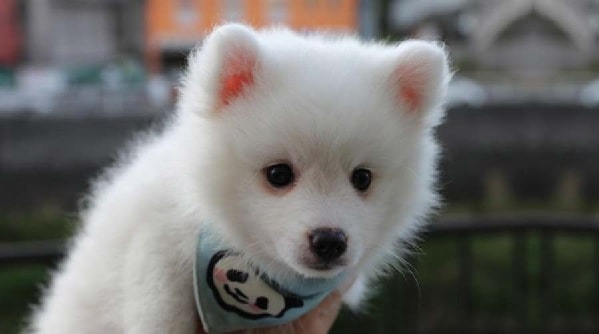 Cost: The average cost of the Japanese Spitz is between $1000-$2500 USD.
Size
Height: The average height of the Japanese Spitz is between 12-25 inches.
Weight: The average weight of the Japanese Spitz is between 10-25 pounds.
Similar Dog Breeds to Japanese Spitz
Visit Doglime for more dog breeds information and their behavior.
Others