Mountain Cur – Dog Breed Information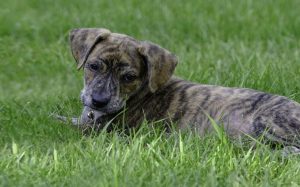 Breeds
Country of Origin
United States
Nicknames and Other Names
None
Scientific Name
Canis lupus familiaris
Breed Type
Purebred
Group
Working Dogs
Scenthound
Bred For
Catch or trial wild game
Size
Medium to large-sized
Recognized By
AKC, UKC
Life Span
10-13 years
Ideal Weight
30-60 pounds (male and female)
Ideal Height
16-26 inches (male and female)
Fur Type
Short, dense
Common Colors
Black, Brindle, Red, Brown,
Blue, Yellow
Markings
Tan Points, Brindle Points,
White markings
Availability
Moderately available
Achievements
None
Suitable for Apartments
No
Used in World War
No
Most Similar To
American Leopard Hound
The Mountain Cur is a rugged, rustic, and medium-sized working breed of dog that was originated in the United States of America for the purpose of hunting and baying big game and treeing and trailing small game.
The Mountain Cur belongs to the group of the Hound and is one of the several varieties of Cur group. It was used as an all-around farm dog.
Origin & History
Mountain Curs were one of the biggest assets that the settlers of the United States had in the unforgivingly rough country of the mountains. They protected the settlers' family and livestock from wild animals and intruders
Mountain Curs were used to catch or trail a wild game for the settlers' food. The frontiersmen earned money from sold furs that their curs hunted to provide for their family.
The organization of the Original Mountain Cur Breeders of America (OMCBA) declared the Mountain Cur a breed in 1957.
Are children safe around the Mountain Cur?
Yes, the Mountain Cur is a very child-friendly dog and is very much preferred a good companion for kids. They are very playful and gentle with kids and are less likely to be intolerant with them.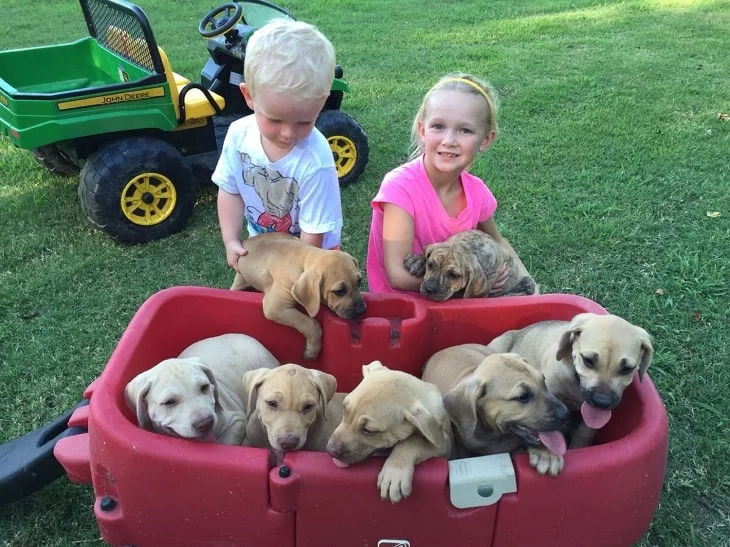 The Mountain Cur is very much considered a suitable one for kids. Their friendly nature and lively temperament make them a reliable companion for your kids.
Behavior, Temperament & Personality
The Mountain Cur is a quiet and intelligent dog that gets attached to its people and tries to please them. It loves playing with them and has a habit of being protective as it forms a very close bond with them.
The Mountain Cur has a dauntless and decisive temperament and silent and aggressive while trailing. It shows its affection to its family by guarding and protecting them.
The Mountain Cur has a courageous, fierce and intelligent personality. It is never an easygoing dog that is never shy or aggressive. They are generally obedient and happy and always try to please their masters.
Size
An adult Mountain Cur can reach up to 16-26 inches tall weighing a weight of 30-60 pounds.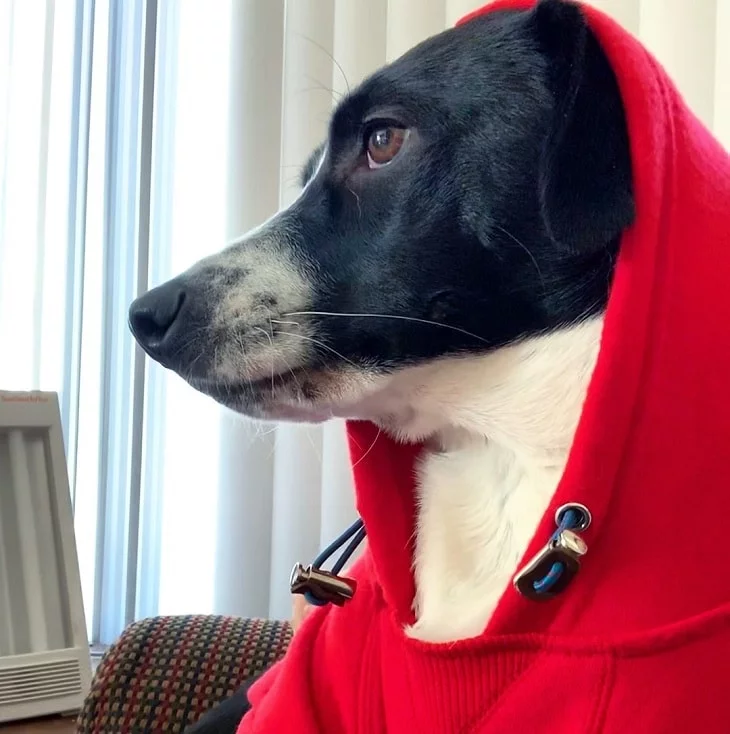 Trainability
The Mountain Cur is an extremely smart dog that loves having a job. Some of the dogs may be difficult to train, while others are very obedient. Either way, you'll have to become the pack leader to train your Mountain Cur. Early socialization is very important to make it a well-mannered pet and they are trainable enough to be therapy dogs.
Facts about the Mountain Cur
Here are some facts about the Mountain Cur:
The Mountain Cur originated in the United States of America.
They are used for tracking and hunting both small and large games.
They are also used as water dogs.
They are fearless and protective of their owners.
They are very intelligent yet stubborn, so training is a bit difficult.
Heath Issues of the Mountain Cur
General Health
Healthy
Common Health Issues
Hip Dysplasia, Cataracts, Patellar Luxation,
Lens Luxation, Eye Problems
Hypoallergenic
Yes
Vaccination Required
Canine Parainfluenza, Rabies,
Canine Distemper,
Canine Parvovirus, Kennel Cough,
Canine Coronavirus, Leptospirosis
Shedding
None to Minimal Shedder
Drooling
Average Drooler
Grooming
Easy and Minimal Groming Required
Weight Gain Potential
Average
Separation Anxiety
High Chance
Allergies
None
Diets and Supplements
Protein: 25%
Fat: 8%
Glucomine
Probiotics
Fish Oil
The Mountain Cur lives a life of 14-16 years and suffers from various health issues during its lifetime. Some of the health issues are:
Rabies
Rabies is a virus that affects the spinal cord and brain of all the mammals such as dogs, cats, and humans.
Scabies
Scabies in dogs is caused by the Sarcoptes scabiei mite which is a highly contagious skin parasite that burrows into the skin and causes severe itching.
Hip Dysplasia
Hip Dysplasia is a hereditary disease caused by the malformation of the hip joints.
Color Patterns
The Mountain Cur is found in four different colors which are as follows:
Yellow
Black
Brindle
Black & Brindle
Price of Mountain Cur puppy
A mother Mountain Cur gives birth to 3-8 puppies at a time. You'll have to pay $300 to $600 for a healthy Mountain Cur puppy considering the purity of the breed.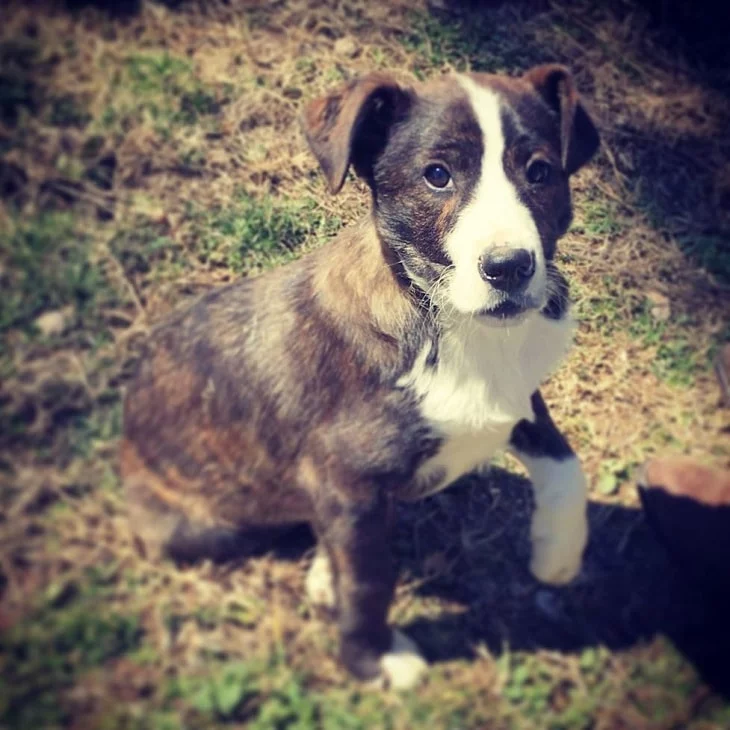 Which dogs are they similar to?
Here are some dog breeds that are similar in appearance to the Mountain Cur:
American Leopard Hound
Black Mouth Cur
Treeing Cur
Plott
Visit Doglime for more dog breed information.
Others