American English Coonhound Diets and Supplements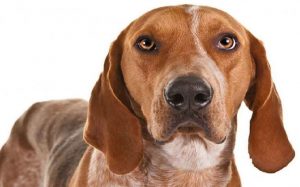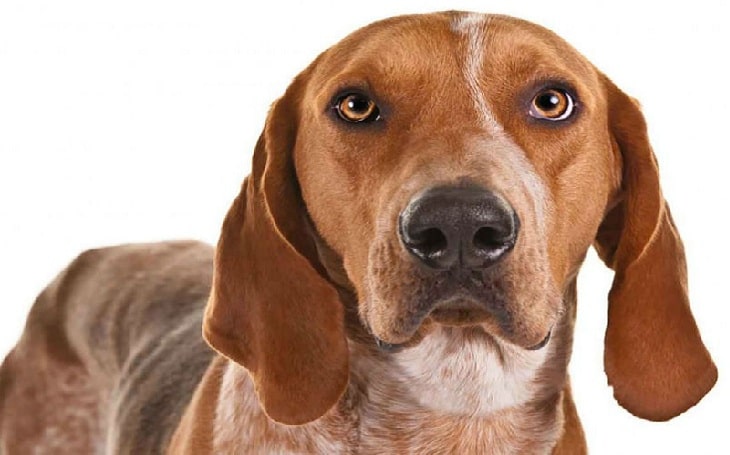 Feeding
American English Coonhound is an original breed of the United States. The average life span of this breed is between 11-12 years. The average height is 21-27 inches and the weight is between 40-75 lbs. They were used to hunt raccoons and the American Red Fox. Today they make an excellent family companion if properly raised and trained.
The feeding methods of the American Coonhound is as much the same as other breeds. But as it has a high activity level, make sure to feed him high-quality dog food that can keep up with its energy level. This article is about nutrition, diets, and types of food that should be given to them.
Diets and Nutrition for your American English Coonhound
Whether you cook homemade food or buy dog food from the market, your dog needs a balanced diet to continue a healthy life. In their balanced diet, there should be a proper amount of mixture of the following nutrition:
Protein: Protein is very important in a dog's diet as it is a primary source of their energy. They get a good amount of proteins from meats, eggs and other vegetables like broccoli, sweet potato. Provide them protein-based food in a required amount and not more.
Fats: another source of energy for dogs is fat which also helps to keep your dog's skin and hair healthy. The important fatty acids for your American English Coonhound are omega-3, omega-6, and linoleic acid.
Vitamins and minerals: Vitamins and minerals are needed to make the bones strong and healthy. You do not have to feed supplements if you are giving a balanced diet to your dog as balanced food of dogs contains all the required minerals and vitamins.
Carbohydrate: It keeps dogs intestine healthy as it contains sugar, starch, and fiber. However, too much carbohydrate consumption is also not good for your dog, so keep it in a limited amount.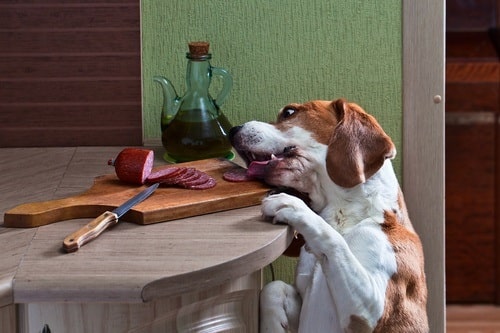 How Much Should Your American English Coonhound Eat?
The American English Coonhound puppy should be fed twice a day. Feed 1-2 cups of dry kibbles to them. Do not give them an excessive amount as it might lead to weight gain. If they gain extra fat, it will affect their health. Therefore, provide your puppy with the required amount of dog food.
An adult American English Coonhound should be fed 2-3 cups thrice a day. They need good quality dog food to keep them healthy and fit. Do not overfeed them as they will get extra fat and suffer from obesity that will invite other health problems like hip dysplasia, elbow dysplasia, and may other joints and bones problems. Therefore, feed them in the right amount at the right time.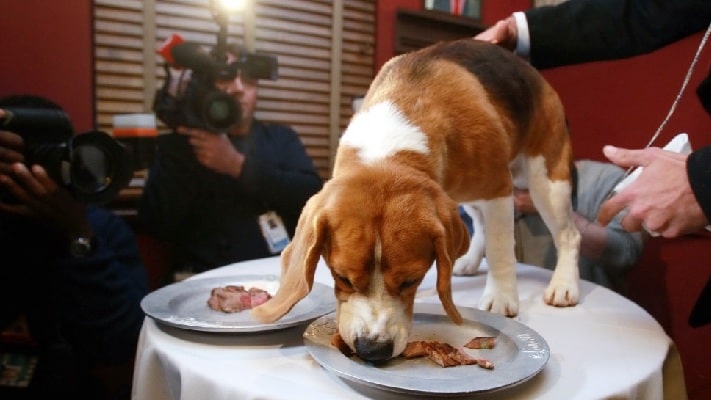 Best Dog Food for Your American English Coonhound
Your American English Coonhound should be fed both wet and dry dog food. The wet food will keep them hydrated and also makes their skin and coat healthy. While dry food keeps their dental problems always and make them teeth strong. However, wet or canned dog food is expensive than dry food. Wet food is not needed unless been recommended by the veterinarian.
Here is the list of some of the dry and wet dog food for both puppy and adult American English Coonhound.
Blue Buffalo Life Protection Formula Dry Dog Food (Adult, Lamb & Brown Rice)
Purina Pro Plan Sport All Life Stages Performance
Pro Plan FOCUS Adult 7+ Beef & Rice Entrée Morsels in Gravy Wet Dog Food
Blue Buffalo Life Protection Formula Puppy
American Natural Premium Large Breed Puppy
Best Supplements for your American English Coonhound
Supplements should only be given if necessary and only if there are some reasons like if your dog is pregnant, recovering from some sickness, or not getting a properly balanced diet. If you are providing your American English Coonhound with a complete balanced diet than supplements is not even necessary. If you feed your dog supplements even after it gets balanced diets, your dog's health will only get worse.
Here is the list of few best supplements for your American English Coonhound.
Sergeant's Vetscription Joint-Eze Plus Chewables
Cosequin Joint Health Supplement
Omega 3 Fatty Acid Supplements For Itchy, Allergy Ridden Pups
PhyCox Soft Chews
Human Food that your American English Coonhound Can and Cannot Eat
Not all human food is are toxic and not all are good for your American English Coonhound. If given in a small amount, human food is not so harmful to your pooch but some human food is poisonous.
Human Food that your American English Coonhound can Eat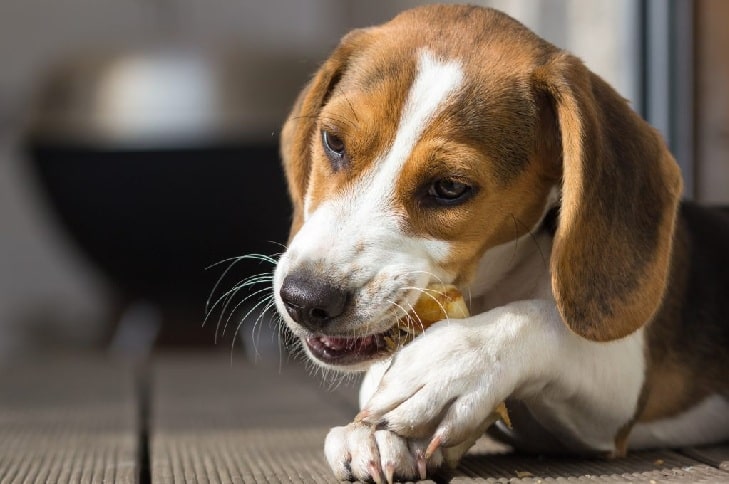 Human Food that is toxic for your American English Coonhound
Grapes
Raisins
Alcohol
Coffee and tea
Avocado
Visit Doglime for dog breeds information and their feeding methods.
Others