American Water Spaniel Diets and Supplements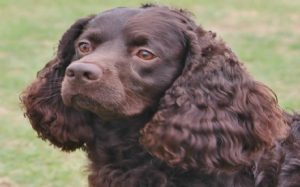 Feeding
American Water Spaniel is a very active dog that is bred in the United States. The average height is around 15-18 inches and the average weight is between 25-45 pounds. They are a very energetic dog that is known for its versatile personality that can both work in land and water.
American Water Spaniel needs a high-quality dog food that can either be commercially manufactured or homemade. Either way, they need good quality food that will contribute to their healthy body and happy life.
Diets and Nutrition for American Water Spaniel
The American Water Spaniel needs to be given well-balanced diets with all the required nutrition. They need the following nutrition on their food.
Protein: Protein is the first and foremost important in the food of any dogs. They need around 15-18% of protein for an adult dog and puppy need around 22% of protein on their diets. Protein is a primary source of the dog's energy and they get the maximum amount of protein from meats and other from vegetables like broccoli, lentils, and other beans.
Fats: As a second source of energy for every dog, you should involve around 5% of fat in an adult's diets and 8% in puppy diets. If given more fat than required, they will face obesity and other many health problems. Fat is a good source of energy as well as provides a taste for food and make your dog's skin and hair healthy.
How Much to Feed Your American Water Spaniel
The American Water Spaniel is a medium-sized dog breed with a high level of activity. The amount that needs to be fed to them depends upon their activities, size, and age. An adult should be fed 3 cups in 3 portions per day and should be increased or decreased according to their activity level. Do not feed them more than required as they might gain some weight which can be serious for their health.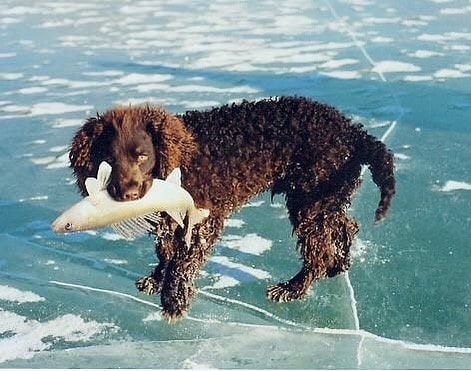 A puppy American Water Spaniel needs 1 or a half cup of dry kibbles per day following by other dog foods and treats. They need to be fed 3 times a day in a small portion. As they are in a growing and developing stage, they need a proper and healthy diet with a good amount of nutrition.
Best Dog Food For Your American Water Spaniel
The American Water Spaniel does well in both dry and wet (canned) dog food. Dry dog food is good for their dental problems and wet dog food will keep them hydrated as well as keep their skin and hair healthy. There is various dog food around the world but here are the list of the few best dry and wet food for your American Water Spaniel to make your search easy.
Hill's Science Diet Wet Dog Food, Adult, Savory Stew
Natural Balance Ultra Premium Wet Dog Food
Merrick Grain Free Wet Dog Food
WholeHearted Grain Free Large Breed Chicken and Pea Recipe Adult Dry Dog Food
Open Farm Puppy Recipe Dry Dog Food 4.5 Pounds
Taste of the Wild Dry Dog Food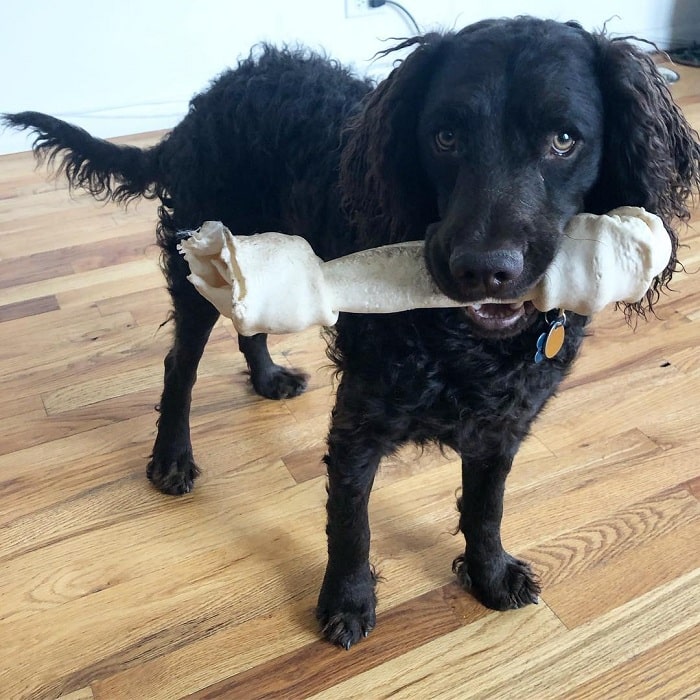 Best Supplements for your American Water Spaniel
Supplements are not at all required if you are giving your dog well-balanced diets. Too much consumption of nutrition and can also be fatal so only provide your American Water Spaniel with supplements if it is lacking some nutrients. You can also feed them supplements if they are pregnant, weak, and is not growing properly.
Here are the list of few best supplements for your American Water Spaniel.
Mylo Dog Anxiety Relief Calming Treats for Dogs
Petsability Joint Supplement for Dogs
Wild Fur Skin and Coat Supplement for Dogs
Human Food that your American Water Spaniel Can and Cannot Eat
Not all human foods are dangerous and toxic for your dog and not all are healthy for your pooch. Here is the list of human food that they can eat but in a limited amount and that they cannot eat as they are poisonous.
Can Eat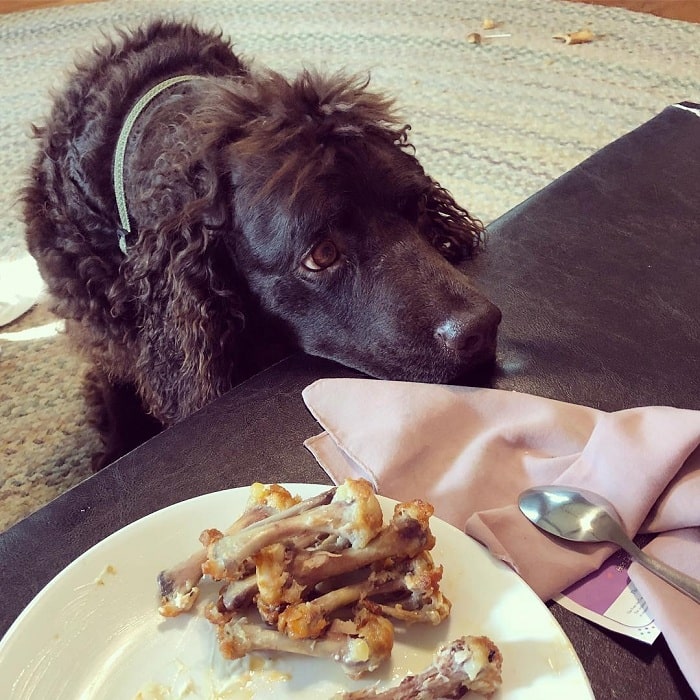 Cannot Eat
Avocado
Grapes
Raisins
Chocolates
Tea
Coffee
Why is your American Water Spaniel not Eating?
Sometimes you keep a bowl of food in front of your dog and they do not eat at all or just a few bites. You might wonder why is your dog not eating. Here are some of the possible reason as to why your dog is not eating.
Your dog might be sick, so see for how long it does not eat and take it immediately to a vet for a quick check-up
Your dog might have eaten something it should not have, which is upsetting its stomach. It vomits out any foreign material it has eaten after some hour and will start to eat in a normal amount. If still, your American Water Spaniel does not eat, take it to a vet.
Some other pet might be showing their aggression whenever your American Water Spaniel put its mouth on the bowl. Which might be another reason why it is not eating.
Visit Doglime for more dog breeds information and their feeding methods.
Others