Basset Hound Diets and Supplements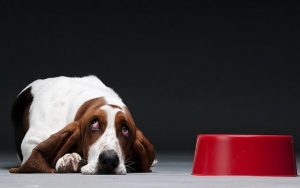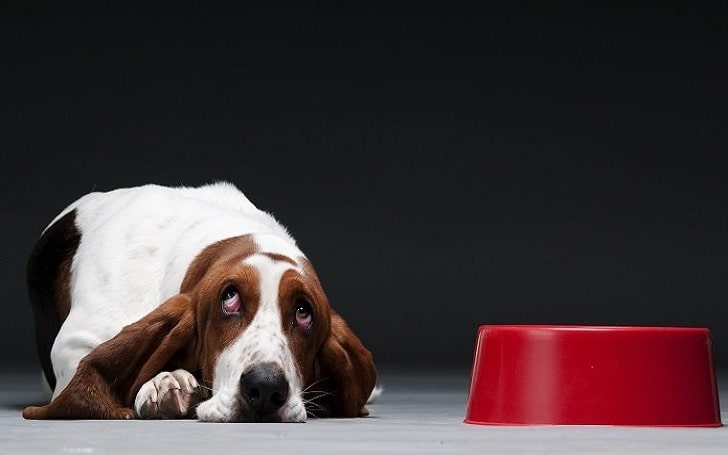 Feeding
Basset Hound is a dog breed of the hound group. It is a hunting dog that used to hunt both small and big game through their scent. They are a loyal and very energetic dog breed with affectionate and independent temperament.
Basset Hound is a small-sized dog breed that does not need massive care while feeding like large-sized breeds. In this article, you will learn about their diets, supplements, feeding methods, and eating habit.
Diets and Nutrients for Basset Hound
Every dog should be fed a complete balanced diet for their healthy and happy life. The Basset Hound should also be fed with food that contains all the required nutrition for them.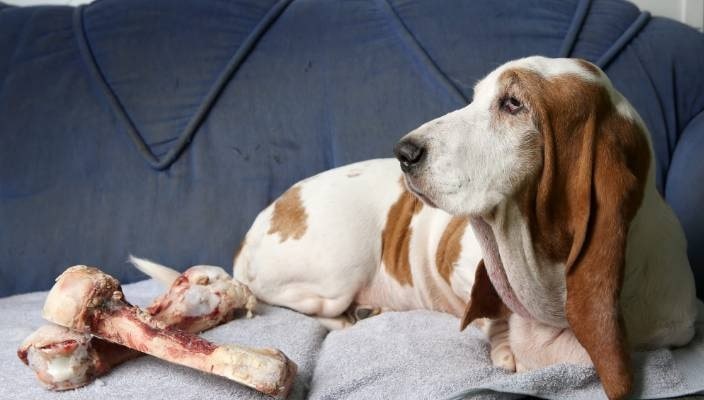 Protein: Protein is the basic needs of every dog as it contributes to their growth and development. The Basset Hound needs at least 18% to 20% of the protein in their diet.
Fat: Fat is the main source of energy for your dog. Limited fat can be a great source of energy for your dog but too much can lead to obesity. They should be provided with 5% to 8% of fat in their daily diet.
Vitamins: Vitamins are great for the regular functioning of your dog's body. You can provide them vitamins in their diet which should be 1% to 2%.
How Much to Feed Basset Hound?
Since Basset Hound is a small-sized dog breed, it does not need a large portion of food to keep its full. A puppy Basset Hound should be fed 3 to 4 times a day since they are in a process of growing and needs a proper amount of food. They should be provided with a small portion divided into four parts.
An adult Basset Hound should be fed 3 times a day. Their amount can be increased and decreased by the activities they perform throughout the day.
Best Dog Food for Basset Hound
While feeding your Basset Hound, make sure to feed them high-quality dog foods. If you go for homemade food, make sure to put the right ingredients that are healthy for your dog. If you are buying a commercially manufactured dog food, check for the ingredients inside it and all the nutritions contains.
Here is the list of some of the dog food that is best for your Basset Hound.
ACANA Wild Prairie Regional Formula Grain-Free Dry Dog Food
Now Fresh Grain-Free Large Breed Adult Recipe
Canidae – Life Stages Large Breed Puppy Duck Meal, Brown Rice & Lentils Formula Dry Dog Food
Best Supplements for Basset Hound
Supplements are the alternate for nutritions that it does it get from its regular diet. Here are some of the supplements that your Basset Hound might need.
Probiotics
Milk Thistle
Fish Oil
Antioxidants
Digestive Enzymes
Multivitamins
Human Food that is Good and Bad for Basset Hound
Dogs love eating from the plate of its family members and we too enjoy giving some of the portions from our plates. However, not all human food is healthy for the dog, Some they can eat in a small portion and they should completely avoid.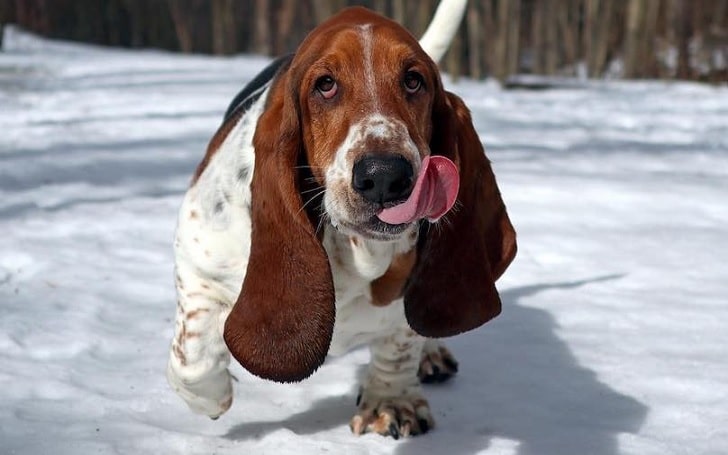 Good
Bad
Coffee and Tea
Garlic and Onion
Grapes and Raisins
Chocolates
Avocado
Yeast
Why is Your Basset Hound not Eating?
There are many reasons for your Basset Hound not to eat. Some of the possible reasons are listed below:
Your Basset Hound might be having tooth problems due to which it might not be able to chew or eat the food. Therefore, check their gum and if you see bleeding or swollen gums, take them to a vet for a check-up.
Change in the routine or place might also affect their appetite. Dog's tend to keep a great track of time, so if the mealtime differs from the regular time, they tend to get confused and will not eat much. In a new place, they take time to adjust and get used to it, so it is not a serious problem.
There might be a problem with their digestive system or their stomach might be upset. They will try to cure the upset stomach by eating grass and vomiting. If this does not cure them, take your dog to a vet.
Visit Doglime for more information about diets and supplements for your dog breeds.
Others