Cardigan Welsh Corgi Dog Breed Information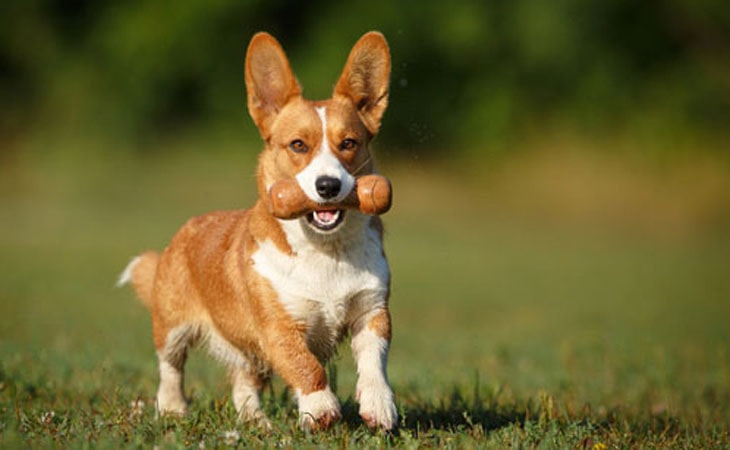 Breeds
General Information
| | |
| --- | --- |
| Dog Name | Cardigan Welsh Corgi |
| Other Names | Cardigan |
| Scientific Name | Canis lupus familiaris |
| Breed Type | Corgi |
| Group | Herding |
| Breed For | Herding cattle |
| Extinct | No |
| Country of Origin | United Kingdom (UK) |
Physical And Size
| | |
| --- | --- |
| Size | Small to Medium |
| Min Life Span | 12 |
| Max Life Span | 15 |
| Min Ideal Weight for male | 13 |
| Max Ideal Weight for male | 15 |
| Min Ideal Weight for female | 11 |
| Max Ideal Weight for male | 15 |
Ranking
| | |
| --- | --- |
| Intelligent Rank | |
| Trainability | |
| Playfulness | |
| Affection Level | |
| Social Needs | |
| Barking | |
| Watchdog Ability | |
| Territorial | |
| Mouthiness | |
| Adaptability | |
Characterisitics
| | |
| --- | --- |
| Temperament | Smart, Loyal, Active |
| Prey Drive | Yes |
| Fighting Dog | No |
Friendliness
Country of Origin
Wales
Nicknames and Other Names
Cardigan,
Cardi,
CWC,
Scientific Name
Canis lupus familiaris
Breed Type
Purebreed (herding dogs)
Group
Herding Group
Bred For
Herding cattle and
driving them to market
Size
Medium-sized
Recognized By
AKC, FCI, NZKC, KC, CKC, UKC, ANKC
Life Span
12-15 years
Ideal Weight
Male: 30-38 pounds
Female: 25-34 pounds
Ideal Height
10-13 inches (male and female)
Fur Type
Slightly harsh outer coat,
dense and soft undercoat
Common Colors
Red and White, Sable and White,
Brindle and White, Blue Merle and White
Markings
Black and Mask, Brindle Points, Ticked
Brindle Points and Ticked, Tan Points
Availability
Commonly available
Achievements
None
Suitable for Apartments
Yes
Used in World War
No
Most Similar To
Pembroke Welsh Corgi
Cardigan Welsh Corgi is a trainable, faithful, and vigilant breed of dog with a "big dog" bark. These dogs are well-socialized among other dogs and children.
The Cardigan Welsh Corgi breed is sensible and affectionate and loves to spend time with his family. It is an active and fun-loving companion.
Origin and Behavior of the Cardigan Welsh Corgi Breed
The Cardigan Welsh Corgi is one of the oldest dog breeds that was originated from the British Isles for herding and protection purpose. These dogs were brought to the British Isles by the Vikings around 1200 BC.
The Cardigan Welsh Corgi breed which is commonly known as Cardi was bred as an all-around farm dog in Wales. They can nip stubborn cattle on their heels and then duck them because of their low-slung short legs.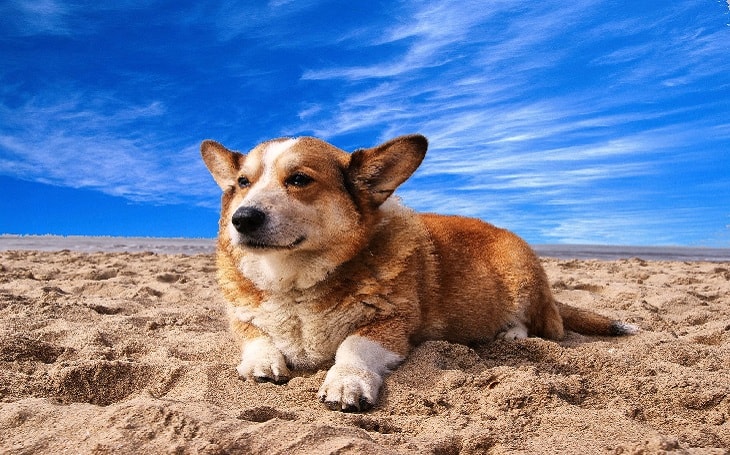 The Cardigan Welsh Corgi was separated from the exact same family of dogs that gave origin to the Dachshund and the Basset Hound. Their ancestors are believed to be brought to Wales more than 3,000 years ago by Celtic Tribes who migrated to Wales from Central Europe.
The Cardigan Welsh was a breed for work dogs, which helped to herd farmers' cattle and keep them safe from predators. These dogs also helped farmers drive their cattle to the fields and to the market.
The Cardigan Welsh Corgi breed was trained as cattle dogs, guardian dogs, family pets, and vermin exterminators. The Cardigan and the Pembroke Welsh corgis separated into two different breeds in the early 1930s.
Are the Cardigan Welsh Corgi Child-friendly?
Yes, the Cardigan Welsh Corgi dogs are very child-friendly and socialize with them easily if raised with positive reinforcement.
Despite the Cardi being so child-friendly, it is not better to leave your infants and the dog unsupervised. He may not harm your child intentionally but may cause damage if provoked.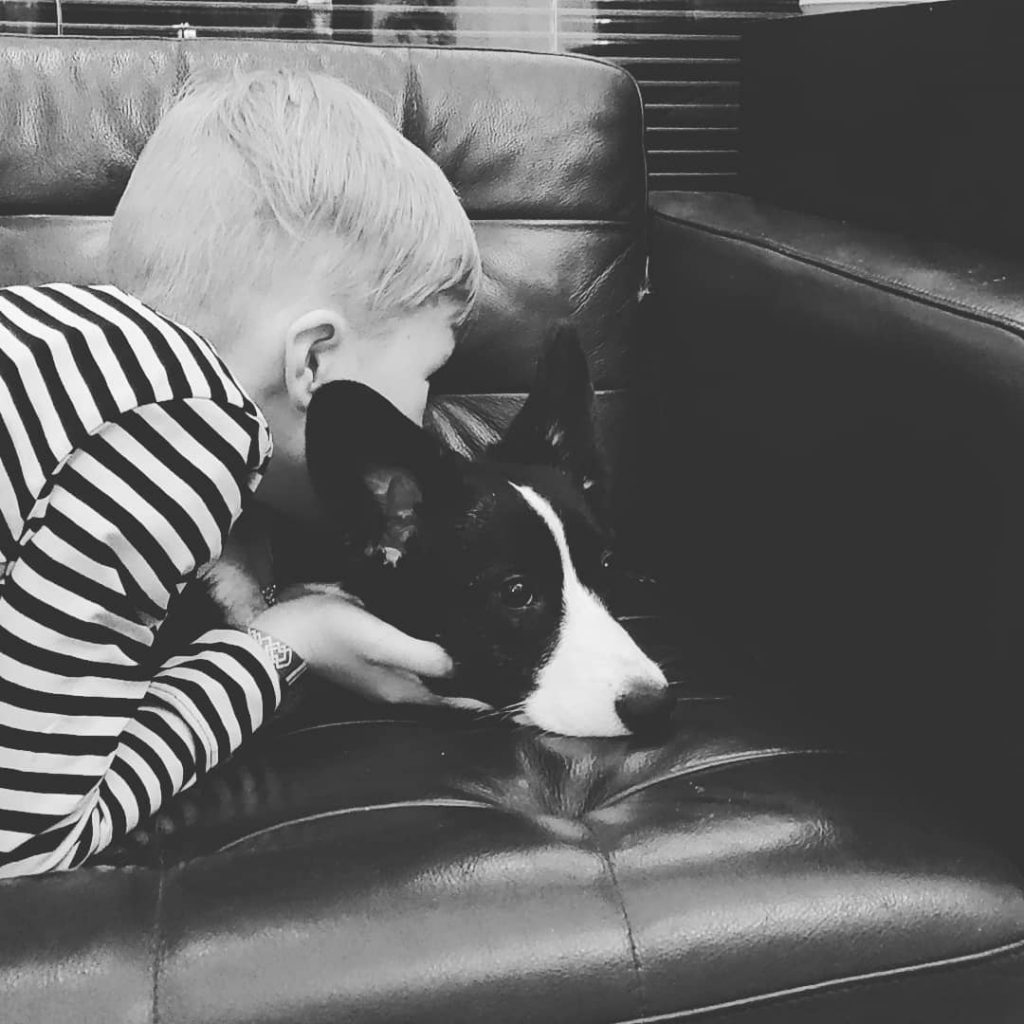 Behavior, Temperament and Personality
Personality – The Cardigan Welsh Corgi is a loving and good-natured breed that has a desire to please people. However, it is an intelligent and independent breed, so the dog may become stubborn sometimes.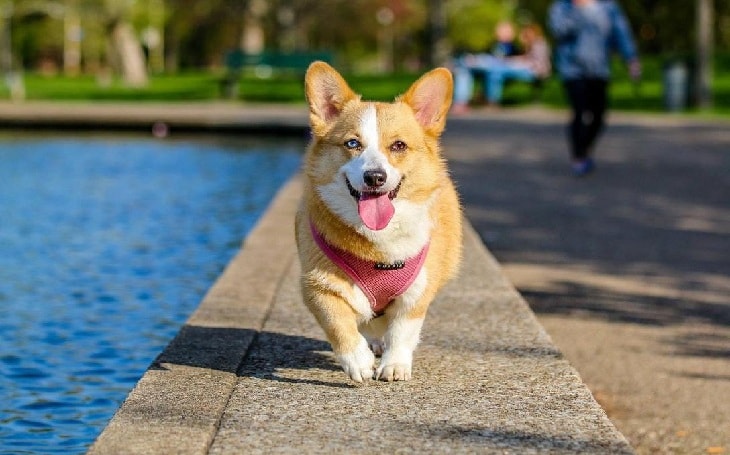 Temperament – The Cardigan dogs have an even-tempered, affectionate, adaptable and loyal temperament. Despite being small, the Cardigan Welsh Corgi is a powerhouse in itself.
The Cardigan Welsh Corgi is an ideal candidate for training and even obedience. The dogs are affectionate, devoted, intelligent, alert, companionable and active dogs.
Trainability
The Cardigan Welsh Corgi dogs are strong willed dogs that like to take the charge in his hands. As they are independent breed, they like to do things on their own and consider themselves as the Alpha.
A lot of patience is required while training a Cardigan Welsh Corgi dog. With positive reinforcement and lots of care and love, you'll be guaranteed a responsible Cardigan.
Early socialization is a must-do thing while training a Cardigan dog. You can take him to parks, pet-friendly stores, and gardens, beaches to socialize him with other dogs and new people.
Facts about the Cardigan Welsh Corgi breed
Here are some facts about the Cardigan Welsh Corgi that you might want to know:
The Cardigan Welsh Corgi originated from Wales more than 3,000 years ago.
Its name means Dwarf Dog in the Welsh language where 'cor' refers to Dwarf and 'Gi' refers to Dog.
It is a small dog with a big personality.
It was originally bred for herding purpose.
It is an intelligent and determined breed.
They have very accurate ears.
Some Common Health Issues Seen in the Cardigan Welsh Corgi
General Health
Healthy
Common Health Issues
Epilepsy, Hip Dysplasia,
Progressive Retinal Atrophy,
Cystinuria, Patent Ductus Arteriosis,
Cataracts, Intervertebral Disk Disease
Hypoallergenic
No
Vaccination Required
Rabies, Canine Distemper, Canine Parvovirus,
Canine Coronavirus, Leptospirosis,
Canine Parainfluenza, Kennel Cough,

Shedding
Moderate to high Shedding
Drooling
Low Drooler
Grooming
Average Grooming Required
Weight Gain Potential
Average to High
Separation Anxiety
Moderate Chance
Allergies
None
Diets and Supplements
Protein: 20%-24%
Fat: 8%-10%
Omega-3 Fatty Acid
Multivitamins
During the lifetime of 12 to 15 years, the Cardigan Welsh Corgi suffer through various minor as well as complex health issues. According to Canna-Pet, here are some of the health issues seen in the breed:
Hip Dysplasia
Hip dysplasia is an inherited condition which refers to an abnormality in the dog's hip joint on one or both sides. When a dog has hip dysplasia, his thigh bone will not fit properly into the hip joint.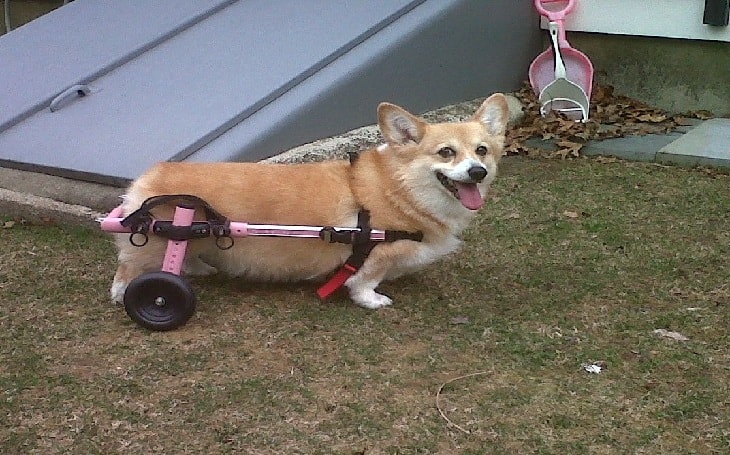 Eye Conditions
The eye conditions seen in the Cardigan Welsh Corgi breed are Cataracts, Progressive Retinal atrophy (PRA), and Retinal Dysplasia.
Von Willebrand Disease
Von Willebrand Disease is a blood disorder where the dog will have nosebleeds, bleeding gums, prolonged bleeding during heat cycles, etc. In such a condition, the blood of the dog will not clot well.
Epilepsy
When a dog is suffering from Epilepsy, he will have mild or severe seizures and may frantically run around as if he is being chased, stagger around as if drunk, hide, fall down and sometimes lose consciousness also
Color
The Cardigan Welsh Corgi are found in six different colors. They are as follows:
Merle
Sable and White
Brindle and White
Red and White
Black and White
Blue Merle and White
Puppies
If you are willing to own a Cardigan puppy, you'll have to be sure that you are washing him once a week and provide vaccination timely.
You'll also have to make sure that your house and garden is puppy-proofed before bringing the little devil home.
Cost of a Cardigan Puppy
If you are willing to buy a Cardigan puppy, it will cost you somewhere around $600 to $1000 approximately depending on the breed's quality.
Which dogs are they similar to?
Here are some of the dog breeds that are very much similar to the Cardigan Welsh Corgi:
Visit Doglime for Dog breed information and behavior.
Others