Harrier Dog Breed Information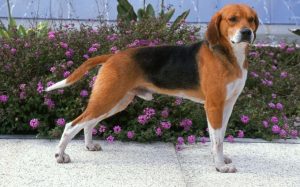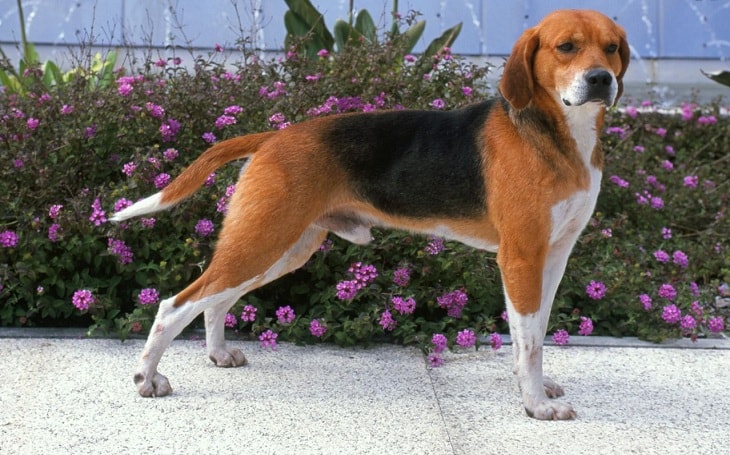 Breeds
Country of Origin
United Kingdom
Nicknames and Other Names
Harrier Dog, Harehound
Scientific Name
Canis lupus familiaris
Breed Type
Purebred
Group
Hound Group, Scenthound
Bred For
Hunting hares and foxes in pack
Size
Medium-sized
Recognized By
AKC, UKC, FCI, ANKC, NZKC, CKC
Life Span
12-15 years
Ideal Weight
45-60 pounds (male and female)
Ideal Height
19-21 inches (male and female)
Fur Type
Dense, short, glossy
Common Colors
Red and White, Lemon and White,
Black White and Tan
Markings
None
Availability
Moderately available
Achievements
None
Suitable for Apartments
Mildly suitable
Used in World War
No
Most Similar To
American Foxhound
The Harrier is a breed of medium-sized dogs that were bred for the purpose of hunting hares by trailing them. They belong to the hound class and are often mistaken as oversized Beagle or smaller English Foxhound.
The sweet and affectionate Harrier dogs can be an excellent companion for runner, rider or other athletes.
Origin & History
There are various conflicting stories related to the origin of the Harrier breed till now. They were first bred in medieval England for the motive of hunting hares in which they are proved to be very excellent.
The Harrier Breed is believed to be the result of breeding smaller and smaller English Foxhounds. The first pack of the Harriers was established by Sir Elias de Midhope in 1260.
The Harrier breed was imported to America in the 18th century during Colonial times. It is also said that George Washington used this breed to create the American Hounds. The AKC recognized Harriers in 1885.
Are they Child-friendly?
Yes, the Harriers are child-friendly dogs as they are very friendly and outgoing dogs. They form a close bonding with kids and will be protective of them if grown up together. Harriers are less likely to be aggressive but are stubborn sometimes. Kids are safe around the Harriers.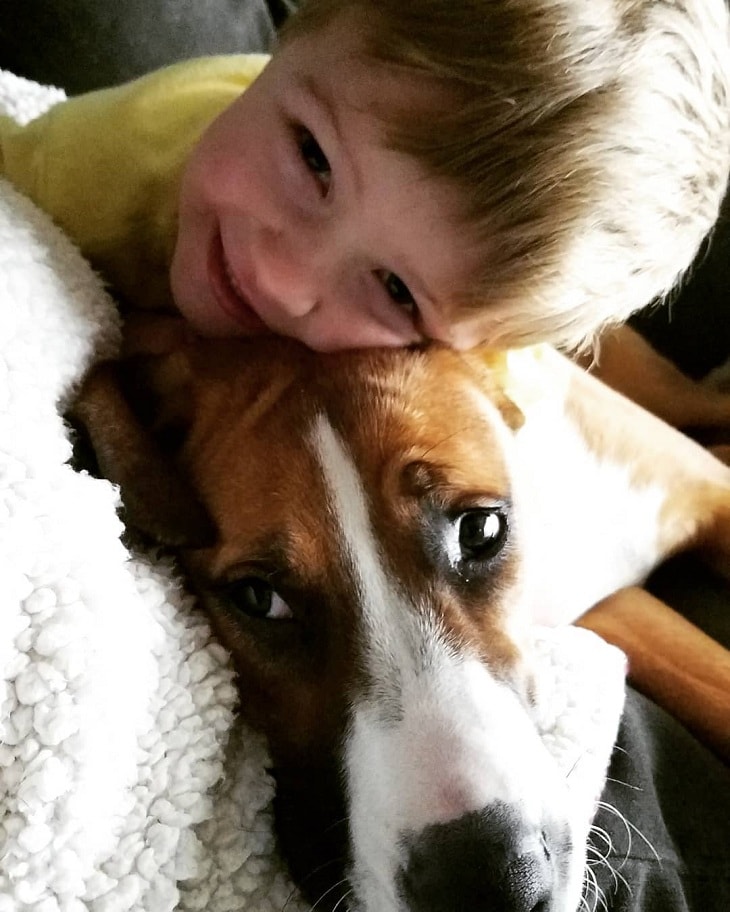 Behavior, Temperament & Personality
The Harrier is a cool-tempered dog that behaves very well with children and is friendly as well as tolerant. They have a habit of barking at times which may be very annoying for some owners.
Harriers are playful and energetic dogs that love to be around people and other dogs. They have the characteristic of hunting which pushes them to chase after cats and other animals.
The Harrier has a friendly, outgoing and independent personality. They are never aggressive towards other dogs. They are very keen to please their owners and spend time with them.
Trainability
Harriers act quite stubborn at times and can be very difficult to train. Though they are smart and quick learners, it is not so relatively easy task to train them.
Assertive leadership should be maintained and lots of treats should be given. Short and firm training sessions are something that they admire. Harsh tones while training them should be avoided.
Facts about the Harrier breed
Here are some facts about the Harrier breed:
Harriers are not recognized in England despite being originated from there.
They are often confused with English Foxhounds and Beagle.
They are one of the rarest breeds of dogs registered by the AKC.
They are very child-friendly.
They are sweet and friendly to other dogs.
Size
The Harrier is 53 – 61 cm tall weighing 20 – 30 kg for an adult dog.
Heath Issues in the Harrier breed
General Health
Healthy
Common Health Issues
Obesity, Bloat, Eye Problems, Ear Infections
Hypoallergenic
No
Vaccination Required
Canine Parvovirus, Canine Distemper,
Leptospirosis, Canine Parainfluenza,
Kennel Cough, Rabies, Canine Coronavirus
Shedding
Moderate Shedder
Drooling
Low Drooler
Grooming
Easy and Minimal Grooming Required
Weight Gain Potential
Average
Separation Anxiety
High Chance
Allergies
None
Diets and Supplements
Protein: 23%
Fat: 10%
Glucosamine
Digestive Enzymes
Fish Oil
Harriers live an average life of 10-12 years during which they suffer from various health issues. Some of them are:
Hip Dysplasia
An inherited condition caused by the malformation of the hip joints is called Hip Dysplasia. It is a major concern for the Harrier breed.
Hypothyroidism
It is a disorder of the endocrine system in which the thyroid gland fails to produce enough thyroid hormone.
Elbow Dysplasia
A hereditary disease caused by the growth disturbances in the elbow joints is called Elbow Dysplasia.
Price of Harrier puppy
A mother Harrier gives birth to 5-7 puppies at a time. You'll have to pay $1500-$2500 for a purebred puppy.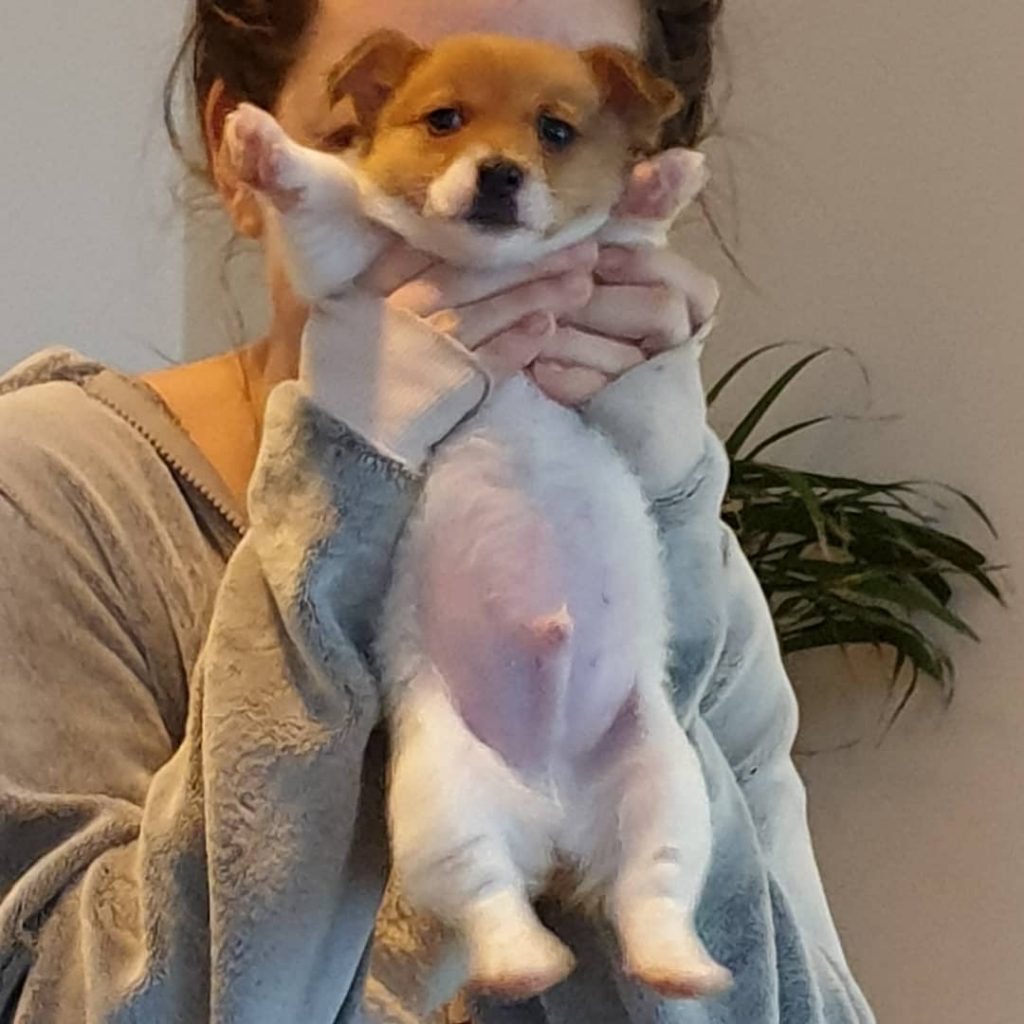 Color Patterns
The Harriers or the Hare hounds are found in five different colors which are as follows:
Black & Tan
White
Tri-color
Lemon& White
Red & White
Which dogs are they similar to?
Here are some dog breeds that are similar in appearance to the Harrier breed:
Visit Doglime for more dog breed contents.
Others