Picardy Spaniel Dog Breed Information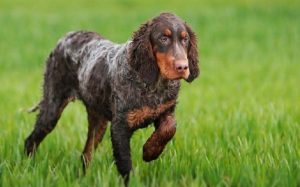 Breeds
| | |
| --- | --- |
| Country of Origin | France |
| Nicknames and Other Names | Épagneul Picard |
| Scientific Name | Canis lupus familiaris |
| Breed Type | Purebred |
| Group | Spaniel Group, Pointing Dog, Gun Dog |
| Bred For | Pointing Game |
| Size | Medium-Sized |
| Recognized By | FCI, UKC |
| Life Span | 10-14 Years |
| Ideal Weight | 44-55 Pounds (male and female) |
| Ideal Height | 22-24 Inches (male and female) |
| Fur Type | Medium Length, Wavy, Dense |
| Common Colors | White, Gray, Chocolate, Brown |
| Markings | White Marking |
| Availability | Moderately Available |
| Achievements | First Dog to be admitted into salons |
| Suitable for Apartments | Moderately Suitable |
| Used in World War | No |
| Most Similar To | Blue Picardy Spaniel |
Picardy Spaniel is a medium-sized gun dog that was used for hunting retrieving and pointing. It has a lot of similarities with the Blue Picardy Spaniel but Picardy Spaniel is older. They both can also be differentiated by the color of their coat where the Blue Picardy Spaniel has a blue roan coat and the Picardy Spaniel has a brown roan coat with tan marking
It has a strong built with a muscular body. they have a long muzzle, oval-shaped head, hanging, feathery ears, and broad chest. They make an ideal family pet for members of all as long as they are active outdoor.
Origin and History
The origin of the Picardy Spaniel was in France. The French nobility admired Picardy Spaniel and used to take them for hunting. Although it was developed as a gundog, they were also popular as a hunting dog and were popular hunters. They became more popular in the aftermath of the revolution when hunting was no longer restrained to the French royalty.
During the 19th century, the Picardy Spaniel was crossed with many hunting dogs. It changed the appearance and purpose of this bred and lead to the development of the Blu Picardy Spaniel. The United Kennel Club has recognized this breed under the category of gundog.
Temperament, Behavior, and Personality
Temperament: The temperament of the Picardy Spaniel is docile, gentle, active, and very affectionate. Although they are a hunting dog, they make an ideal family pet due to their loving nature towards its people and gentle behavior towards the children.
Behavior: Picardy Spaniel thrives on the love and attention of its people. They love their company and want to spend time with them that is either laying with them or just laying by their side. So, they tend to form a good bond with the family and if they are left alone, they might get separation anxiety.
Personality: The personality of the Picardy Spaniel is friendly, active, and alert. As a hunting dog, it is naturally an alert dog that also makes an excellent watchdog for a family. They are alert if the activities going in the surroundings and will sound an alarm to warn their owner. They are an adaptable dog that does well in an apartment but their exercise needs must be met.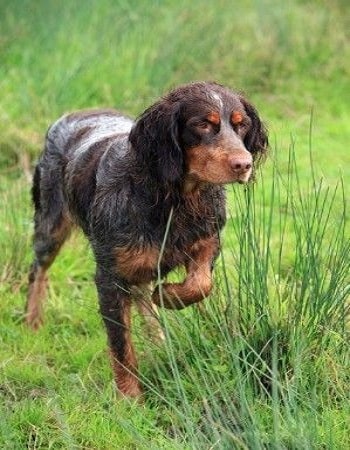 Trainability
Training Picardy Spaniel is not a difficult job to do as long as you establish leadership upon them from a small age. They need firm leadership and a leader who can train them with consistency. They tend to respond well to a positive method of training, so reward them with delicious treats and lots of vocal praises.
Is Picardy Spaniel Child-Friendly?
The Picardy Spaniel is a child-friendly dog as they are loving and gentle with children. They make excellent playmates for kids due to their playful and mild nature. The kids might play rough sometimes by pulling, biting, and pinching. So close supervision is always needed to avoid their harsh behavior and to avoid any injuries to your dog.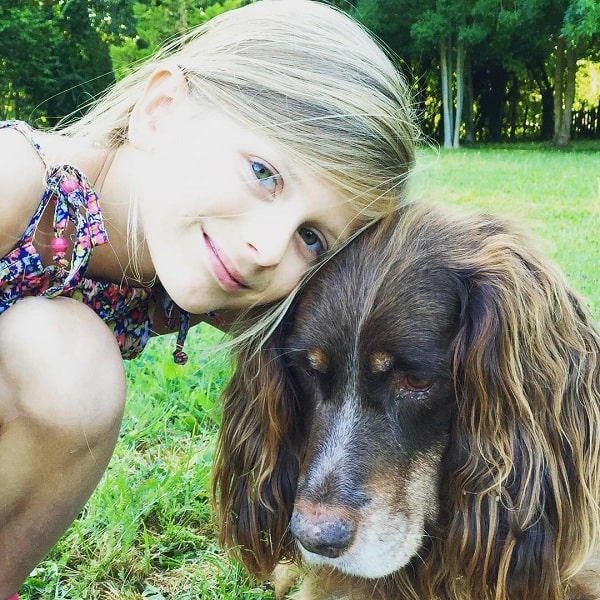 Facts
Picardy Spaniel is considered as one of the oldest continental spaniel breeds that date back to before the French revolution.
Although the Picardy Spaniel is known to be around for a long time, it has not yet been recognized by the American Kennel Club (as of 2019).
Health Issues
General Health
Healthy
Common Health Issues
Ear Infection, Hip Dysplasia,
Patellar Luxation, Lens Luxation
Hypoallergenic
No
Vaccination Required
Canine Coronavirus, Canine Parvovirus,
Canine Distemper, Kennel Cough,
Canine Parainfluenza, Leptospirosis, Rabies
Shedding
Moderate Shedder
Drooling
Low Drooler
Grooming
Average Grooming Required
Weight Gain Potential
Average
Separation Anxiety
High Chance
Allergies
Skin Allergy
Diets and Supplements
Protein: 20%
Fat: 8%
Picardy Spaniel is a healthy breed in general but it can face some of the canine and genetic health problems.
Ear Infection: Picardy Spaniel has long, hanging ears that can catch bacteria which leads to ear infections. So, it is very important to clean their ears from time to time.
Obesity: This breed is also prone to obesity if overfed or under-exercised. They should be given a complete balanced diet with the required amount of exercise. If they get overweight, they might face other health issues like diabetes, heart disease, and other problems.
Colors
Picardy Spaniel comes in the combination of the following colors:
Puppies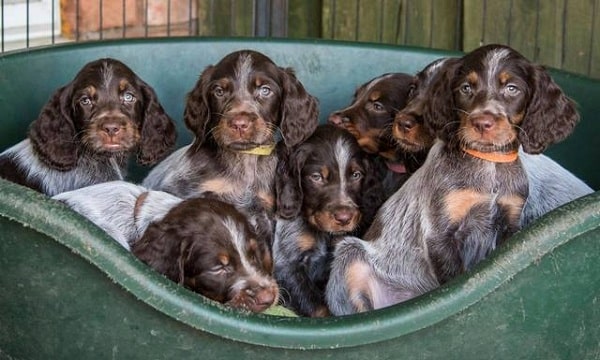 Cost: The average cost of the Picardy Spaniel puppy is between $1200 to $1800 USD.
Size
Height: The average height of the Picardy Spaniel is between 22-24 inches.
Weight: The average weight of the Picardy Spaniel is between 44-45 pounds.
Similar Dog Breed to Picardy Spaniel
Visit Doglime for more dog breeds information and their behavior.
Others