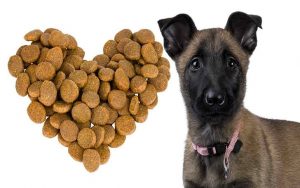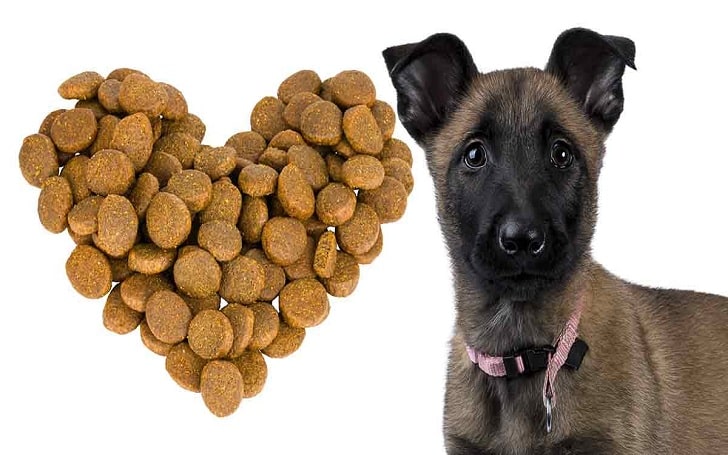 Feeding
Belgian Malinois is a medium-sized herding dog that was bred in Belgium for the purpose of guarding and herding livestock. It is a very hard-working, active, and protective temperament dog. Only an experienced and active owner should own this dog.
In this article, you will learn about the diest, supplements and feeding methods for Belgian Malinois.
Diet for Belgian Malinois
Belgian Malinois should be provided a complete balanced diet for their healthy and happy life.
Protein: Protein is one of the very important nutrients in the dog's diet as it consists of amino acids that are the building blocks for repairing tissues and making the muscles strong. They can get protein from certain food like meat, eggs, fish, lamb, etc. Belgian Malinois needs 23%-25% of protein on their diet.
Fat: It is the main source of energy for dogs although fat is believed to be bad for the health of dogs. Some amount of fat on their diets is good for their health, coat, and skin which makes it shiny. An 8%-10% of fat is required in the diet of Belgian Malinois.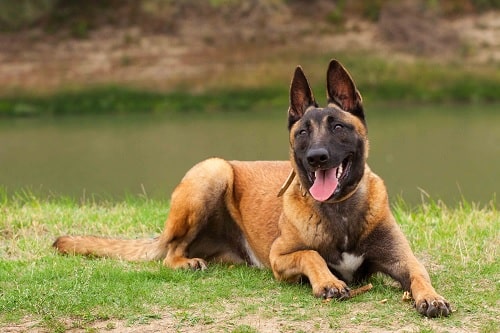 Vitamins and Minerals: For a healthy diet, a certain amount of vitamins and minerals should be included in the dog's diet. It helps in supporting the immune power, maintain healthy hair and skin.
How Much to Feed Belgian Malinois?
Belgian Malinois is a very active dog breed that is involved in vigorous physical activities. The puppy should be fed 4 meals a day in a small portion as they are on the stage of developing. Make a time table for each meal, so it is easy to train them for housebreaking. Proper time and right portion are very necessary for the puppy to adopt the time.
Their intake should be reduced as they grow from 3 meals to 2 meals when they reach adulthood. One should be given in the morning and another in the evening. They are involved in training at this age, so the treats you provide them as a reward will full their belly.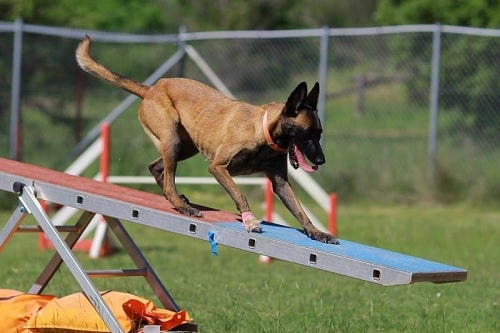 Best Dog Food For Belgian Malinois
If you are giving your Belgian Malinois a homemade food, balance all the nutrients that they get from the food. A complete nutritional diet of very important for their healthy life.
A commercially manufactured dog food can also be given to your Belgian Malinois as long as it is of high quality with right ingredients inside it. While buying dog food, go for a good brand with high quality and check the nutrition contained.
Here is the list of some of the best dog food for your Belgian Malinois.
Nutro Ultra Large Breed Formula
NomNomNow Tasty Turkey Fare
American Journey Chicken and Brown Rice Protein First Recipe
Blue Buffalo Adult Life Protection Chicken And Brown Rice Recipe
Best Supplements for Belgian Malinois
Supplements are not always necessarily given to your dog unless there is some nutritional deficiency on your dog's regular diet. If your Belgian Malinois is getting complete nutrition on their diet, providing extra supplements will only affect their health. Here are the list of supplements that your dog might need if there is some nutrition deficiency on their diet or if the vet recommends so.
Glucosamine
Probiotics
Antioxidants
Multivitamins
Digestive Enzymes
Omega-3 and 6 Fatty Acids
Human Food That Your Belgian Malinois Can or Cannot Eat
Human food is obviously good for you and some can even be good for our dog. However, there are some foods that are of no harm to you but can be toxic to your dog. The following are the list of food that can and cannot be eaten by your Belgian Malinois.
Can Eat
Cannot Eat
Avocado
Garlic
Onion
Grapes and Raisins
Chocolate
Why is Belgian Malinois Not Eating
Your Belgian Malinois might be having a dental problem which is causing pain while eating. Check for the bleeding or swollen gum and take them to a vet.
It might be having an upset stomach which is causing it to lose appetite. It might be temporary but if your dog does not eat regular amount after some time, take it to a vet.
Visit Doglime for more information about the dog's feeding.
Others