Bergamasco Sheepdog Diets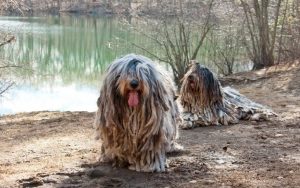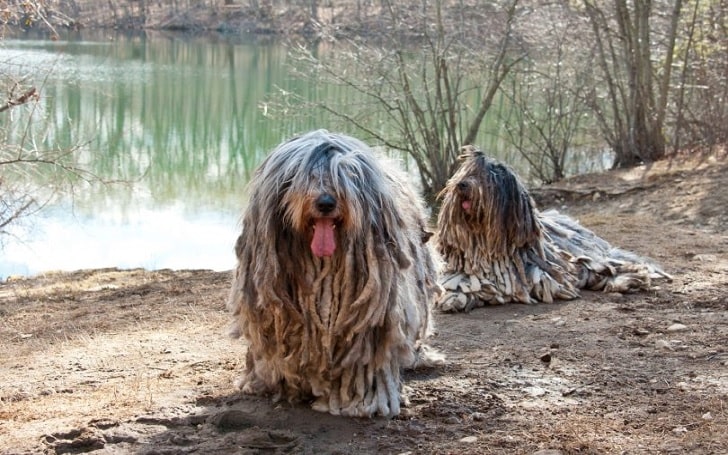 Feeding
Bergamasco Sheepdog is a medium-sized dog breed that was originated in Italy near Bergamasco. The unique feature of this breed that makes it stand out of other breeds is its dreadlocked coat covering its strong and muscular body.
The temperament of the Bergamasco Sheepdog is gentle, loving, and hardworking. Therefore, it makes an excellent companion for an active family that is involved in animal farming.
Diets of Bergamasco Sheepdog
A dog who is getting a complete balanced diet is healthy and happy. Therefore, provide your Bergamasco Sheepdog with a complete nutritional diet.
Protein: There should be about 23% of the protein in the diets of the Bergamasco Sheepdog. It contains amino acids that are the building block of the cell. They can get protein from meat, fish, eggs, etc.
Fat: Fat is the main source of energy for your dog. It contributes to their healthy skin, shiny coat, and energetic body. 8% of fat on their diet is enough for regular intake. Do not give them more then they need as they might face many health problems.
Vitamins and Minerals: Vitamins and minerals help in building your dog's body and make them stronger. When it is having complete nutritious food, there is no need to give them vitamin supplements as it will only cause other health problems.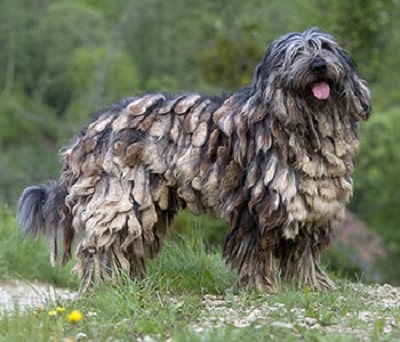 How Much to Feed Bergamasco Sheepdog?
A puppy of 5-6 weeks old starts having solid food. Since at this stage, they are physically and mentally developing, they need a quality dog food. Feed them 4 times a day for 3 months and slowly decrease the amount of their food portion. As they get older, the meal should be decreased to 3 times a day.
When the puppies grow up and reach adolescence, they should only be fed 2 times a day. It will be enough for them as there will be treats and snacks in between while you are training your Bergamasco Sheepdog. Feed them at the same time every day as irregular feeding might disturb their appetite.
Dog Food for Bergamasco Sheepdog
Bergamasco Sheepdog should be fed with a high quality of dog food. Always look for the ingredients contained in the packet and see if there is any ingredient that your dog is allergic to. Below is the list of dog food that is good for your Bergamasco Sheepdog.
Taste of the Wild Grain-Free High-Protein Kibble
Honest Kitchen Human Grade Dehydrated Base Mix
AvoDerm Natural Dog Food
Purina Pro Plan SPORT Performance 30/20
Best Supplements for Bergamasco Sheepdog
When there is a deficiency of some nutrients in your dog's diet, supplements are the best alternatives. However, if they are getting a completely balanced diet, any extra supplements can only have side effects on their health.
Probiotics
Glucosamine
Omega-3 and 6 Fatty Acids
Antioxidants
Digestive Enzymes
Human Food Bargamasco Sheepdog Can and Cannot Eat
While human food is obviously good for humans, it does not necessarily mean that the food is good for your dog too. A few pieces of some human food do no harm to your dog but a lot can be bad for their health. Some foods are not even good to feed even a small piece.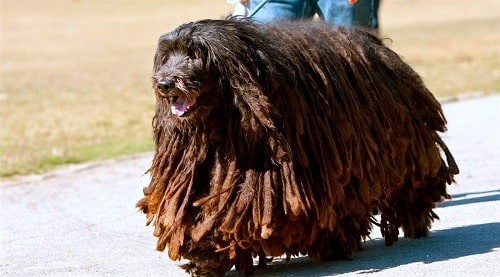 So, here are some of the human food that your Bergamasco Sheepdog can and cannot eat.
Can Eat
Cannot Eat
Avocado
Chocolate
Raisins
Grapes
Garlic
Too much salt
Why is Bergamasco Sheepdog Not Eating?
Your Bergamasco dog might be having some dental problem which is causing pain while they are eating. So, look for bleeding or swollen gum and take it to a vet for a check-up.
A change in their feeding time might also be the reason for their lack of appetite. Dogs have a track of time even though they cannot read the clock. If you change their timetable, they might get confused and lose appetite.
Visit Doglime for more dog breeds information and their diets.
Others