Berger Picard Dog Breed Information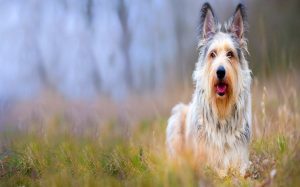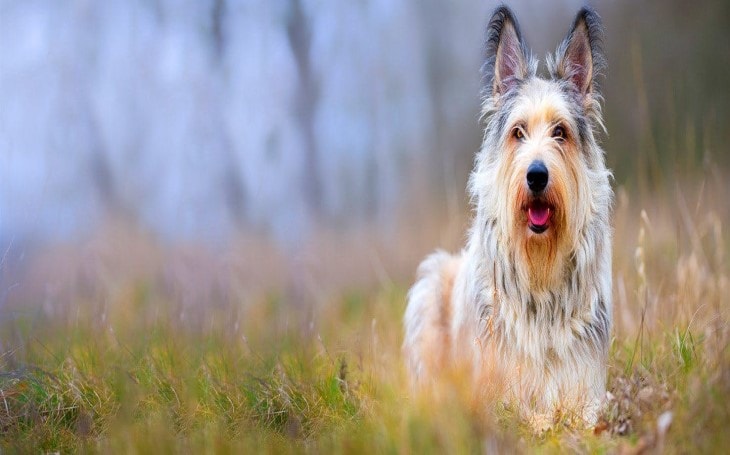 Breeds
General Information
| | |
| --- | --- |
| Dog Name | Berger Picard |
| Other Names | Berger de Picardy |
| Scientific Name | Canis lupus familiaris |
| Breed Type | Shepherd |
| Group | Herding |
| Extinct | Yes |
Physical And Size
| | |
| --- | --- |
| Min Life Span | 12 |
| Max Life Span | 13 |
| Min Ideal Weight for male | 24 |
| Max Ideal Weight for male | 26 |
| Min Ideal Weight for female | 22 |
| Max Ideal Weight for male | 26 |
Ranking
| | |
| --- | --- |
| Intelligent Rank | |
| Trainability | |
| Playfulness | |
| Affection Level | |
| Social Needs | |
| Barking | |
| Watchdog Ability | |
| Territorial | |
| Mouthiness | |
| Adaptability | |
Characterisitics
| | |
| --- | --- |
| Temperament | Loyal, Observant, Comical |
| Prey Drive | Yes |
| Fighting Dog | No |
Friendliness
Country of Origin
France
Nicknames and Other Names
Picard, Picardy Sheepdog,
Picardy Sheepdog, Berger de Picardie
Scientific Name
Canis lupus familiaris
Breed Type
Shepherd
Group
Herding Group
Bred For
Herding cattle
Size
Medium-Sized
Recognized By
AKC, FCI, CKC, UKC
Life Span
12-13 Years
Ideal Weight
50-60 pounds (male and female)
Ideal Height
Male: 24-26 inches
Female: 22-24 inches
Fur Type
Medium and rough
Common Colors
Fawn, Brindle
Markings
White markings, Brindle
Availability
Available
Achievements
Cast in many movies
Suitable for Apartments
No
Used in World War
No
Most Similar To
Belgian Laekenois
The Berger Picard is a medium-sized, well-muscled dog. They are slightly longer than tall, with erect ears and a distinctive rough coat, and a natural tail that reaches to the hock and is carried with a slight J-curve at the tip.
Berger Picards have a well-developed sense of humor which makes them an excellent companion and very effective herder for both sheep and cattle in their native country or elsewhere.
Origin Of Berger Picards
The Berger Picard is one of the oldest French Sheepdog breeds who got its name from the Picardie region in northeast France. The dogs were brought to northern France at about 400 BC.
A Berger Picard appeared at the first dog show in France in 1863 and there he competed in categories with other breeds. They started to recognized as separate breed in 1898, and the French Shepherd club officially recognized them in 1925.
After the World War I, II this breeds were nearly extinct, because of the food rations as they were refusing to feed large dogs. But again in 1950 this breed was re-established through a successful mating.
Picards got featured in a few movies notably in Because of Winn-Dixie in 2005 and shortly after the movie premiere, the Berger Picard Club of America was formed.
In 2007, the American Kennel Club (AKC) recognized the breed and assigned it to the Herding Group in July 2015.
Are Picard Safe With Kids?
Picards are known to be fine with children and other pets, and they enjoy playing with children. They also thrive on spending time with family members and make great watch dogs.
But still, your dog and child need to be supervise by an adult when together. This instruction is not only for Picard but with all dogs. They wouldn't hurt your kids intentionally, but may hurt them accidentally.
Behavior, Temperament and Personality
Picards are herding dogs with such an active and energetic personality. Picards are blessed with lots of energy and stamina. They can be an excellent companion for joggers and hikers.
Picards are extremely intelligent dogs which make them easy to communicate with humans on a unique level.
Due to their smartness they learn new tricks very quickly.
In spite of their smartness, they tend to be stubborn at times which can make training him a chore.
Trainabilty
Training a Picard would be easy if he listens to you, but at times they tend to be stubborn which can make training him your job.
While dealing with a Picard, you need to be firm and kind and must remember that harsh training will not do well.
Instead of rebuking him for not doing well or doing something wrong, you can apply positive reinforce, and rewards for doing well. It will help you a lot.
Socialization at young age is must or else they grow up to become hostile and disturbing towards new people or animals they do not know.
Facts
Known Facts About Picard are:
The other name of Berger Picard is Picardy Shepherd
In 2016, a Berger Picard named Gabby became the first Picard to be honored as the "best in breed" at the Westminster Kennel Club Dog Show.
Picards have made an appearance in popular movies including"Daniel and the Superdogs," "Are We Done Yet?" and "Because of Winn-Dixie."
Health
General Health
Healthy
Common Health Issues
Elbow Dysplasia, Hip Dysplasia,
Cataracts, Obesity, Bloat,
Progressive Retinal Atrophy, Retinal Dysplasia
Hypoallergenic
No
Vaccination Required
Rabies, Canine Distemper, Leptospirosis,
Canine Parvovirus, Canine Parainfluenza,
Kennel Cough, Canine Coronavirus
Shedding
Moderate
Drooling
Low
Grooming
Easy and Average Grooming
Weight Gain Potential
Average
Separation Anxiety
Moderate Chance
Allergies
None
Diets and Supplements
Crude Protein: 29%
Fat: 5%
Muntivitamins
Omega-3 and Omega-6 Fatty Acid
Picards are healthy dogs with an average life span of 12-13 years. Some common health issues that appears to effect this breed are:
Cataracts
progressive retinal atrophy,
Hip Dysplasia
Elbow Dysplasia
Entropion
Color Patterns
Berger Picard are found three different color, they are –
Puppies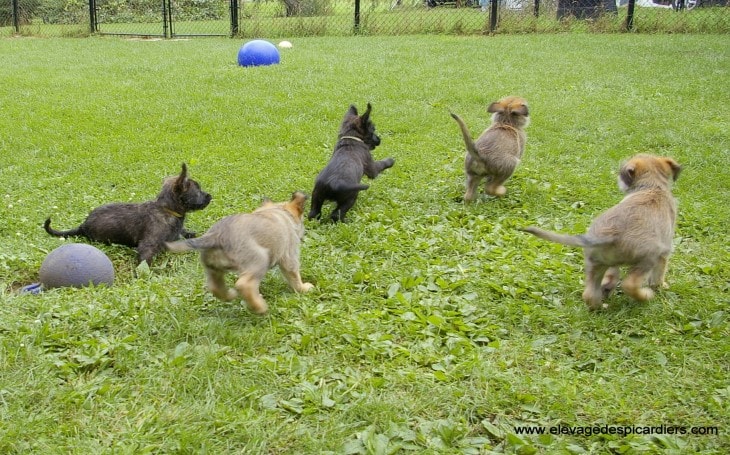 If you are willing to own a Picard pup ,then you have to spend $2000 – $2500 USD for them.
Which dogs are they similar too?
Dogs similar to Berger Picard are:
Visit Doglime For More Dog Breed Information.
Others