Havanese Dog Breed Information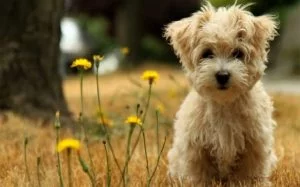 Breeds
General Information
| | |
| --- | --- |
| Dog Name | Havanese |
| Other Names | Havanezer |
| Scientific Name | Canis lupus familiaris |
| Breed Type | Purebred |
| Group | Toy |
| Breed For | Companionanion |
| Extinct | No |
| Country of Origin | Cuba |
Physical And Size
| | |
| --- | --- |
| Size | Small |
| Min Life Span | 12 |
| Max Life Span | 16 |
| Min Ideal Weight for male | 3 |
| Max Ideal Weight for male | 5 |
| Min Ideal Weight for female | 3 |
| Max Ideal Weight for male | 5 |
Ranking
| | |
| --- | --- |
| Intelligent Rank | |
| Trainability | |
| Playfulness | |
| Affection Level | |
| Social Needs | |
| Barking | |
| Watchdog Ability | |
| Territorial | |
| Mouthiness | |
| Adaptability | |
Characterisitics
| | |
| --- | --- |
| Temperament | Lively, Bright, Outgoing |
| Prey Drive | Yes |
| Fighting Dog | No |
Friendliness
| | |
| --- | --- |
| Stranger Friendly | High |
| Child Friendly | High |
| Cat Friendly | High |
| Dog Friendly | High |
| Office Friendly | High |
| Apartment Friendly | High |
| Senior Citizens Friendly | High |
| Service Dog | High |
| Search and Rescue Dog | High |
| Biting Potential | Low |
Country of Origin
Cuba, Mediterranean region
Nicknames and Other Names
Havanezer, Havanese,
Bichon Havanes,
Bichon Habanero,
Havanese Cuban Bichon
Scientific Name
Canis lupus familiaris
Breed Type
Purebred
Group
Toy Group, Companion Group
Bred For
companion dog
Size
Small-sized
Recognized By
FCI, AKC, UKC, ANKC, NZKC, CKC, KC
Life Span
14-16 years
Ideal Weight
7-13 pounds (male and female)
Ideal Height
8.5-11.5 inches (male and female)
Fur Type
Double coat, soft, silky, flowing and
slightly wavy or straight
Common Colors
Black, Chocolate, Cream, Gold,
Black and Silver, Black Brindle,
Gold Brindle, Gold Sable, Red, Silver,
Red Brindle, Silver Brindle, White
Markings
Parti-color, Irish Pied, Cream markings,
Silver Points, White markings, Tan Points
Availability
Widely available
Achievements
National Dog of Cuba
Suitable for Apartments
Very Suitable
Used in World War
No
Most Similar To
Lhasa Apso
Cuba's national dog, Havanese are very beautiful breed with long and smooth coats. They are affectionate with everyone and will melt your heart with their amazing eyes and loving personality.
If you want a dog who is small yet sturdy then Havanese maybe the right breed for you. Havanese are known to be the sturdiest among the toy breed and are recommended even for novice owners.
Origin And History
Havanese are originally from Cuba brought by the Spanish settlers probably in the 18th century. The Havanese is the member of the Bichon family which includes Coton de Tulear, Bolognese, Maltese, and Bichon Frise.
After the 1958 Cuban revolution, the breed was almost extinct, saved by Cuban refugees who moved to the U.S. carrying their dogs. In 1979, the Havanese Club of America was formed and was registered to American Kennel Club's Toy Group in 1999. Since then, the breed has become immensely famous among people and holds 31st position among the registered breeds.
Behavior Around Children
Havanese are excellent family dogs making a strong relationship with the kids of all ages. You might be thinking that the Havanese are couch potatoes, rather they are extremely energetic when left outdoors. They love playing the whole day with their playmate and learning new tricks.
Your Havanese will follow your child wherever around every where as they love staying under the supervision of them. They even love listening to stories told by your children. Because they are so small, you should teach your kid how to treat a dog or else, they might get accidentally hurt while playing.
Behavior, Temperament And Personality
Havanese are spunky little dogs, who are happiest when they are among their loved ones. They are affectionate and will follow you around the house. They were bred for be a family companion and knows how to make his loved ones happy whether by being mischievous or naughty.
Havanese are small but their barks sound la large dog's barking. The Havanese are alert but are poor guard dogs. They will welcome your guests wagging their tail as if they've known the person for ages.
The Havanese toy breed has a cheerful and loving temperament. Wonderfully happy breed, watching them playing means giggling continuously. They are something to watch when they do things on their own. You won't have a bad day when you've got a Havanese in your house.
Training Your Havanese
Training can be easy as Havanese are highly trainable. They will do anything to get attention and are often found performing in the circus. Training followed by treats, will be more fun for them and will thrive on it.
Havanese are highly intelligent and smart which makes them a quick learner. However, early socialization is important as they can sometimes be overprotective and wary of strangers. Introducing them to a lot of new peoples and animals can save a lot of eardrums from Havanese bark.
Health Issues
General Health
Healthy
Common Health Issues
Cataracts, Mitral Valve Disease,
Patellar Luxation, Heart Murmurs,
Hip Dysplasia, Deafness, Legg-Perthes Disease,
Chondrodysplasia
Hypoallergenic
Yes
Vaccination Required
Rabies, Canine Distemper, Canine Parvovirus,
Canine Parainfluenza, Leptospirosis,
Kennel Cough, Canine Coronavirus
Shedding
None to Minimal
Drooling
Low Drooler
Grooming
Average Grooming Required
Weight Gain Potential
Average to High
Separation Anxiety
High Chance
Allergies
None
Diets and Supplements
Protein: 23%
Fat: 8%
Glucosamine
Omega-3 and 6 Fatty Acid
Antioxidants
Deafness
Deafness is often a congenital condition in Havanese.
Patellar Luxation
This is a condition which can lead to loose lameness and knee arthritis.
Hypothyroidism
The Havanese has a rate of underactive thyroid glands and may require treatments throughout the dog's life.
Fun Facts
The favorite toy of Havanese is paper. Throw him a toilet paper and you see how they enjoy. But not you definitely!
Havanese love sitting on the top of the couch and seats to watch the world pass by.
Havanese breed were crossed between poodles and the extinct breed Blanquito de la Habana.
Color Patterns
Havanese are found in six colors.
White
Fawn
Black
Tobacco
Havana Brown
Mahogany
Puppies
The Havana gives birth to an average 4-9 puppies at a time. The cost of the pure breed of Havana is $1,500.
Height And Size
The Havanese stands up to 8.5-11.5 inches weighing up to 7-13 pounds.
Breeds Similar To Havanese
As with any breed, make sure you research a lot and everything about them. However, the behavior and health issues depend on their raising. Make sure you take care of your Havanese like your own child.
Visit Doglime For more Dog Breed Information.
Others