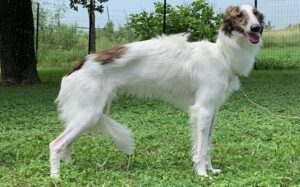 Feeding
The Longhaired Whippet is a medium-sized dog breed bred as a sighthound. It has a sweet temperament that is suited for a family of all age groups. It is an active outdoor dog where it loves to run and play but inside the house, you will get a cuddly buddy that loves to sleep next to you most of the time.
A proper diet contributes to the healthy life of your Longhaired Whippet. Therefore, know the feeding methods of your in different ages.
Diets
Feed your Longhaired Whippet a complete diet for its healthy and happy living.
Protein: Protein is one of the main nutrients that your dog needs as it is a building block of the cells. There are 23 amino acids needed for dogs and 13 are made by the dog's body. The other remaining amino acids are consumed from food. So, your Longhaired Whippet needs around 18% of protein a day whereas a puppy needs around 23%.
Fat: Your dog needs fat for energy which keeps them active and also contributes to their healthy and silky coat and skin. The omega-3 fatty acids are consumed from flaxseed, fish oil, and the omega-6 fatty acids are consumed from the fat of chicken, pork, sunflower, vegetable oil, and many more. So, provide your dog around 5% of fat a day on its diet.
Carbohydrate: Carbohydrates on your dog's diet provide him with energy throughout the day and help in the functioning of the body. They get carbohydrates from oats, barley, wheat, corn, etc.
How Much to Feed the Longhaired Whippet?
The feeding of the Longhaired Whippet depends on its age and activity level. A puppy needs 4 meals a day as it is in a developing phase and needs more food than an adult. Feed your puppy a meal that is specially made for puppies of that age.
An adult needs 2 meals a day for healthy living. Provide him a balanced diet based on his age and activities that he performs regularly.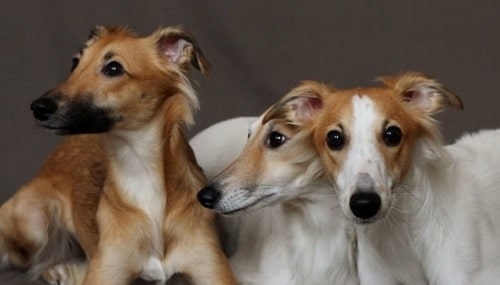 Dog Food for the Longhaired Whippet
While preparing a meal for your Longhaired Whippet, measure the required nutrients and add them to its meal. And if you are giving him manufactured dog foods, go for a high-quality dog food that has all the nutritional needs that are required for your dog. Below is a list of the dog foods that are best for your Longhaired Whippet.
Blue Buffalo Life Protection Formula Adult Chicken & Brown Rice Recipe Dry Dog Food
American Journey Stews Poultry & Beef Variety Pack Grain-Free Canned Dog Food
Royal Canin Veterinary Diet Hydrolyzed Protein Adult HP Dry Dog Food
Supplements for the Longhaired Whippet
Provide your dog with supplements if it is not getting a complete diet from its daily meal. However, if it is getting all the nutrition needed for its body, there is no need to feed your longhaired whippet any extra supplements.
Probiotics
Antioxidants
Glucosamine
Omega-3 and Omega-6 Fatty Acid
Human Food That the Longhaired Whippet Can and Cannot Eat
Giving a small portion of the food from your plate to your dog doesn't do much harm. However, always keep in mind what food is good and what food is harmful to your dog. Some food that is healthy for you can be toxic for your dog. Here are some of the list of food that your dog can and cannot eat.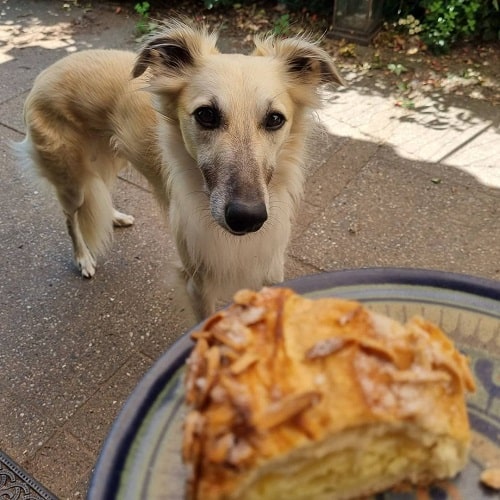 Can Eat
Chicken
Popcorn (limited amount)
Shrimps
Cannot Eat
Caffeine
Garlic
Onion
Chocolates
Grapes and raisins
Alcohol
Why is your Longhaired Whippet Not Eating?
If you find your dog not eating properly, there might be some dental problem faced by your dog. Check if there is any swollen gum or bleeding teeth and take your dog toa vet for a check up if there is any.
A new environment and surrounding can also affect the appitite of your dog. A sudden change can confuse your dog due to which your dog will not eat properly. So, give them some time and make them familiar with the new environment.
There might be a stomach pain which is making it painful for your dog to eat anything. Go to a vet for a proper check up.
Visit Doglime for more dog breeds information and their feeding methods,
Others